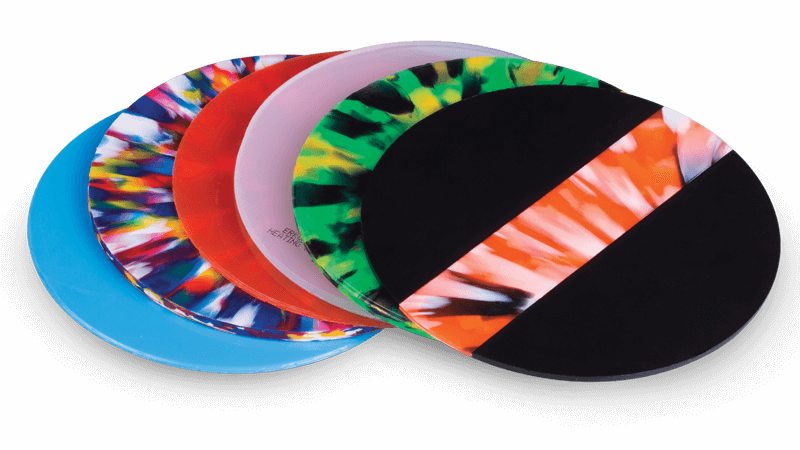 Erkoflex Thermoforming Discs
Create single or multi-layered PlaySafe® mouthguards and more with the convenience and versatility of Erkoflex Thermoforming Discs. Select from multiple options to suit the oral appliance you need and fabricate it right in your office with a compatible ERKODENT® machine.
Available in a variety of options to suit several clinical needs
Create PlaySafe-type sports mouthguards, aligners and more
BPA-free EVA material in a range of sizes, rigidities and colors
Fabricate Mouthguards, Nightguards and More with Erkoflex Discs
Create a variety of oral appliances in-office with Erkoflex Thermoforming Discs, compatible with the line of ERKODENT countertop thermoforming units. Made from BPA-free, medical-grade ethyl vinyl acetate (EVA) material, Erkoflex discs are manufactured using precision extruding methods for the highest levels of biocompatibility and tolerance. They're available in single or dual layers to fabricate whatever type of appliance you need.
Erkoflex discs are best-known as the material used to fabricate PlaySafe and other dual-layer sports mouthguards. Select from various options for the appliances you need:
Erkoflex discs are tough, flexible material ideal for mouthguards. Available in multiple colors, thicknesses and diameters.
Erkoflex-bleach discs are transparent and easily formable with high elasticity. Ideal for bleaching/fluoride trays or aligners.
Erkoflex 95 discs are rubbery and tough, available in various flexibilities, thicknesses and diameters. Transparent only. Ideal for semi-hard nightguards.
ERKODENT is a registered trademark of ERKODENT Erich Kopp.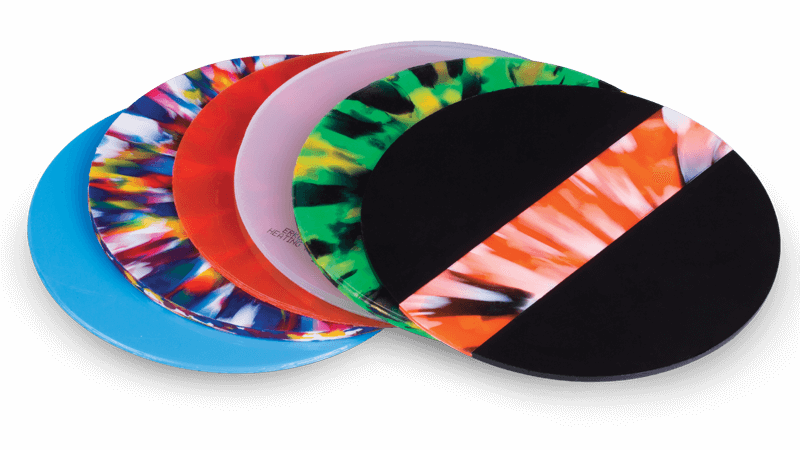 Erkoflex Thermoforming Discs are indicated for use in the fabrication of in-office oral appliances with the compatible line of ERKODENT thermoforming units.
Ethyl vinyl acetate (EVA)
1.0 mm, 1.5 mm, 2.0 mm, 2.5 mm, 3.0 mm, 4.0 mm
Erkoflex:
Standard: Black, Bleach, Blue, Bright Green, Bright Pink, Bright Red, Bright Yellow, Clear, Dark Blue, Deep Green, Deep Red, Gold, Light Blue, Lilac, Maroon, Pop Pink, Silver, Tangerine, White, Yolk Yellow
Multi-Color: Assorted Tie-Dye Multi Pack, Custom 2-3 Color Combinations, Custom 4-6 Color Combinations, Red-White-Blue
Freestyle: Assorted 5-Pack, Assorted Confetti, Camouflage, Camouflage Stripe, Goldflake, Lava, Lava Stripe, Rainbow, Silverflake, Tie-Dye, Zebra
Erkoflex-95:
Selected Usage Recommendations
To Fabricate Mouthguards:
To Fabricate Semi-Hard Nightguards:
Erkoflex 95: 2.5 mm
Erkoflex 95: 4.0 mm
To Fabricate Transparent Mouthguards:
Erkoflex: 2.0 mm
Erkoflex: 3.0 mm
Erkoflex: 4.0 mm
To Fabricate Bleaching/Fluoride Trays and Aligners:
Erkoflex-bleach (semi-soft): 1.0 mm
Erkoflex: 1.0 mm, soft
Erkoflex: 1.5 mm, soft
Erkoflex 95: 1.5 mm, semi-hard
Soft, Semi-Soft, Semi-Hard, Hard