As a periodontist and prosthodontist in the Chicago area, Dr. Thomas Jackson noticed that the full-arch prostheses he provided patients were very difficult to clean, particularly where significant amounts of tissue had been replaced. The desire to make proper oral hygiene easier for his patients led to the development of a unique, patent-pending product. In this episode, you'll learn what steps Dr. Jackson took to go from idea to invention and how you can do the same with your own ideas.
February 23, 2022  •  36:07
As President of the American Academy of Clear Aligners, Dr. David Galler is among the top 1% of Invisalign providers and is responsible for several innovations in the aligner field. In this episode, Dr. Galler discusses aligner therapy in the general practice, a better way to do interproximal reduction, and which cases should be sent to an orthodontist. He also shares why he loves teaching, how he ensures students get the most out of their instruction, and his secret to building an organization with an engaged and loyal membership.
January 28, 2022  •  32:00
Barron's magazine called Dr. Gerald Niznick the "godfather of American implant dentistry," even with his more controversial prosthodontist/entrepreneur methods. But with over 30 patents and some of the most enduring implant designs to his credit, there is no question about his significant contributions to the field. In this very special episode, Dr. Niznick discusses his favorite inventions, provides advice for young dentists and shares his predictions for the future of implant dentistry. Whether you are an implant novice or an expert with decades of experience, there are sure to be pearls of wisdom for you in this fast-paced discussion.
November 16, 2021  •  23:25
Dr. Stephanie Tilley of Pensacola, Florida, worked as an associate for years before building an office and opening her own practice from scratch. Now, more than two decades later, she has a thriving practice, offering a wide range of restorative, esthetic and implant treatment options. In this episode, Dr. Tilley discusses how she determines what services to add to her practice and the marketing that has worked best. She also discusses the concept of the "super GP" and how it helps practice growth.
November 2, 2021  •  27:04
Dr. Chad Duplantis of Fort Worth, Texas, was an early adopter of chairside CAD/CAM and experienced the pitfalls that came with the developing technology. He stepped back from in-office milling before embracing it again in 2012. In this episode, Dr. Duplantis discusses which restorations to mill in house and which to send to your dental lab. He also talks about his unique approach to minimally invasive dentistry; the importance of retentive preparations; bonding and cementation; and what led to "DINK" (Dentists in the Know), a popular Facebook page that he cofounded.
October 18, 2021  •  26:44
Dr. Kevin Suzuki practices periodontics and implant dentistry at Puget Sound Periodontics in Seattle. In this rapid-fire episode, Dr. Suzuki provides a strategy for diagnosing and treating peri-implant disease, and discusses when to tackle issues alone and when it may be time to call in a surgical colleague. He also shares tips on periodontal maintenance, handling soft tissue inflammation and working with abnormal bone remodeling. Additional topics discussed include implant design, cement- vs. screw-retained implants, the use of lasers and probing around implants.
October 5, 2021  •  31:26
Dr. Justin Chi brings a unique perspective to his role as director of clinical technologies at Glidewell. As a CDT and former lab owner, he became interested in chairside milling and worked as an instructor training dentists in the use of CAD/CAM. From there, he earned his DDS from the Herman Ostrow School of Dentistry of USC before joining Glidewell. In this episode, Dr. Chi discusses dental technology, restorative materials and the transformative power of one-day crowns in the general practice.
September 14, 2021  •  27:16
As an associate professor at Touro College of Dental Medicine and a world-renowned expert in laser dentistry, Dr. Christopher Walinski has unique insight into dental technology and the state of dental education. In this episode, Dr. Walinski shares his thoughts on dental training as well as the advantages and disadvantages of lasers in the dental practice.
September 7, 2021  •  24:03
With expertise in change management, strategy consulting and business process improvement, Stephenie Goddard, chief experience officer at Glidewell, provides a unique perspective on dentistry. Her groundbreaking efforts in implementing change, customer service and leadership development earned her the Lucy Hobbs Project Award for mentoring in 2020. In this episode, Stephenie shares her thoughts on what it takes to transform a business and become a better leader. She also discusses her latest project: Guiding Leaders, a leadership development program designed for empowering women in dentistry.
August 24, 2021  •  24:46
As director of clinical prosthodontics at Glidewell, Dr. Taylor Manalili spends her days treating patients, researching materials and providing continuing education. In this episode, Dr. Manalili shares her thoughts on the knowledge gaps of recent graduates and how to address them, what it's like being a woman in dentistry, and how working at a dental lab allows her to make processes better for doctors. She also shares her thoughts on how innovations like digital technology and artificial intelligence are affecting how we work, as well as what these developments mean for the future of dentistry.
Chuck Cohen of Benco Dental
August 10, 2021  •  45:28
As managing director of Benco Dental, Chuck Cohen is in a position to understand and meet the needs of dentists more than just about anyone. His enthusiasm and passion for all things dentistry is contagious and invigorating. In this episode, Chuck shares his thoughts on why we are in a golden age of dentistry, the difference between success and failure for the dental practice, the effect of Amazon on dental distributors, and what we can all do to keep dentistry growing. He also shares his thoughts on what changes are here to stay post-COVID and trends to keep an eye on that will affect the future of dentistry.
Through his unique experiences, Dr. Sree Koka, dean of the University of Mississippi Medical Center School of Dentistry, has gained insight into where dentistry is headed, including serving as the chair of the dental specialties department at the Mayo Clinic and running his own practice. After receiving an M.S. in prosthodontics and a Ph.D., he earned an MBA from the MIT Sloan School of Management, where he learned what is often overlooked: leadership skills and the ability to effectively run your own business. In this episode, Dr. Koka shares his thoughts on technical skills, the challenges of managing your own practice, and the changing role of dental education.
As both a dentist and a lawyer, Dr. Frank DeLuca has seen it all when it comes to medicolegal complications. He also knows the steps doctors must take to avoid potential litigation, particularly with implants. In this episode, Dr. DeLuca describes common mistakes that get dentists into trouble and how to avoid them. He also discusses standards of care, how to manage complications when they arise, and when it may be wise to avoid treating a patient altogether. Finally, if a legal issue does arise, Dr. DeLuca provides advice on how to plan a successful path forward.
Implant Business Essentials Continuum for a Profitable Implant Practice - Bonus Episode
In this bonus episode, Dr. Neil Park discusses the new Implant Business Essentials Continuum with Dr. Randolph Resnik and Dr. Roger Levin. The continuum, a partnership with The Misch-Resnik Institute, Levin Group and Glidewell, is designed to help doctors enhance their business management skills and grow their implant practice. The continuum provides 23 CEUs and consists of 11 online webinars and an in-person weekend at Glidewell in Irvine, California.
If you mention sleep apnea to a random person, you're very likely to get an earful of stories about their own experience with lack of sleep or snoring. So what should you do as a dental professional? And how can your patients and practice benefit? In this episode, Dr. Jamison Spencer pulls back the curtain of treating sleep issues with provisional diagnoses as he discusses how to screen, inform and supply a provisional appliance to patients in need.

To discover the simple, three-step process to screen and treat patients for snoring and sleep apnea, visit glidewell.com/PMAD
Dr. Randolph Resnik, one of the most prominent minds in oral implantology, is an accomplished educator, researcher, author and clinician. In this episode, he discusses meeting Dr. Carl Misch during his fourth year of dental school and helping to develop the highly influential Misch International Implant Institute, which was recently renamed the Misch-Resnik Implant Institute. Along the way, Dr. Resnik provides his thoughts on the evolution of implantology, along with the importance of arming yourself with the right surgical and prosthetic training for practice success.
As an experienced litigator and employment attorney, Gary Pritchard has a wealth of knowledge about how to avoid business situations that can leave you legally exposed. In this episode, Gary provides advice aimed at keeping dentists out of trouble on a whole host of topics, including: building leases, getting paid by patients, hiring practices, employee relations, drug testing, unemployment compensation and sexual harassment. Do you have a question and want some guidance on one of these topics? Gary is happy to point you in the right direction. Simply email him at: gary.pritchard@glidewelldental.com.
2 Dentists, 24 Guitars - Bonus Episode
Dr. Neil Park and Dr. David Hochberg discuss their mutual lifelong love of guitars, including childhood inspirations, their addiction to collecting guitars, and their amazing visit to Gruhn Guitars in Nashville — the Holy Grail of guitar shops. This special episode is a treat for every guitar slinger out there.
After starting his career as a restorative dentist in a periodontal practice, Dr. David Hochberg opened his general practice in Atlanta more than 35 years ago. Join us as we discuss the private practice experience — from surviving student loans to differentiating your practice — and how it has changed over the years. As AAID past president and newsletter editor, Dr. Hochberg talks about the important role that implant dentistry has played in his practice success. He also shares his experience on CE, adding specialty services to the practice, case selection, developing staff and retaining patients.
Dr. Roger Levin and the Levin Group have earned their reputation as the premier source of dental practice consulting. Since 1985, the firm has coached over 30,000 dental practices on strategic planning, executive coaching and practice analysis. With more than 65 books and 4,000 articles published, the Levin Group has become the go-to firm for dentists pursuing increased growth, profitability, and professional satisfaction. In this episode, Dr. Levin shares his practice management advice and reveals tips for increasing practice production.
In March 2020, the ADA recognized orofacial pain as a dental specialty. For Dr. Bradley Eli, his interest in this field began more than 30 years ago at UCLA, where he completed a residency in the treatment of long-term head and neck pain. In this episode, Dr. Eli discusses how his dental practice treats challenging pain patients and sleep-disordered breathing, and provides advice to general dentists for selecting cases for in-office treatment.
Even with 360 dentists within 6 miles of his practice in Bingham Farms, Michigan, Dr. Timothy Kosinski has been able to set himself apart. Learn his secrets to success, from finding a mentor and building relationships with specialists to incorporating implants and guiding patients through the decision-making process. While he remains refreshingly modest after placing over 15,000 implants and writing 200+ articles, Dr. Kosinski has many practical pearls of wisdom to help grow your practice.
As Chairman of the Board and CEO at Henry Schein, Stanley Bergman has built one of the largest companies in the dental industry. In this special episode, Stan discusses a wide range of topics affecting us all, including the cost and availability of PPE, the digitization of the dental practice, and how the small private practice can compete with DSOs. Along the way, he also shares his thoughts on technology, customer service, practice management and how to set yourself apart to ensure success.
Bonus Episode: Randy Clare
The ADA recently recommended that all general dentists screen their patients for sleep-related breathing disorders. In this bonus episode, Dr. Neil Park interviews Randy Clare, director of business development at Glidewell. With over 30 years of experience working with doctors in the dental sleep industry, Randy discusses an efficient way for the general practitioner to screen and treat patients exhibiting sleep-disordered breathing while seeking a definitive diagnosis from their physician.
Time to flip the script! In this episode, Dr. Neil Park, the host of "Chairside Live: Dental Insights," is interviewed by Greg Minzenmayer, chief operating officer at Glidewell. Follow Dr. Park's journey from Temple University School of Dentistry to the Hopi Reservation with the Public Health Service before establishing a private practice in Orlando, Florida. Learn how he then sold his practice and took a deep dive into the field of implant dentistry, where he has since become a thought leader, contributing author and prominent educator. Ultimately, Dr. Park's story is a testament to the innate good that our chosen profession puts into the world.
February 23, 2021  •  41:15
Having a patient in the chair and petri dishes taped to the walls is just another day for Dr. Gordon Christensen. In this episode, he discusses a wide range of topics, including infection control post-COVID, digital impressions, dental education and the state of general dentistry. You will also hear Dr. Christensen's thoughts on private practice vs. corporate dentistry and the dental practice of the future. True to form, his open and honest commentary based on decades of clinical leadership is challenging and refreshing.
February 9, 2021  •  31:19
After dental school and a stint in the U.S. Navy, Dr. Steven Barrett joined Greenberg Dental & Orthodontics in Florida. Now, after 30 years, Greenberg has over 90 offices and Dr. Barrett is the clinical director and a senior partner. In this episode, he shares his unique approach to mentoring young dentists, the importance of provisional restorations, and the use of videos and photos to gain patient acceptance. Along the way you will learn pearls of wisdom Dr. Barrett has collected over decades with one goal in mind: to teach dentists practical and actionable advice that helps them succeed.
January 25, 2021  •  50:52
Dr. Howard Farran, the founder of Dentaltown and the "Dentistry Uncensored" podcast, is a fountain of practical advice. With his firebrand pragmatism, he continues to be a refreshing, powerful voice in dentistry. In this episode, Dr. Farran discusses the benefits of owning your own practice and focusing on being really good at a few things, rather than having a "knowledge of all, master of none" approach. And because this conversation comes from the fertile mind of Dr. Farran, the Roman Empire, mermaids, unicorns, the rock band The Who and football all make an appearance. Enjoy!
January 12, 2021  •  37:46
Less than four years after purchasing her practice, Dr. Amanda Sheehan has tripled her revenues. In this episode, explore how Dr. Sheehan's singular focus on providing what her patients needed was a recipe for success and led her to becoming an expert in implantology, neurotoxins and dental oncology.
December 14, 2020  •  50:43
Seventeen years ago, Dr. Rella Christensen found herself wondering why we as a society struggle so much with dental caries. This curiosity, combined with her expertise in microbiology, led to the creation of TRAC Research with her husband, Dr. Gordon Christensen. In this episode, learn Rella's approach to clinical research, her thoughts on restorative dental materials, and what she sees for the future of therapeutic dentistry, from bioactives to antimicrobial composites and beyond.
November 16, 2020  •  58:03
The one thing that keeps Jim Glidewell up at night is how the business decisions he makes will affect his 5,000 employees. In this episode, learn how Jim progressed from being a self-taught "Las Vegas boy with a Kentucky heart" to one of the most successful leaders in dentistry. Jim talks about everything from his stint in the Navy during the Vietnam War to his literary influences and management theories for success. Discover the "60-inch" company theory and the benefits of vertical integration, and get a peek behind the curtain at what led to the publication of his autobiography, "Constant Change."
November 16, 2020  •  35:01
When healthcare reform upended his work as a radiology salesman in the early '90s, Greg Minzenmayer looked for a similar space in which to work, leading to his entry into dentistry. Now, as a "lifer" in the dental industry, Greg serves as chief operating officer for Glidewell. In this episode, he talks about pioneering automation in crown design, artificial intelligence and what it takes to stay at the forefront of dental technology. Greg also provides insight into the challenges of navigating business during COVID-19 and how he and his team dealt with the cataclysmic shutdown.
November 16, 2020  •  26:16
Once he mastered the basics of "drill, fill and bill" dentistry, Dr. Paresh Patel decided it was time to offer more to his patients. In this episode, Dr. Patel discssues the factors that led to his decision to expand his practice to include surgical implant procedures from single units to full arches. Along the way he offers pearls of wisdom on same-day dentistry, which course of instruction is best for you, how to find a mentor, and how the general dentist can effectively act as the quarterback with specialists for the best patient outcomes.
November 16, 2020  •  32:07
Dr. Jack Hahn's trailblazing implant designs have permanently changed and improved the safety and efficacy of implant dentistry. After 50 years of placing and restoring implants, Dr. Hahn has assumed near-mythic status in dentistry. Join us as he discusses his thoughts on implant design, technology and incorporating implants into the general practice.
November 16, 2020  •  33:45
"Have surgeon — will travel." This episode explores Dr. Charles Schlesinger's unique vocation as a "traveling surgeon," teaching and assisting specialists and GPs chairside in implant placement. Learn Dr. Schlesinger's critical success factors and get practical advice for incorporating implants into your practice. Discover the optimal situation for placing your first implant, whether it be guided or freehand, and gain insight into his thoughts on how technology and innovation continue to transform implant treatment for the better.
Chairside Live Dental Insights Season 1: Teaser
Dr. Neil Park and Glidewell are proud to present a new podcast that features interviews with practicing clinicians and industry experts.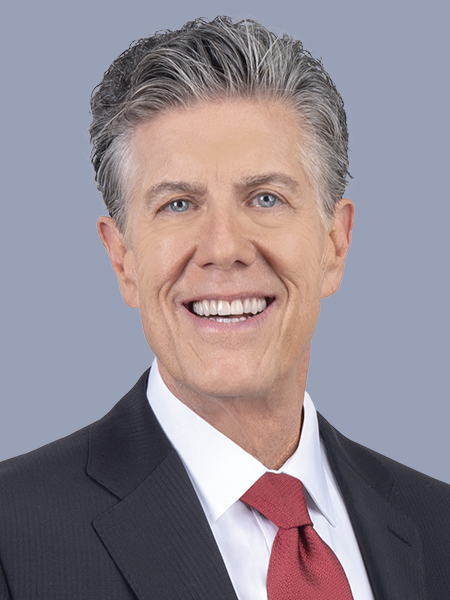 Dr. Neil Park, an experienced executive in the dental industry, is vice president of clinical affairs for Glidewell. A Diplomate of the International Congress of Oral Implantologists, he is also editor-in-chief of Chairside® magazine.
We're open to feedback and suggestions on who else we should be interviewing or topics you'd like to hear more about. Email us with your thoughts!