Erkolen Thermoforming Discs
Erkolen Thermoforming Discs are manufactered by ERKODENT® and give clinicians the power to fabricate various types of oral appliances in-office. Create top-quality provisional restorations and more with ease.
Available in a variety of options to suit several clinical needs
Create copings, provisional crowns & bridges, and more in-office
Fabricated from BPA-free polyethylene
Fabricate In-Office Provisionals and More with Erkolen
Fabricate and deliver a wide range of lab-quality oral appliances to your patients right in the office within a single appointment. Erkolen Thermoforming Discs are manufactured by ERKODENT and compatible with their line of countertop in-office thermoforming machines. These discs are made from BPA-free, medical-grade insulated polyethylene ideal for specific clinical uses, including provisional crowns & bridges, molded temporary mock-ups and more. Their resilience once thermoformed also performs well for creating cosmetic splints, copings, retainers and etching masks.
Erkolen Thermoforming Discs are opaque white in color and available in 120 mm or 125 mm diameters as well as three thicknesses to suit the demands of each specific case. Erkolen burns without residue and does not bond to acrylate.
ERKODENT is a registered trademark of ERKODENT Erich Kopp.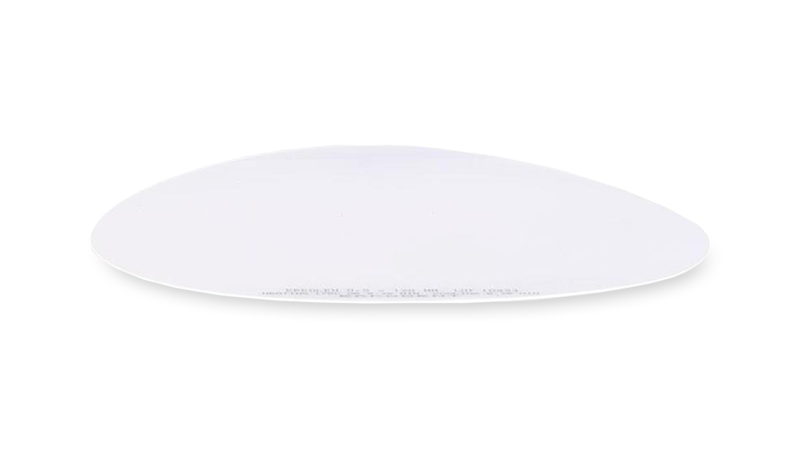 Erkoplast Thermoforming Discs are indicated for use in the fabrication of in-office oral appliances with the compatible line of ERKODENT thermoforming units.
Selected Usage Recommendations
To Fabricate Copings:
To Fabricate Gingival Dressings:
To Fabricate Spacers:
To Fabricate Moulded Temporary Appliances:
To Fabricate Bracket Transfers or Etching Masks:
To Fabricate Michigan Splints: