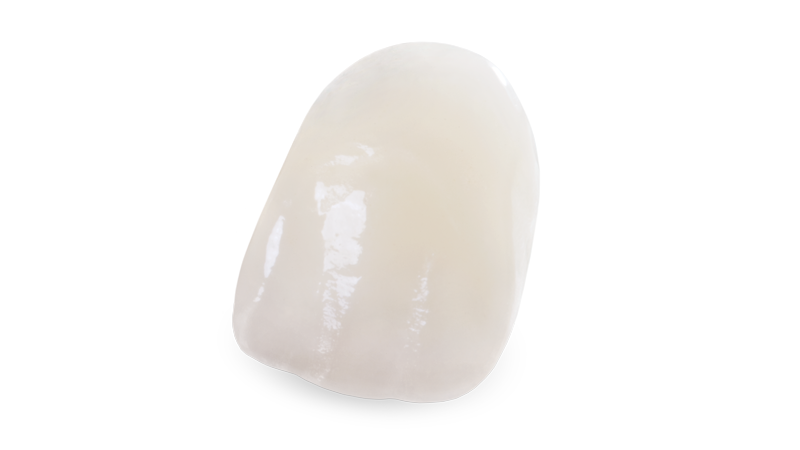 $119*
*Price is per posterior unit and does not include shipping or applicable taxes.
Please note pricing is only available to dental professionals.
IPS e.max® is an affordable alternative to zirconia-based restorations.
Excellent esthetics and high strength
Versatile applications and extensive indication range
Minimally invasive preparation and adhesive cementation
Kind to opposing dentition
Maximize the Esthetic and Strength of Metal-Free Restorations
IPS e.max is a monolithic, lithium disilicate ceramic that delivers outstanding esthetic and precision fit. It is an affordable alternative to PFMs and zirconia-based restorations.
With IPS e.max, you can offer your patients beautiful restorations that demonstrate high mechanical strength. Its unique formulation provides an average flexural strength of 500 MPa, making it the ideal high-strength solution for single-unit anterior and posterior crowns, veneers, inlays, onlays, screw-retained implant crowns, three-unit anterior bridges, or restorations with minimum preparation dimensions.
IPS e.max is a registered trademark of Ivoclar Vivadent.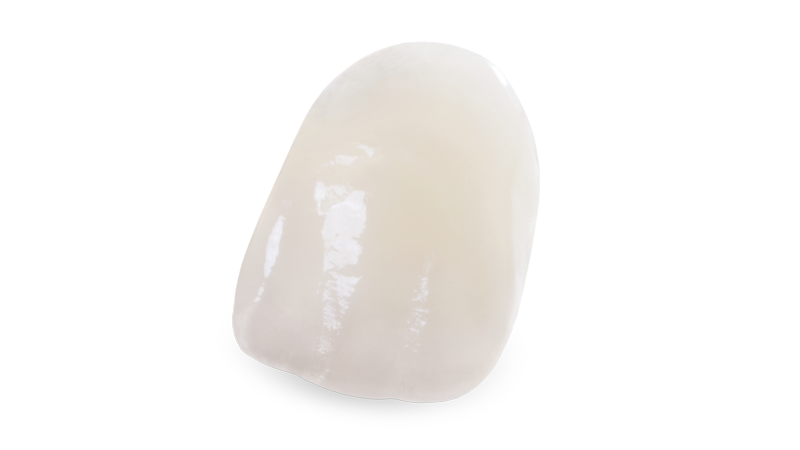 Clinicians Report® Ceramic Crown Study
After more than eight years of clinical use in the independent Clinicians Report® study (Nov., 2018, Vol. 11, Issue 11), IPS e.max CAD delivered a 95% survival rate. The 5% failure was due to a breakdown in the cementation of the crown and not the lithium disilicate material itself. When comparing this data to other glass-based products at only one year of clinical use, it is clear to see why more dentists are reaching for IPS e.max CAD.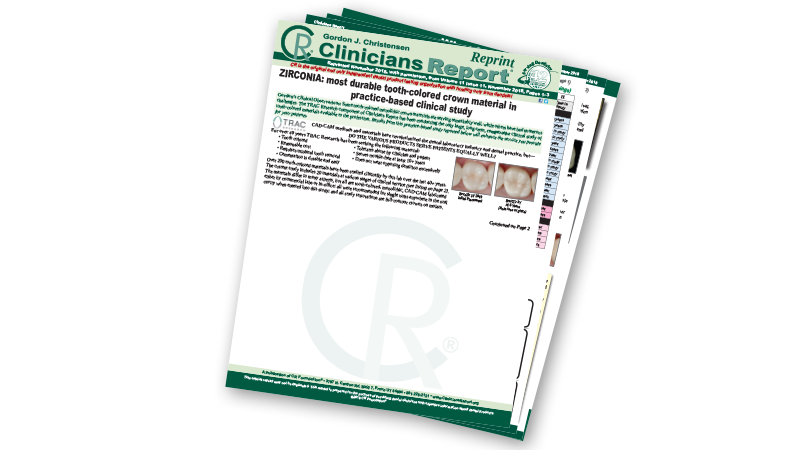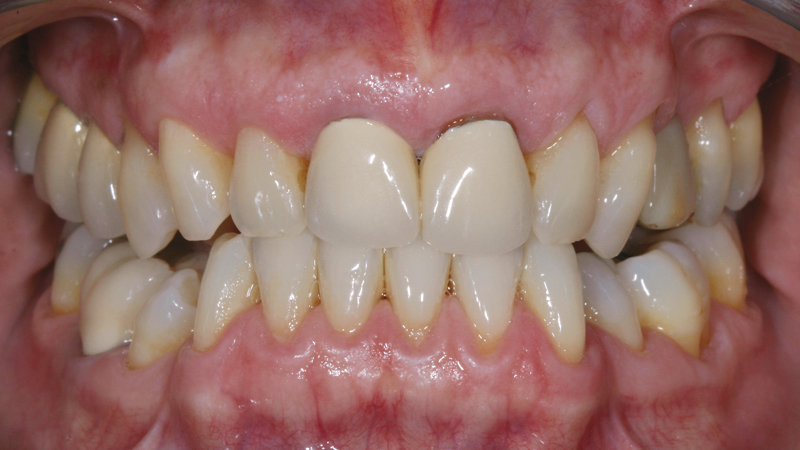 This patient felt that his existing PFMs did not appear natural.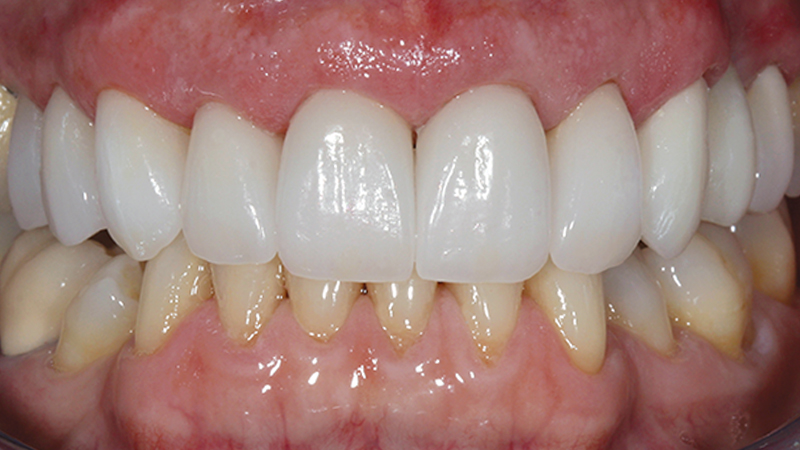 All-ceramic IPS e.max crowns were chosen for their lifelike esthetics and ease of cementation.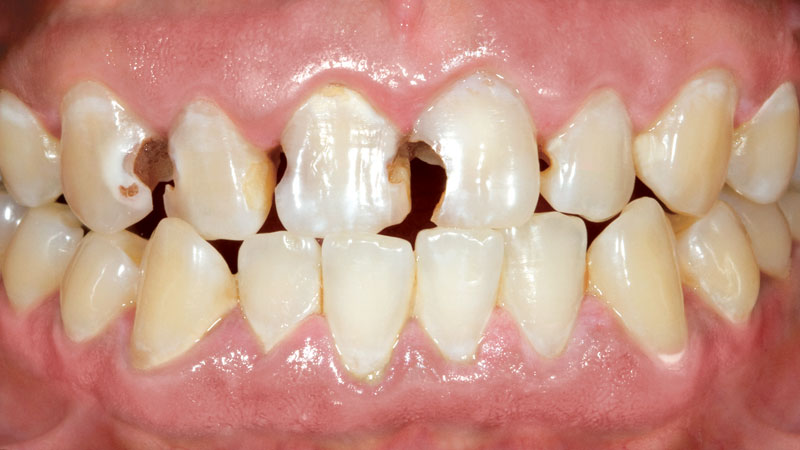 This patient had multiple teeth with sever decay. IPS e.max crowns were placed on teeth #6—11. Root canals were also needed.
After the endodontic post-and-core procedures were completed, teeth #6, #7, & #9 began to darken. IPS e.max blocks out dark stump shades.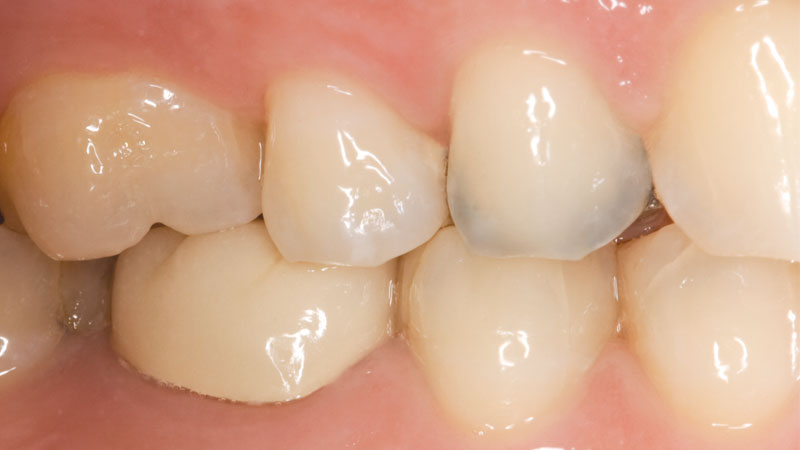 This patient had an existing amalgam and recurrent decay on tooth #5. Upon removal, it was evident a full-coverage crown would be required.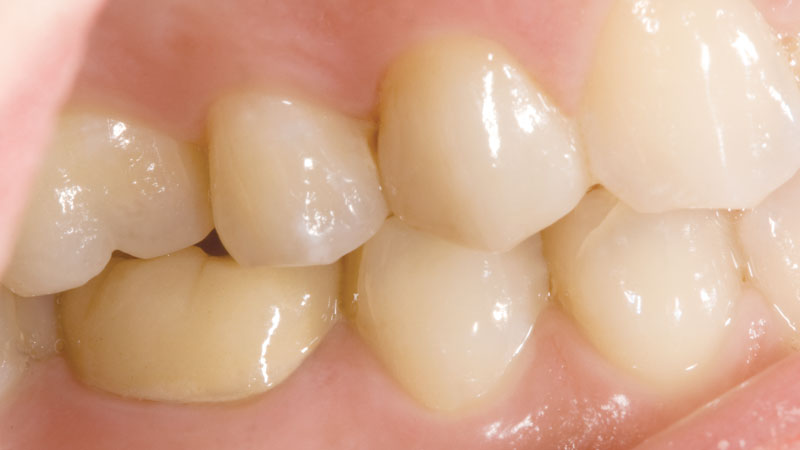 Because the patient was concerned about metal showing in the mouth, IPS e.max was used. Note its lifelike esthetics.
Slide 1
Slide 2
Slide 3
"In [my] case, it did a great job of blocking out a dark root and a gold post. It is notable that IPS e.max has no understructure, yet it can still be cemented conventionally and block out dark stump shades."
IPS e.max is ideal for anterior single crowns, inlays, onlays, veneers and bridges up to 3 units.
Monolithic lithium desilicate ceramic
500 MPa of flexural strength
Pricing is subject to change and does not include shipping or applicable taxes.
NO-FAULT REMAKE POLICY: Glidewell is pleased to process all remakes or adjustments at no additional charge if requested within the warranty period and accompanied by the return of the original appliance.
LIMITED WARRANTY/LIMITATION OF LIABILITY. Glidewell ("the lab") warrants that all dental devices (a "device") are made according to your specification and approval in the belief that the device will be useful and MAKES NO OTHER WARRANTIES INCLUDING, BUT NOT LIMITED TO, ANY IMPLIED WARRANTY OF MERCHANTABILITY OR FITNESS FOR A PARTICULAR PURPOSE. Subject to the return of a device that is placed and then fails, the lab will repair or replace the device without charge for the cost of materials and workmanship or refund the original price paid, at the lab's option, for up to 7 years for IPS e.max.
Anterior full-coverage crowns require a chamfer with 1.5–2 mm facial reduction, 1–1.5 mm lingual contact clearance, 1.5–2 mm incisal reduction, 1–1.5 mm reduction at the gingival margin with rounded internal line angles; or a shoulder with 1 mm lingual reduction, 2 mm incisal reduction, 1.5 mm labial reduction, 1 mm 360° rounded shoulder.
Inlays and onlays require 1.5–2 mm isthmus width, 1–1.5 mm wide gingival floor with rounded internal line angles and butt joint margins.
Veneers require a uniform preparation and lingual reduction to increase strength. A medium-grit round-ended diamond is used to join the depth cut grooves to establish a uniform preparation and porcelain thickness of at least 1 mm. The diamond is angled to eliminate undercuts and establish a butt joint on the lingual aspect of the preparation. The incisal edge should be rounded to eliminate sharp line angles.
Chamfer Margins – Correct preparation of the chamfer margins interproximally allows the appropriate bulk of porcelain.
Adhesive bonding/dual cure materials include:
Variolink (Ivoclar Vivadent)
Choice (BISCO Dental)
Insure (Cosmedent, Inc.)
If an adjustment is required on the ceramic, ALWAYS CEMENT OR BOND INTO PLACE BEFORE PROCEEDING, then use a fine diamond with water and air to keep the crown cool. To contour the ceramic, polish with a pink rubber wheel and diamond polishing paste (Brasseler, Shofu and Vident).