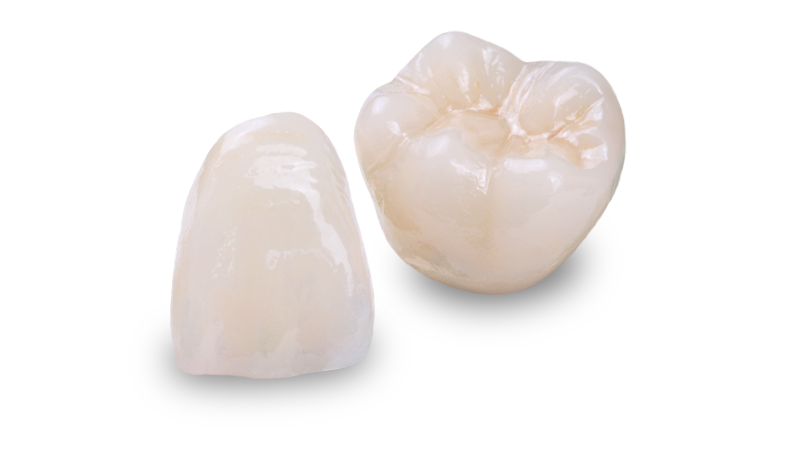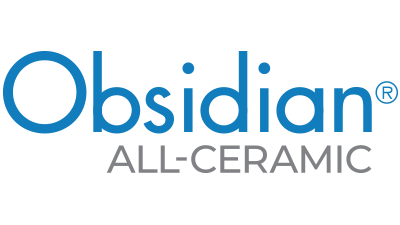 $99*
*Price is per unit and does not include shipping or applicable taxes.
Please note pricing is only available to dental professionals.
Obsidian® All-Ceramic is a state-of-the-art restorative material that yields strong, beautiful results for virtually any indication in the mouth.
Monolithic composition that's resistant to chipping
Ideal combination of esthetics and high flexural strength
Ideal for single crowns, 3-unit anterior bridges, veneers, inlays and onlays
Monolithic Strength with Natural Vitality
Obsidian All-Ceramic is a state-of-the-art restorative material that yields strong, beautiful results for virtually any indication in the mouth. Unlike traditional ceramic restorations, Obsidian restorations are chip resistant due to their monolithic composition and high flexural strength of 385 MPa. Not only does Obsidian All-Ceramic exhibit superior strength to competitors in its class, but it also mirrors the lifelike esthetics and authentic translucency of natural teeth. Designed to be conventionally cemented or adhesively bonded, Obsidian restorations are available in the 14 most popular VITA® shades.
VITA is a registered trademark of VITA Zahnfabrik.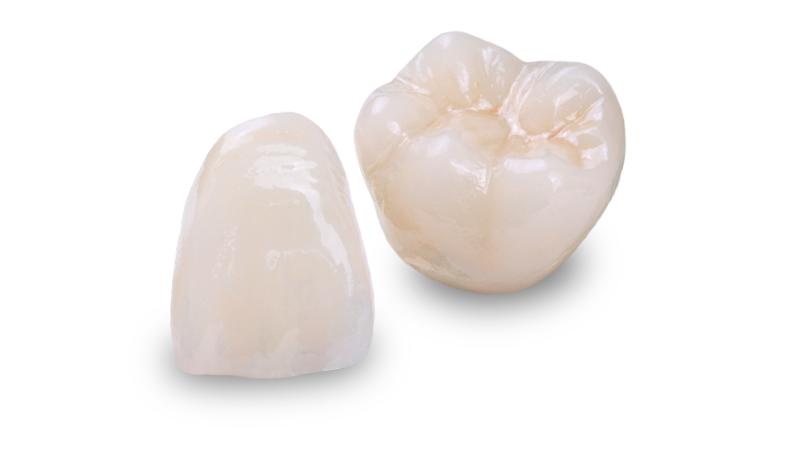 The Dental Advisor: 3-Year Clinical Performance
After a three-year period, the Dental Advisor conducted a clinical performance on Obsidian. They recalled 206 Obsidian restorations and evaluated them in key areas such as esthetics, resistance to fracture/chipping, and wear resistance. This independent study reveals how Obsidian performed and provides important clinical findings on the material.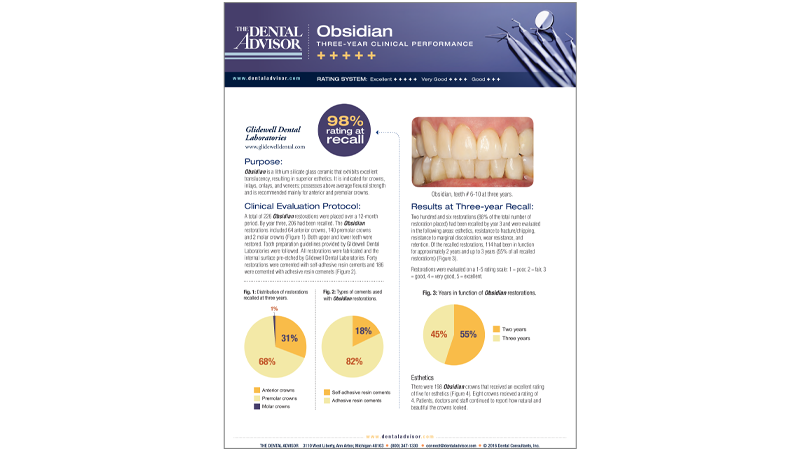 The High Flexural Strength of Obsidian Provides You with Greater Confidence
Obsidian exceeds the flexural strengths of competitors in its class. An innovative combination of more than 20 unique elemental oxides chosen from the periodic table (including zirconia) enable Obsidian to exhibit excellent properties.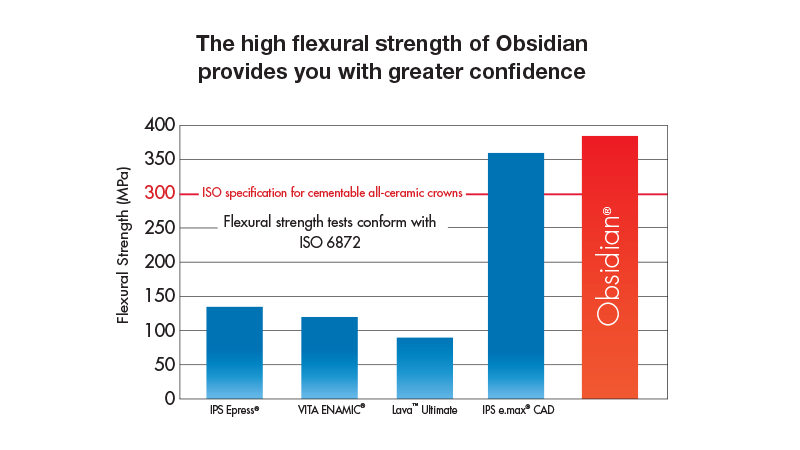 Highly Versatile, Highly Esthetic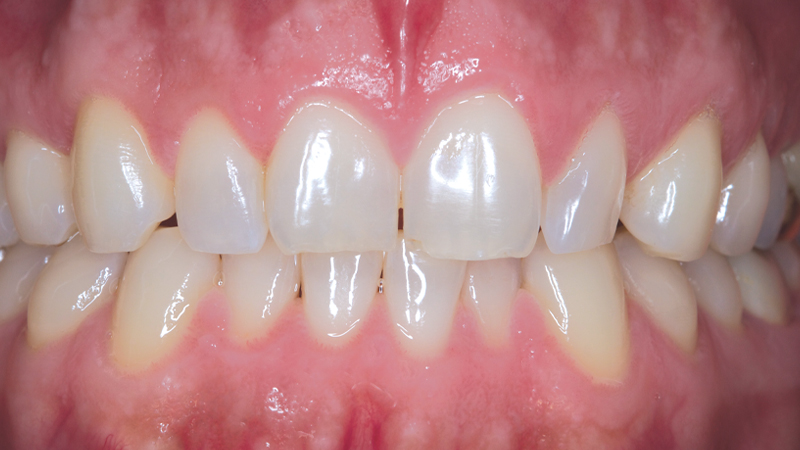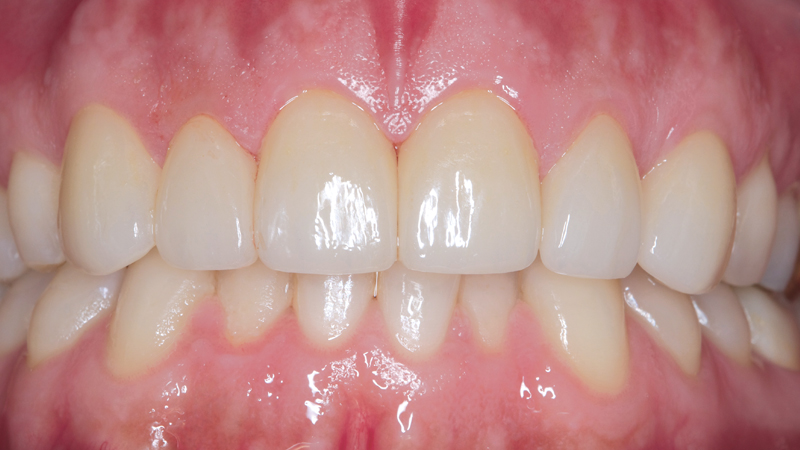 Obsidian ceramic has extensive versatility, and can be used for fused-to-metal restorations, all-ceramic restorations, veneers, inlays, and onlays. This highly esthetic material offers a precise fit and hygienic margins anywhere in the arch.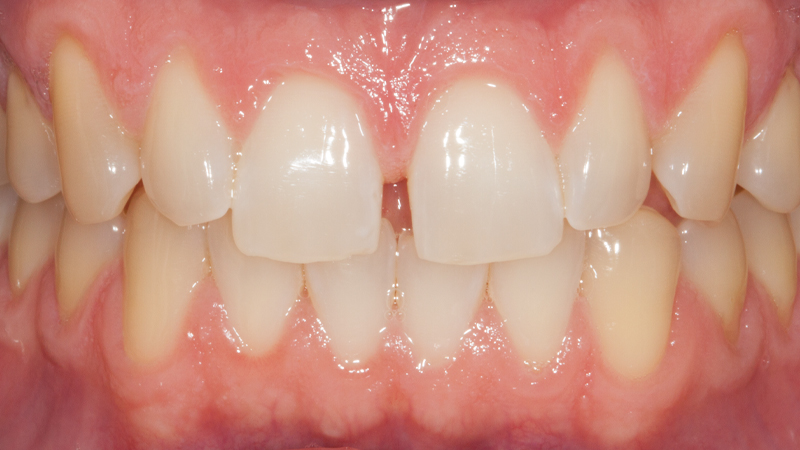 This patient did not like the diastema between tooth #8 & #9, and was hoping to close it. The practitioner also noticed he was missing some facial volume on the laterals when compared to the cuspids. The practitioner chose Obsidian veneers to close the diastema and improve the arch form on teeth #6—11. By including the laterals, the practitioner was able to keep the centrals from becoming too wide.
Strong, Long-Lasting Veneers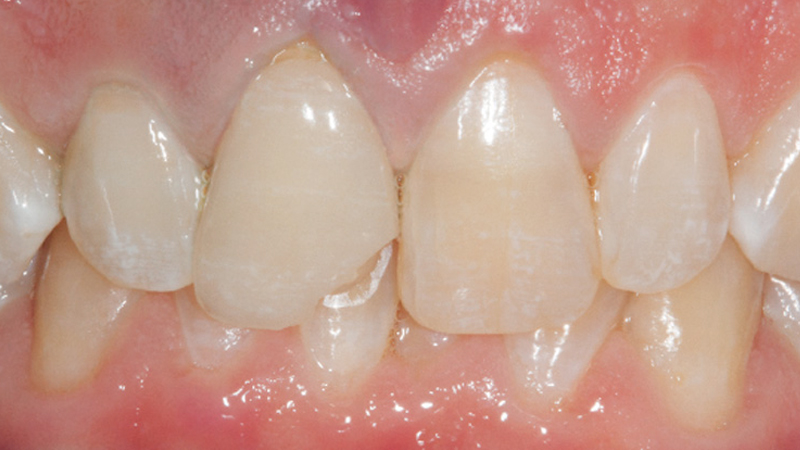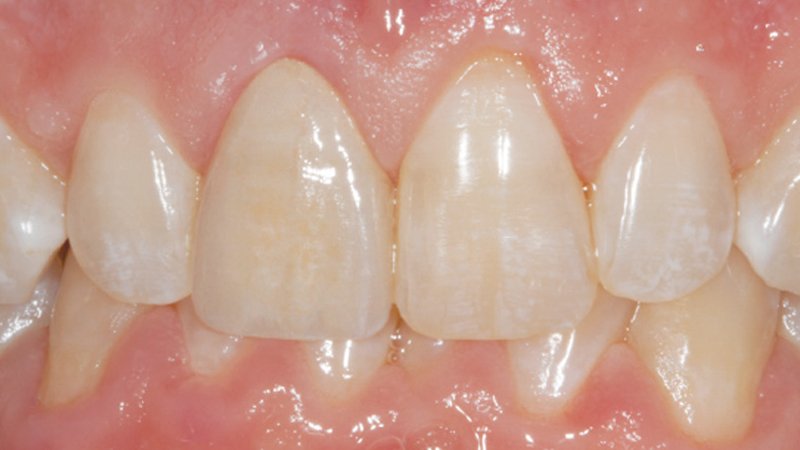 This patient broke one of the veneers that a practitioner placed years ago. The existing veneer was made from a pressed ceramic material that has a flexural strength of approximately 120 MPa. Since the patient had already broken one of these veneers, the practitioner chose Obsidian because of its flexural strength of 385 MPa. This Obsidian veneer is three times stronger than conventional ceramic materials.
Slide 1
Slide 2
Slide 3
"These are the most beautiful crowns I have seen."
Indicated for monolithic all-ceramic restorations such as full-contour crowns, up to 3-unit anterior bridges (including premolar region as terminal abutment), inlays, onlays, partial crowns, and veneers.
385 MPa of flexural strength
A1, A2, A3, A3.5, A4, B1, B2, B3, B4, C1, C2, C3, C4, D2, D3, D4
Pricing is subject to change and does not include shipping or applicable taxes.
NO-FAULT REMAKE POLICY: Glidewell is pleased to process all remakes or adjustments at no additional charge if requested within the warranty period and accompanied by the return of the original appliance.
LIMITED WARRANTY/LIMITATION OF LIABILITY. Glidewell ("the lab") warrants that all dental devices (a "device") are made according to your specification and approval in the belief that the device will be useful and MAKES NO OTHER WARRANTIES INCLUDING, BUT NOT LIMITED TO, ANY IMPLIED WARRANTY OF MERCHANTABILITY OR FITNESS FOR A PARTICULAR PURPOSE. Subject to the return of a device that is placed and then fails, the lab will repair or replace the device without charge for the cost of materials and workmanship or refund the original price paid, at the lab's option, for up to 7 years for Obsidian All-Ceramic restorations.
The all-ceramic restorations must be etched prior to cementing. Refer to user manual for etching instructions (HF concentration and etching time).
The dental professional should use conventional, adhesive resin or self-adhesive resin cement for luting Obsidian. Adhesive cementation requires salinization or conditioning of the bonding surface of the restoration. Adhesive cement is preferred for inlays, onlays, and partial crowns. Anterior and posterior full restorations can be cemented with conventional, adhesive resin or self-adhesive resin cements.