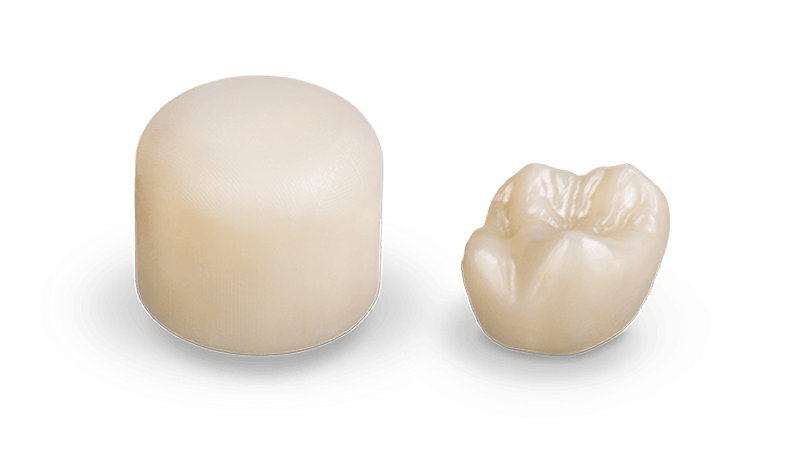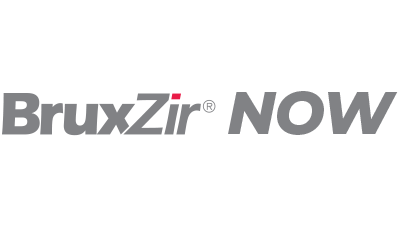 BruxZir® NOW Milling Blocks
$130*
*Price is per 3-block pack and does not include shipping or applicable taxes.
Please note pricing is only available to dental professionals.
The No. 1 prescribed zirconia is now available as a fully sintered in-office milling block. BruxZir® NOW lets you provide your patients with top-quality restorations in just one appointment. No oven time or post-processing required.
The only fully sintered zirconia ready to deliver right from the mill
No oven time or post-processing required
Ideal for posterior crowns demanding maximum strength
Available exclusively for Glidewell milling systems
The Only Fully Sintered Zirconia for In-Office Use
BruxZir NOW Milling Blocks give you the power to mill and deliver same-visit restorations from BruxZir, the No. 1 prescribed brand of zirconia, right in your practice.
Designed exclusively for use with Glidewell milling systems, BruxZir NOW Milling Blocks are fully sintered and require no oven time or post-processing — simply mill and deliver. With a flexural strength rating of 1,100 MPa, BruxZir NOW blocks are ideal for cases where single-unit posterior crowns are required, as well as for cases with limited interocclusal space. Delivery is easy with conventional cementing and minimal preparation requirements.
BruxZir NOW Milling Blocks arrive pre-shaded and are available in a range of 14 VITA® shades. Sold in packs of three blocks with three single-use burs included.
VITA is a registered trademark of VITA Zahnfabrik.

BruxZir NOW Dental Crown Was Milled in Under 36 Minutes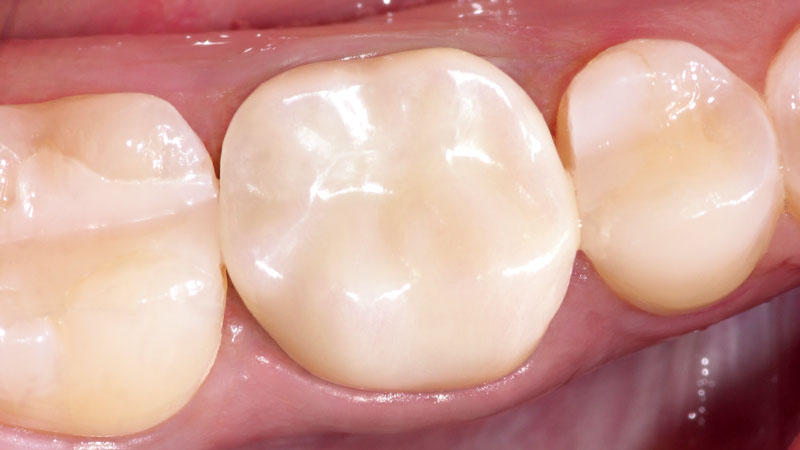 This patient's failing composite restoration was replaced with a BruxZir NOW crown, which was milled in under 36 minutes.
"BruxZir NOW restorations have a natural luster straight from the mill that meets patient and dentist approval alike."
"The material looks very nice coming out of the mill and requires very little polishing to complete. That really impressed me."
Slide 1
Slide 2
BruxZir NOW Milling Blocks are compatible with Glidewell in-office milling units, and are indicated for use in the creation of custom-made all-ceramic single-unit restorations for anterior and posterior locations.
1,100 MPa of flexural strength
A1, A2, A3, A3.5, A4, B1, B2, B3, B4, C1, C2, C3, D2, D3
BruxZir NOW 3-block pack: $130 per set
Pricing is subject to change and does not include shipping or applicable taxes.
0.7 mm incisal/occlusal reduction required; 1.5 mm recommended
Chamfer or shoulder margins preferred; feather edge OK
All axial walls must be convergent
No specific cements have been evaluated for BruxZir NOW restorations. Industry-approved materials and protocols for cementing zirconia restorations are acceptable.
Refer to the user manuals of those specific zirconia restoration-cementing products for more details.