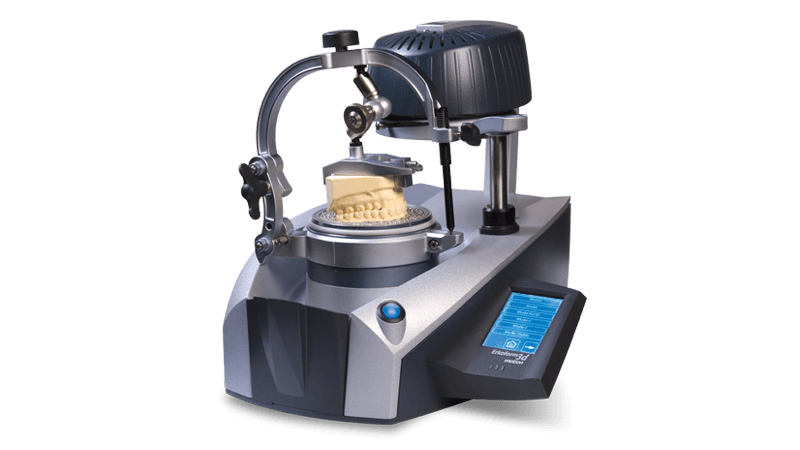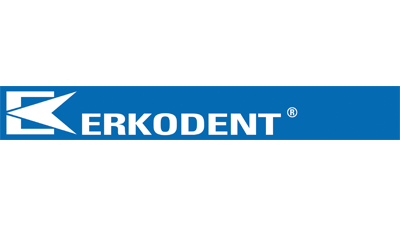 $2870*
*Price does not include shipping or applicable taxes.
Please note pricing is only available to dental professionals.
The Erkoform-3dmotion from ERKODENT® is a quick, easy and profitable way to fabricate 14 different oral appliance types in your practice. Give your patients what they need in 20 minutes or less with pre-programmed settings and customizable options.
Automated, easy-to-use thermoforming process
Fabricates 14 different appliance types
Makes appliances in 20 minutes for less than $10 per disc
Preprogrammed temperatures and times with available customization
Create Thermoformed Appliances in 20 Minutes or Less
You'll love the precision and ease of use of the Erkoform-3dmotion from ERKODENT. This compact thermoforming machine gives you the ability to fabricate 14 different thermoformed dental appliances, including bite plates, fluoride and bleaching trays, sports mouthguards and orthodontic splints.
Reduce costs and provide single-visit appliances to your patients with ease. The Erkoform-3dmotion features an automated thermoforming process, intuitive touch-panel controls, and a powerful onboard vacuum mechanism that requires no external air supply. Pair it with the Occluform-3 attachment for one-touch imprinting of the opposing bite. Your purchase comes complete with a material samples kit, accessory kit, technique manual, and an easy-to-follow instructional DVD. Occluform-3 attachment sold separately.
ERKODENT is a registered trademark of ERKODENT Erich Kopp.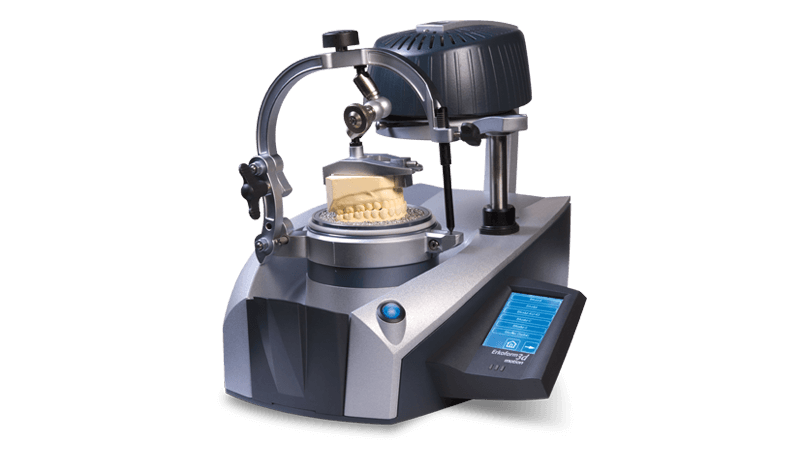 The Erkoform-3dmotion by ERKODENT is a thermoforming machine with automated vacuum operation, indicated for use in the creation of 14 separate oral appliance types for treatment of various dental health conditions.
Erkoform-3dmotion

(advanced vacuum former)

$2,870.00

$845.00
Pricing is subject to change and does not include shipping or applicable taxes.
13.78 W x 13.57 D x 12.4 H in.
Maximum Programmable Temperature