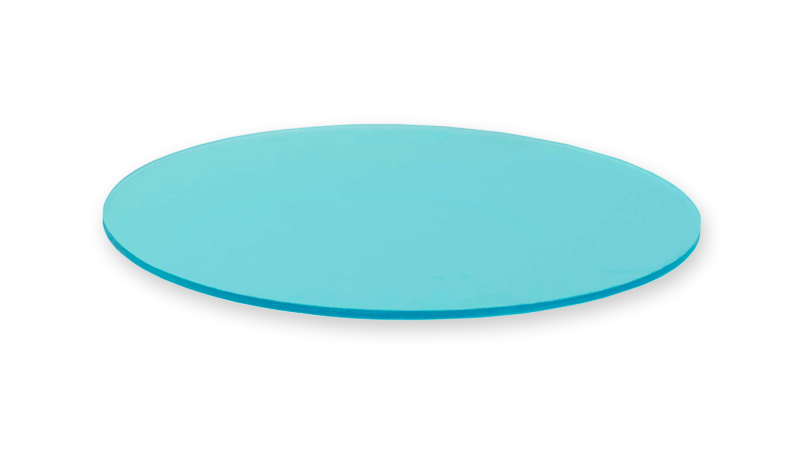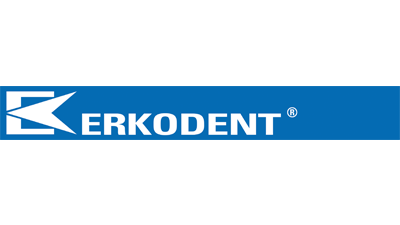 Erkodur Thermoforming Discs
Make oral appliances right in-office with Erkodur discs. Create bite splints, retainers and various other thermoformed appliances for your patients — and deliver them in the same appointment.
Available in a variety of options to suit several clinical needs
Create bite splints, retainers, stents and more in-office
Fabricated from BPA-free hard thermoplastic material
Fabricate Splints, Retainers and More with Erkodur
Erkodur Thermoforming Discs give you the power and flexibility to create various oral appliances right in your office. Compatible with the line of ERKODENT® countertop thermoforming units, these discs are made from from BPA-free, medical-grade hard copolyester material for the highest levels of biocompatibility and tolerance.
Select from a range of available options:
Erkodur discs are transparent and ideal for Comfort Bite Splints, retainers, thermoformed copings, and stabilization or surgical stents.
Erkodur-S discs bond to acrylate and, with heat, to Erkoflex dics. Ideal for heavy-duty transparent mouthguards.
Erkodur Freeze discs are identical to standard Erkodur discs other than their transparent blue color and their available thicknesses: 1.0 mm, 2.0 mm, 2.5 mm, 3.0 mm.
Erkodur A1, A2 and A3 discs are available in two thicknesses, and transparent or opaque shades to match natural dentition. Ideal for cosmetic splints, retainers and mock-ups.
ERKODENT is a registered trademark of ERKODENT Erich Kopp.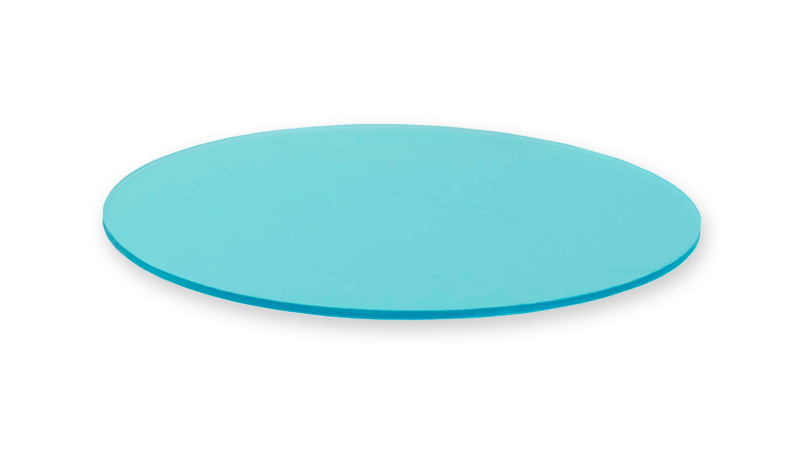 Erkodur Thermoforming Discs are indicated for use in the fabrication of in-office oral appliances with the compatible line of ERKODENT thermoforming units.
Erkodur: 0.5 mm, 0.8 mm, 1.0 mm, 1.5 mm, 2.0 mm, 2.5 mm, 3.0 mm, 4.0 mm
Erkodur Freeze: 1.0 mm, 2.0 mm, 2.5 mm, 3.0 mm
Erkodur A1, A2, A3: 1.0 mm, 2.0 mm
Erkodur, Erkodur-S: Transparent
Erkodur A1, A2, A3: Transparent, Opaque A1, Opaque A2, Opaque A3
Erkodur Freeze: Translucent Blue
Selected Usage Recommendations
To Fabricate Mouthguards:
Erkodur-S Heavy Pro: 0.8 mm
To Fabricate Bite Splints (Clear Hard) (copolyester):
Erkodur Clear Splint (standard): 2.0 mm
Erkodur Clear Splint (standard): 3.0 mm
Erkodur Clear Splint (standard): 4.0 mm
Erkodur Clear Splint (standard): 5.0 mm
Erkodur Freeze: 2.0 mm
Erkodur Freeze: 2.5 mm
Erkodur Freeze: 3.0 mm
To Fabricate Retainers/Stabilization/Surgical Stents:
Erkodur: 0.8 mm
Erkodur: 1.0 mm
Erkodur: 1.5 mm
Erkodur Freeze: 1.0 mm
Erkodur Freeze: 2.0 mm
Erkodur Freeze: 2.0 mm
To Fabricate Thermoformed Copings: