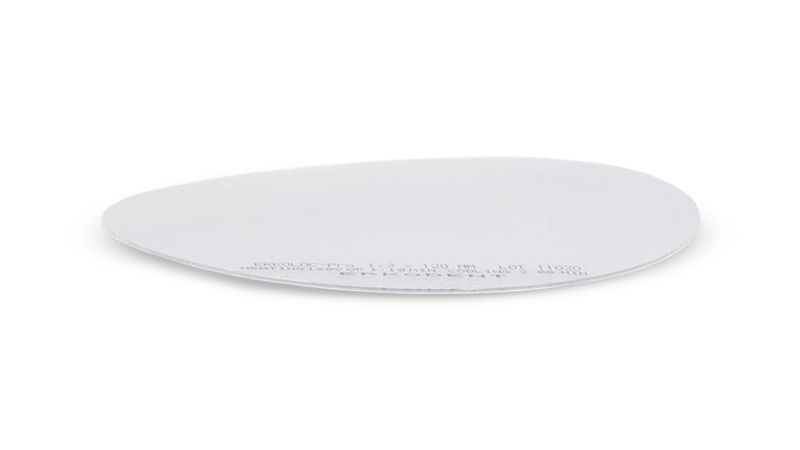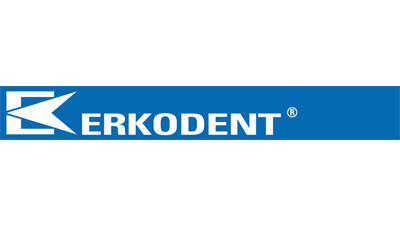 Erkoloc-Pro Thermoforming Discs
Dual-layer bite splints, snoring devices, splints and more are at your fingertips with Erkoloc-Pro Thermoforming Discs. Fabricate appliances in-office within a single appointment with these discs and an ERKODENT® unit.
Available in a variety of options to suit several clinical needs
Create Comfort H/S™ Bite Splints, trays, aligners and more
Fabricated from BPA-free bi-layer copolyester/polyurethane
Provide Comfort and Protection with Dual-Layered Erkoloc-Pro Discs
Erkoloc-Pro Thermoforming Discs are uniquely designed to help you create the utmost in comfortable yet durable oral appliances right in your office. Compatible with the line of ERKODENT countertop thermoforming units, Erkoloc-Pro discs feature two layers of material: a soft polyurethane inner layer that's 1.0 mm thick, and a hard, protective 3.0-mm copolyester outer layer. The interior rests comfortably in the mouth while the outer layer provides durability and bonds easily with acrylic for easy modification.
These discs are BPA-free and made from medical-grade material. They're also ideal for fabricating bleaching or fluoride trays, aligners, retainers, occlusal splints, anti-snoring devices and more. Select from a variety of thicknesses, diameters and colors to suit a range of clinical situations.
ERKODENT is a registered trademark of ERKODENT Erich Kopp.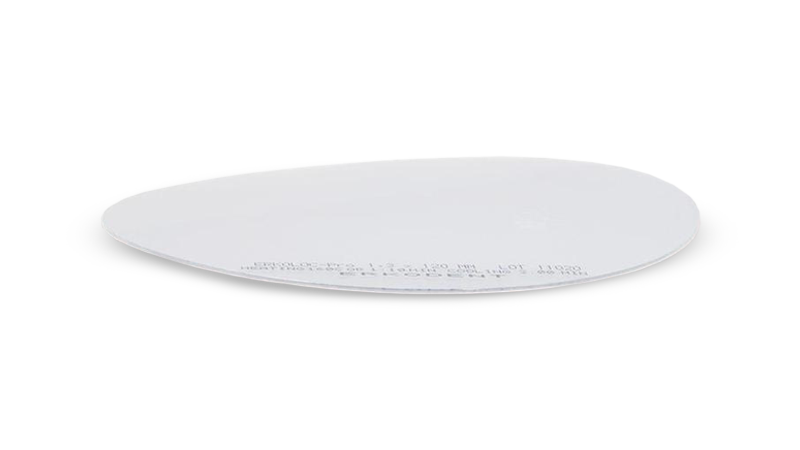 Erkoloc-Pro Thermoforming Discs are indicated for use in the fabrication of in-office oral appliances with the compatible line of ERKODENT thermoforming units.
1.0 mm, 1.3 mm, 2.0 mm, 3.0 mm, 4.0 mm, 5.0 mm
Erkoloc Pro: Transparent/Clear
Erkoloc Pro Color: Blue, Pink
Selected Usage Recommendations
To Fabricate Comfort H/S Hard/Soft Bite Splints:
Erkoloc-pro: 3.0 mm
Erkoloc-pro: 4.0 mm
Erkoloc-pro: 5.0 mm
Erkoloc-pro Color (Pink, Blue): 2.0 mm
Erkoloc-pro Color (Pink, Blue): 3.0 mm
Erkoloc-pro Color (Pink, Blue): 4.0 mm
Erkoloc-pro Color (Pink, Blue): 5.0 mm
Erkoloc-pro Color (Pink, Blue): 2.0 mm, Ø125 mm
Erkoloc-pro Clear: 1.3 mm
Bleaching/Fluoride/Medication Trays, Stabilization Stents:
Erkoloc-pro: 1.0 mm, soft/hard
Erkoloc-pro: 1.3 mm, soft/hard

Erkoloc-pro: 2.0 mm, soft/hard
Michigan/Occlusal Splints:
Erkoloc-pro: 2.0—5.0 mm, soft/hard
Anti-Snoring Devices:
Erkoloc-pro: 3.0 mm, soft/hard
Aligners, Correction Splints
Erkoloc-pro: 1.0 mm
Erkoloc-pro: 1.3 mm, soft/hard

Retainers:
Erkoloc-pro: 1.0—2.0 mm, soft/hard