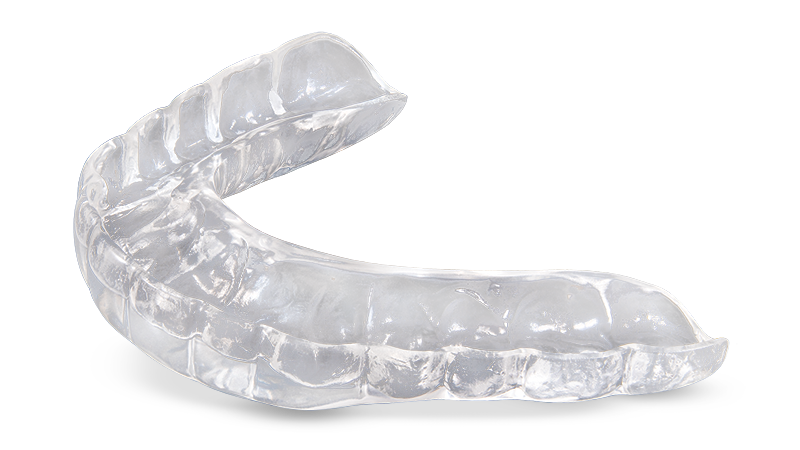 $102*
*Price is per arch and does not include shipping or applicable taxes.
Please note pricing is only available to dental professionals.
Nightguards and bite splints can alleviate pain and protect existing healthy dentition for your bruxing patients. The CLEARsplint® is a nightguard fabricated from a composite material and made to your prescribed bite plane.
Flexible and self-adjusting; superb accuracy offers the closest fit
Better fit and dimensional stability reduce postoperative chair time and adjustments
Composite formulation, a mixture of powder and liquid, can be press-packed or poured
Ramps and guide planes can be added to reposition the mandible
Nightguards and bite splints can make a world of difference for your bruxing and grinding patients, alleviating pain and preventing further destruction of existing healthy dentition. The CLEARsplint is a nightguard fabricated from a modified composite material that is made to your prescribed bite plane.
This optically clear splint is nearly invisible when worn and amine-free to resist yellowing. When placed in warm water before inserting in the mouth, it will self-adjust for the closest fit and increased patient comfort. Because it does not contain the methyl methacrylate found in other acrylic splints, the possibility for allergic reactions is reduced. Chairside repairs can easily be made with cold-cure acrylics.
All Glidewell nightguards and bite splints are constructed to your occlusal plane specifications on the upper or lower arch. Wire reinforcement or ball clasps can also be added for extra strength or retention. All nightguards and bite splints come with a storage case to help maintain original shape for superior fit.
CLEARsplint is a registered trademark of Astron Dental Corporation.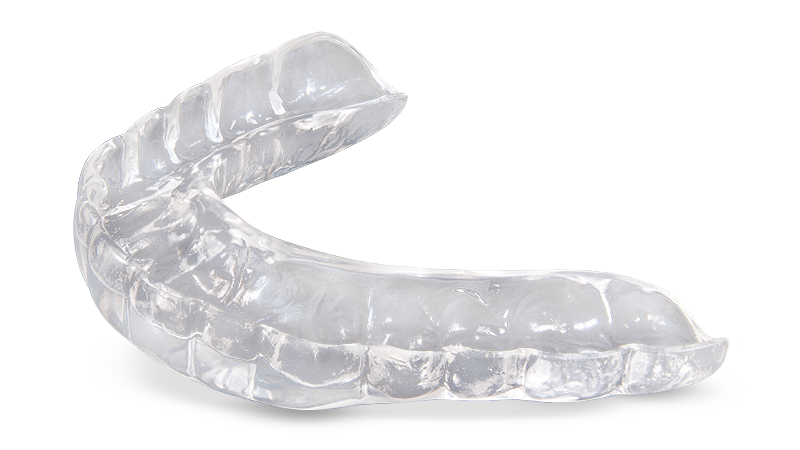 Versatility of Occlusal Splints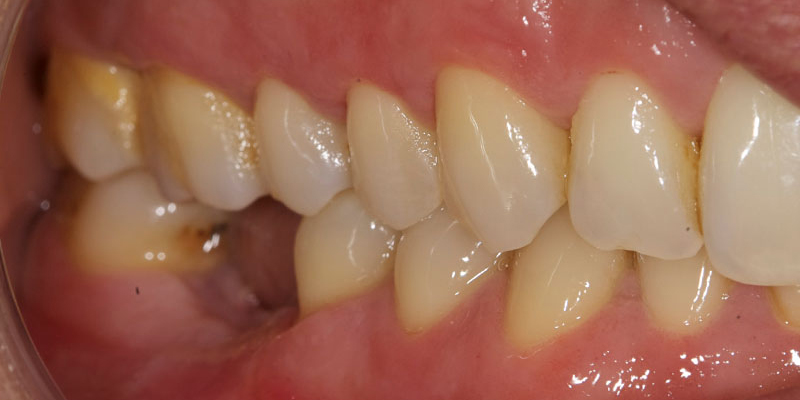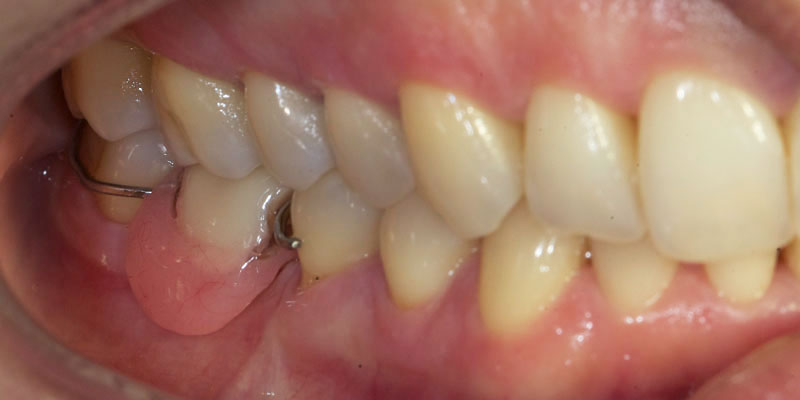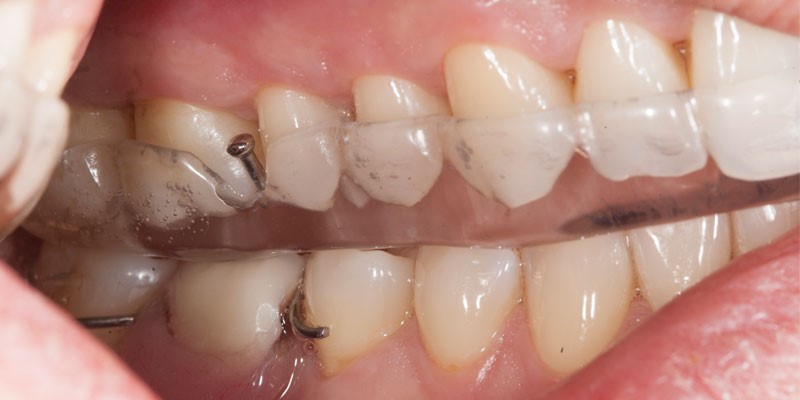 In the treatment of bruxism, a nightguard can be both valuable and versatile. From edentulous state to stayplate delivery to future implant, this case shows how the CLEARsplint is able to provide consistent support through various stages of the patient's treatment. This patient expressed a desire to wear a stayplate to help with function and space maintenance until the near future, when she can receive an implant-supported, esthetic restoration. When she eventually does proceed with implant placement, the adaptability of the CLEARsplint means the patient's current nightguard can continue to be usable in protecting implant and natural dentition alike.
– Clinical dentistry by Anamaria Muresan, DMD, ME, CDT
The CLEARsplint is made to protect the occlusal surfaces of the teeth from damage or wear. A CLEARsplint can be fabricated for the upper or the lower arch.
Liquid Component: Modified ethyl methacrylate monomer
Powder Component: Modified ethyl methacrylate polymer
CLEARsplint® or day guard

(self-adjusting, hard) (buy 1)

$102.00

1

Glidewell Clinical Twinpak

(buy 2)

2

$179.00

1

$19.00

CLEARsplint Wire mesh/Braid

$19.00
2
Glidewell Clinical Twinpak is valid for two appliances for the same case.
For more information on our Scan & Save services, call us at 800-407-3326.
Pricing is subject to change and does not include shipping or applicable taxes.
NO-FAULT REMAKE POLICY: Glidewell is pleased to process all remakes or adjustments at no additional charge if requested within the warranty period and accompanied by the return of the original appliance.
LIMITED WARRANTY/LIMITATION OF LIABILITY. Glidewell ("the lab") warrants that all dental devices (a "device") are made according to your specification and approval in the belief that the device will be useful and MAKES NO OTHER WARRANTIES INCLUDING, BUT NOT LIMITED TO, ANY IMPLIED WARRANTY OF MERCHANTABILITY OR FITNESS FOR A PARTICULAR PURPOSE. Subject to the return of a device that is placed and then fails, the lab will repair or replace the device without charge for the cost of materials and workmanship or refund the original price paid, at the lab's option, for up to 6 months for CLEARsplints.
Ensure an accurate, void-free impression is captured for both arches. To provide a precise fit for the patient, check to make sure the impression material is free of tears or bubbles. Verify midline position and bite by instructing the patient to close into centric relation.
Brush and floss before using the CLEARsplint.
Do NOT soak the bite splint in mouthwash, denture cleaner or alcohol.
Do NOT place the bite splint in hot or boiling water or expose to excessive heat (such as direct sunlight). This may distort the appliance.
After use, rinse the bite splint with water and store dry.
Clean the bite splint with soap and warm water ONLY.