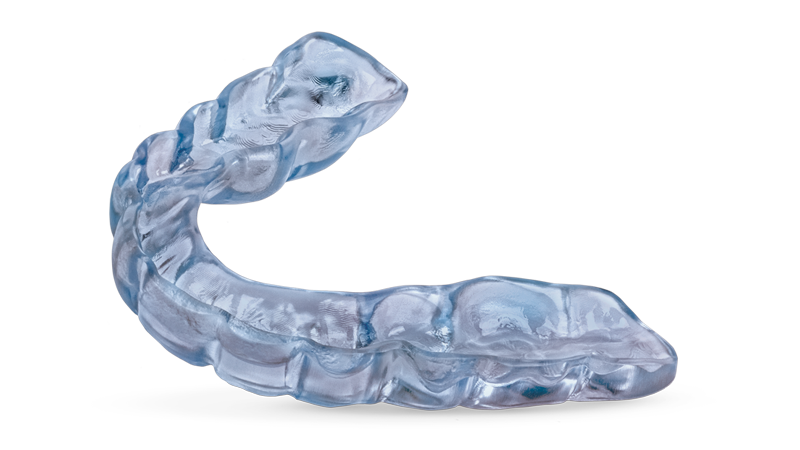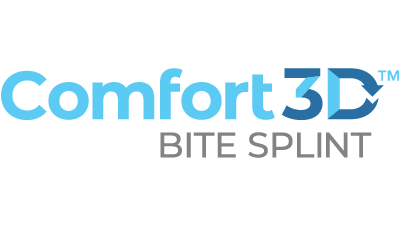 $89*
*Price is per arch and does not include shipping or applicable taxes.
Please note pricing is only available to dental professionals.
Digitally designed and 3D-printed for a more precise fit and better patient comfort, the Comfort3D™ Bite Splint will help alleviate the damage caused by nighttime teeth grinding or bruxism.
Digitally designed for a better fit and retention
More tongue space ensures better patient comfort
Stain resistant and easy to clean by the patient
The Comfort3D Bite Splint is a patient-specific, digitally designed and 3D-printed hard nightguard. In addition to its ability to alleviate the damage caused by parafunctional habits, the Comfort3D Bite Splint also helps offset the effects of bruxing and protects existing healthy dentition and dental restorations from daily wear and tear.
The device serves as an occlusal guard that fits over all of the upper or lower teeth. The Comfort3D Bite Splint tray comes in a clear color and consists of a single-layered hard yet flexible material that provides durability and comfort.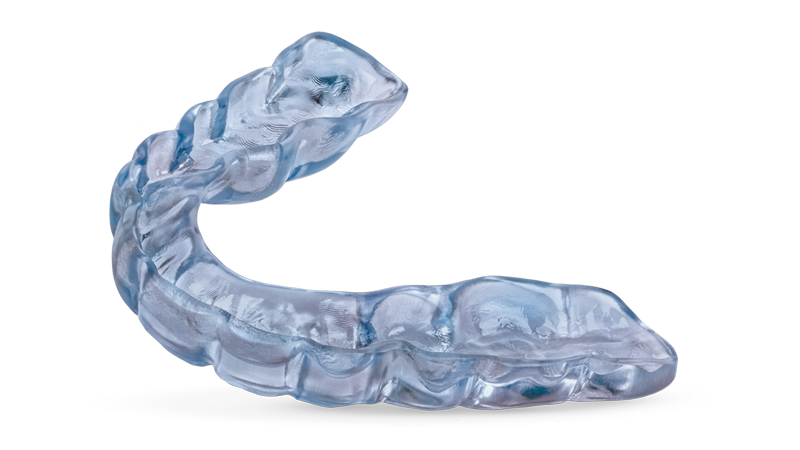 The Comfort3D Bite Splint is designed to alleviate the pain and damage caused by bruxism (clenching or grinding of the teeth).
Biocompatible, light-cured resin
Comfort 3D™ Bite Splint

(3D-printed, hard) (buy 1)

$89.00

1

Glidewell Clinical Twinpak

(buy 2)

2

$147.00

1
2
Glidewell Clinical Twinpak is valid for two appliances for the same case.
Pricing is subject to change and does not include shipping or applicable taxes.
NO-FAULT REMAKE POLICY: Glidewell is pleased to process all remakes or adjustments at no additional charge if requested within the warranty period and accompanied by the return of the original appliance.
LIMITED WARRANTY/LIMITATION OF LIABILITY. Glidewell ("the lab") warrants that all dental devices (a "device") are made according to your specification and approval in the belief that the device will be useful and MAKES NO OTHER WARRANTIES INCLUDING, BUT NOT LIMITED TO, ANY IMPLIED WARRANTY OF MERCHANTABILITY OR FITNESS FOR A PARTICULAR PURPOSE. Subject to the return of a device that is placed and then fails, the lab will repair or replace the device without charge for the cost of materials and workmanship or refund the original price paid, at the lab's option, for up to 6 months for Comfort3D Bite Splints.
Brush and floss your teeth before use.
Rinse mouth well with clean water before inserting the nightguard.
Rinse appliance well with clean, cool water before and after use.
Clean Comfort3D Bite Splint with clean, cool water ONLY, and let it air dry.
Ensure an accurate, void-free impression is captured for both arches. To provide a precise fit for the patient, check to make sure the impression material is free of tears or bubbles. Verify midline position and bite by instructing the patient to close into centric relation.