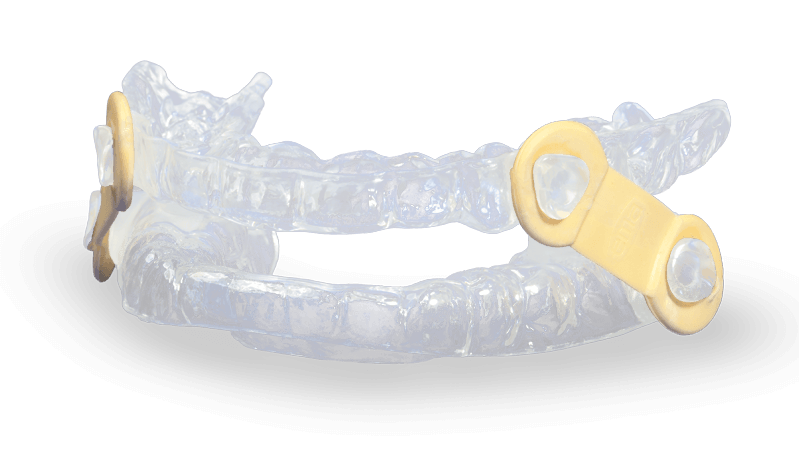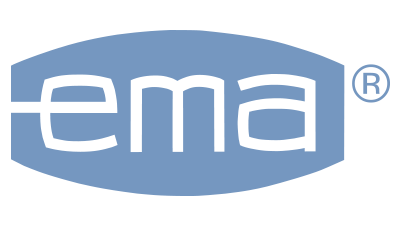 $238*
*Price is per appliance and does not include shipping or applicable taxes.
Please note pricing is only available to dental professionals.
The EMA® appliance is designed to promote a deeper, more restful sleep by preventing snoring and relieving the symptoms of obstructive sleep apnea.
Appliance uses nine different lengths of elastic straps to gradually and incrementally advance the mandible
EMA patented design allows freedom of lateral mandibular movement
Patients can easily change the elastic straps
For a Better Night's Sleep
The EMA (Elastic Mandibular Advancement) oral appliance is a customized removable appliance created for the noninvasive treatment of snoring and obstructive sleep apnea (OSA). The appliance is designed to both advance the mandible and open the bite to allow for less restricted airflow during sleep.
EMA devices help promote a deeper, more restful sleep by preventing snoring and relieving the symptoms of OSA. The EMA does not interfere with breathing through the mouth, even in cases of congested nasal passages. It has many options for advancement with nine strap lengths (13 mm–21 mm) and four different elastic tension options, indicated by color. The shorter the strap, the farther the mandible is advanced. The 36 different straps allow for the most effective repositioning of the jaw with maximum comfort. Due to the varying elastic bands, non-restricted lateral/protrusive movement is possible while wearing the device.
EMA is a registered trademark of Frantz Design Inc.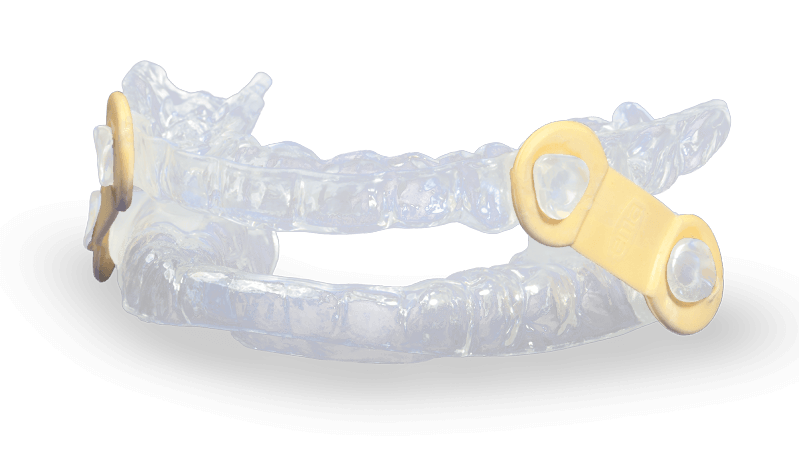 Oral appliance therapy (OAT) is very effective in treating patients with sleep-disordered breathing, with a compliance rate shown to be as high as 90% over a 2.5-year period.1
OAT is associated with greater patient satisfaction than nasal continuous positive airway pressure (CPAP) therapy.2
In a randomized crossover trial comparing OAT to CPAP in patients with obstructive sleep apnea, about 81% preferred OAT.3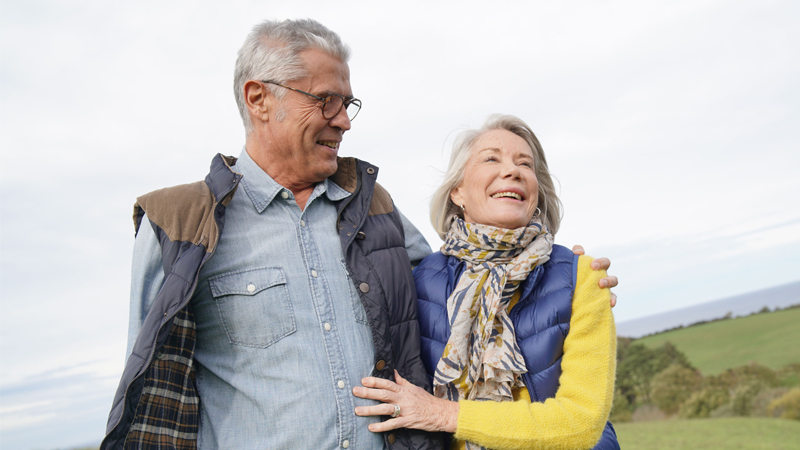 Among patients with obstructive sleep apnea, both continuous positive airway pressure (CPAP) and mandibular advancement devices (MADs) were associated with reductions in blood pressure. Network meta-analysis did not identify a statistically significant difference between the blood pressure outcomes associated with these therapies.4
A mandibular advancement device for obstructive sleep apnea reduces nocturnal blood pressure in women.5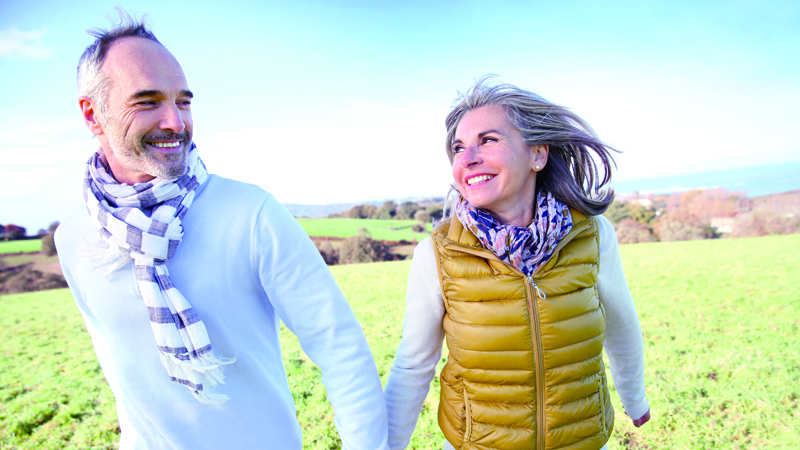 Treating Patients with the EMA
Left: Without the EMA, the patient's airway is obstructed by soft tissues.
Right: The EMA allows for air to flow freely through the patient's airway.

"For years I had accepted chronic fatigue as a natural progression of aging, not realizing that the lack of restful sleep was the real problem. I still remember vividly the first morning after I wore my EMA. It was the best night's sleep I'd had in years!"
The EMA is indicated for patients with either a full or partial set of natural teeth. The patient's remaining teeth should have sufficient height of contour for the device to gain retention at the gingival third, and the edentulous ridge must be fully captured in the impression.
Proprietary thermoplastic polymer and elastic straps
$238.00

1

Glidewell Clinical Twinpak

(buy 2)

2

$449.00

1
2
Glidewell Clinical Twinpak is valid for two appliances for the same case.
For more information on our Scan & Save services, call us at
800-407-3326
.
Pricing is subject to change and does not include shipping or applicable taxes.
NO-FAULT REMAKE POLICY: Glidewell is pleased to process all remakes or adjustments at no additional charge if requested within the warranty period and accompanied by the return of the original appliance.
LIMITED WARRANTY/LIMITATION OF LIABILITY. Glidewell ("the lab") warrants that all dental devices (a "device") are made according to your specification and approval in the belief that the device will be useful and MAKES NO OTHER WARRANTIES INCLUDING, BUT NOT LIMITED TO, ANY IMPLIED WARRANTY OF MERCHANTABILITY OR FITNESS FOR A PARTICULAR PURPOSE. Subject to the return of a device that is placed and then fails, the lab will repair or replace the device without charge for the cost of materials and workmanship or refund the original price paid, at the lab's option, for up to 2 years for the EMA appliance.