Glidewell Offers Choices for Learning and Earning CE Credit
A 2023 Update to the Glidewell Clinical Education Offerings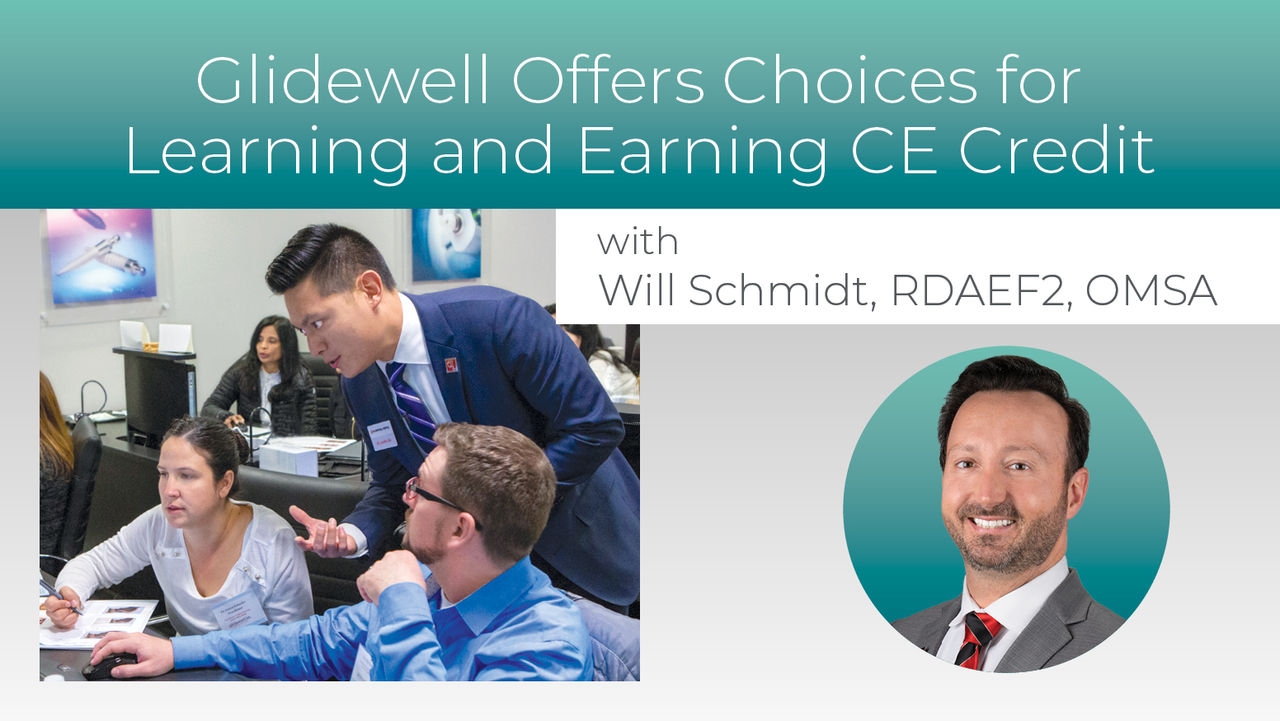 We are already on track for an amazing new year here at Glidewell! We are kicking it off by offering more in-person, online and on-demand continuing education courses that are updated with fresh content and exciting speakers throughout 2023.
Our new Glidewell Clinical Education Center in Irvine will host seven symposia in a more intimate and subject-focused environment complete with breakout lectures and hands-on courses. The Glidewell YouTube channel officially stands as the fourth most viewed and subscribed dedicated dental online content provider, while Chairside Live ranks No. 19 of the top 100 in the same review.
We hear the phrase, "New year, new me," so often. But here at Glidewell, there is always something new and cutting-edge right around the corner. For instance, the glidewell.io™ In-Office Solution now offers the fastscan.io™ Scanning Solution as a more affordable and straightforward path to performing digital and single-visit dentistry in the comfort of your practice — always with direct support from Glidewell.
For 53 years, Glidewell has aimed to increase patient access to quality dentistry by enhancing the capabilities of the clinicians who serve them. I welcome you to take a peek at the following links showcasing some of our industry-leading offerings. You can rest assured that we have plenty more in store for you in 2023 and beyond!
Yours in good health,
Will Schmidt
RDAEF2, OMSA