The Misch International Implant Institute: Advancing a Legacy of Educational Excellence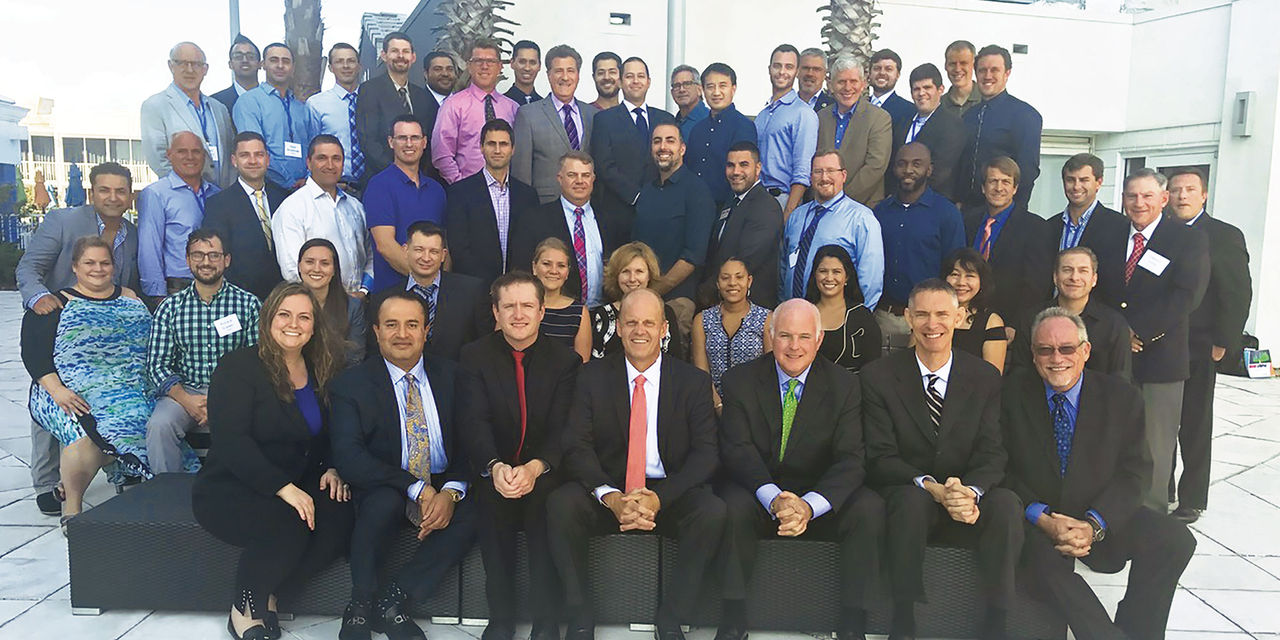 For more than 30 years, the Misch International Implant Institute has set the standards for dental implant education. As a founding member, current director and primary lecturer of the Misch Institute, Dr. Randolph Resnik provides us with an inside look at the institute, including its newly revised, literature-based curriculum, popular course topics, and the success attendees have gained after graduation.
CHAIRSIDE® MAGAZINE: Could you describe how the Misch Institute got its start?
DR. RANDOLPH RESNIK: The Misch Institute was developed by Dr. Carl E. Misch in 1984 to educate general dentists and specialists in the field of oral implantology. Oral implantology was at its inception, and there existed a significant amount of resistance to this new modality in dentistry. Dr. Misch had the unbelievable foresight to understand the future impact bestowed upon practitioners that incorporated dental implants into their private practice.
CM: You worked with Dr. Misch for 30 years, and he chose you to carry on his legacy. Could you describe what motivates you to continue, as a founding member, in your current role?
RR: Carl and I were prosthodontic residents together in the late 1980s, and I became one of his first residents in his oral implantology fellowship program at the University of Pittsburgh. From that point on, he and I had a very close and special bond. It was my goal after his passing to carry on his legacy and further teach his pioneering principles. Therefore, all of the concepts that we teach today are uniquely based on the foundation that Dr. Misch set many years ago.
CM: Over the years, what has been the Misch Institute's approach to education?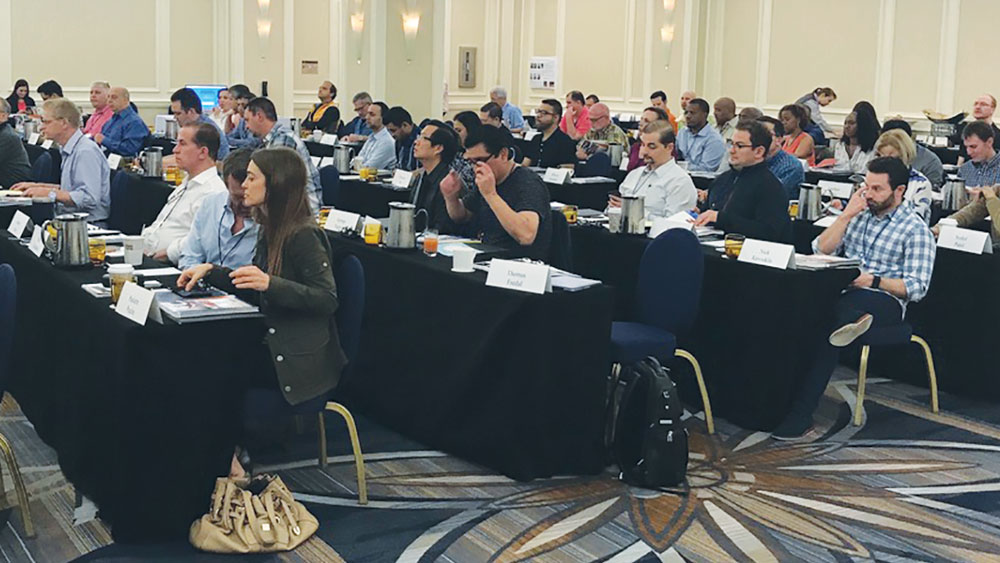 Widely known for setting the standards in dental implant education, the Misch International Implant Institute has trained over 6,000 dentists since its establishment in 1984.
RR: The Misch philosophy is based on integrating all aspects of implant dentistry, including the surgical, prosthetic and maintenance disciplines, into easy-to-understand, comprehensive protocols. Dr. Misch was a true pioneer in implantology, and he is responsible for many of the universally accepted classifications and protocols still used today, such as available bone, prosthesis types, bone density, treatment planning protocols, prosthetic loading protocols, medication classifications, nerve impairment protocol, and peri-implant disease classification. The goal of the Misch Institute has always been to elevate the standard of care in dentistry related to oral implantology with a fact- and literature-based curriculum.
CM: Could you discuss your graduates? How does training impact their practice?
RR: Our graduates become part of the Misch family, and many attendees acquire lasting relationships with our faculty and their fellow students. For example, two doctors who were at our recent prosthetic course have remained friends since attending the Misch program over 20 years ago. They sat next to each other during the original courses, and now travel to and attend meetings together all over the world. Additionally, our recent graduate surveys, which we conduct a year after students complete the program, indicate that attending our courses provides a significant benefit to their practice: 98.5 percent of grads are placing implants, 97 percent of grads are performing bone grafting procedures, and attendees report an average 22 percent increase in office production in the first year after graduation. In addition, many graduates retake our entire continuum multiple times or return for refresher courses.
THE FIRST YEAR AFTER GRADUATING FROM THE MISCH INTERNATIONAL IMPLANT INSTITUTE:
98.5 percent of graduates are placing implants
97 percent of grads are performing bone grafting procedures
Attendees report a 22 percent increase in office production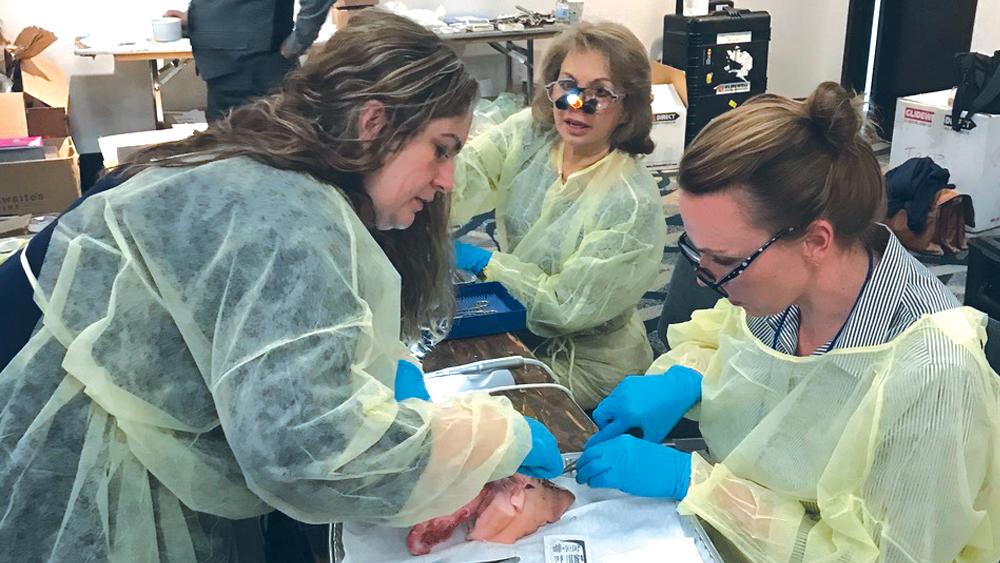 The Misch Institute surgical program curriculum consists of five courses, with a focus on learning procedures in daily hands-on labs.
CM: Could you give us an overview of your surgical courses?
RR: The surgical program curriculum consists of five courses, with comprehensive training in atraumatic extraction, socket grafting, single and multiple edentulous site implant placement, compromised ridge grafting and implant placement, treatment of the edentulous ridge, treatment of the posterior maxilla, and immediate placement and immediate loading protocols. The courses are on Fridays and Saturdays, and include didactic, hands-on lab procedures and treatment planning sessions.
CM: Tell us about the hands-on laboratory part of the surgical courses.
RR: During each surgical course, approximately four hours per weekend are dedicated to learning clinical procedures via hands-on labs. Attendees get extensive training in soft-tissue management — such as suturing, tissue stretching, reflecting tissue — along with flap design, exposing vital structures and uncovery procedures. Additionally, implant placement via unguided and fully guided surgery is completed, and our most popular labs consist of bone grafting, various sinus graft procedures and membrane tenting augmentation procedures. Our doctors are provided with a step-by-step handout, PowerPoint presentation and video of the lab procedure. We also have a very low student-to-faculty ratio for assistance.
CM: Why are these hands-on procedures so valuable?
RR: For many doctors, it is most beneficial if they are able to perform procedures they just learned about in lecture. For instance, over the years, one of the most common complications doctors experience early in their learning curve is incision line opening. Almost every weekend of our surgical program, we emphasize tissue stretching procedures. Therefore, our doctors get very proficient at handling tissue, and this decreases their complications in their office and increases their procedural success rate. In fact, our faculty come in early on Saturday mornings for elective labs in which doctors can work one-on-one with a faculty member to increase their skill level with any particular procedure of interest.
CM: What has changed in Misch Institute education compared to five years ago?
RR: Prior to Carl's passing, we started a significant curriculum change at the Misch Institute. In the past, we taught many complex procedures — such as symphysis grafts, ramus grafting and lateral wall sinus grafting — that only a small number of our attendees were interested in learning. Therefore, we have changed the curriculum to parallel the needs of the everyday clinician in private practice today. For example, in many cases, very simple and easy membrane graft procedures can be completed instead of the more invasive autogenous grafting. For sinus graft procedures, we have integrated alternatives to lateral wall grafting, such as the crestal approach and placement of short implants.
CM: How do you stay current with the evolving technology available in dentistry today?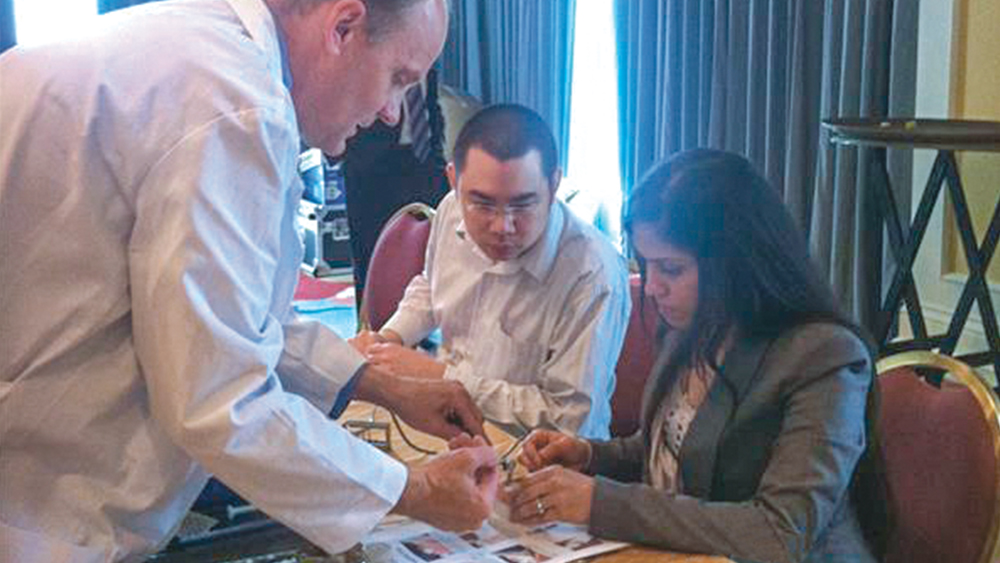 The Misch Institute's prosthetic program includes in-depth, hands-on labs covering digital impression techniques, prosthesis insertion methods, full-arch zirconia restoration delivery, and more.
RR: We utilize the most up-to-date, literature-based research to complement our attendees' educational experience. I believe the reason the institute continues to be successful is the simple, easy-to-understand protocols that are continuously taught. In addition, we team up with world-class companies such as Glidewell Dental, Salvin Dental Specialties and 3D Diagnostix to bring the latest technologies, materials and instrumentation to all our courses.
CM: You also teach a prosthetic program. Can you explain how that course has changed over the years?
RR: The prosthetic course has become very popular because of its extensive and comprehensive curriculum. The three-day course emphasizes treatment planning based on biomechanics, occlusion and patient-specific factors. I changed the name of the course to "Prosthetic Boot Camp," as it is definitely the most extensive, detailed, hands-on prosthetic course in dentistry. Each doctor performs in-depth, hands-on labs that include digital impression techniques, prosthesis insertion methods, full-arch zirconia restoration delivery, the use of multi-unit abutments, resonance frequency analysis (RFA), progressive loading protocols, immediate loading protocols, occlusion, overdenture fabrication and attachment pickup.
CM: Which is your most popular course?
RR: It's the course no one wants to talk about; however, it has become our most popular and well-attended course: "Dental Implant Complications." This course covers hundreds of possible complications that can increase morbidity during the surgical, prosthetic and maintenance phases of implant dentistry. In fact, many attendees will then sign up for our surgical course as a result of this education. The course parallels the best-selling recent textbook that Dr. Misch and I wrote, "Avoiding Complications in Oral Implantology," published by Elsevier. In addition, our course on CBCT technology, which is now given twice a year, is extremely popular since the use of CBCT has become widely used for implant placement.
CM: Is it true you will again be offering a hands-on surgical program where attendees will perform procedures on patients under faculty supervision?
RR: Yes, we have been granted permission by two state dental boards to start our live-patient hands-on program again. This will enable Misch students with a U.S. license to learn surgery on their own patients or patients who are provided by the institute. In addition, for the first time, we are adding a prosthetic hands-on component to this course. Our first course will take place on Nov. 2, 2018, in New Jersey.
CM: Could you share some details about the Misch Institute faculty? How does one become part of this respected group of educators?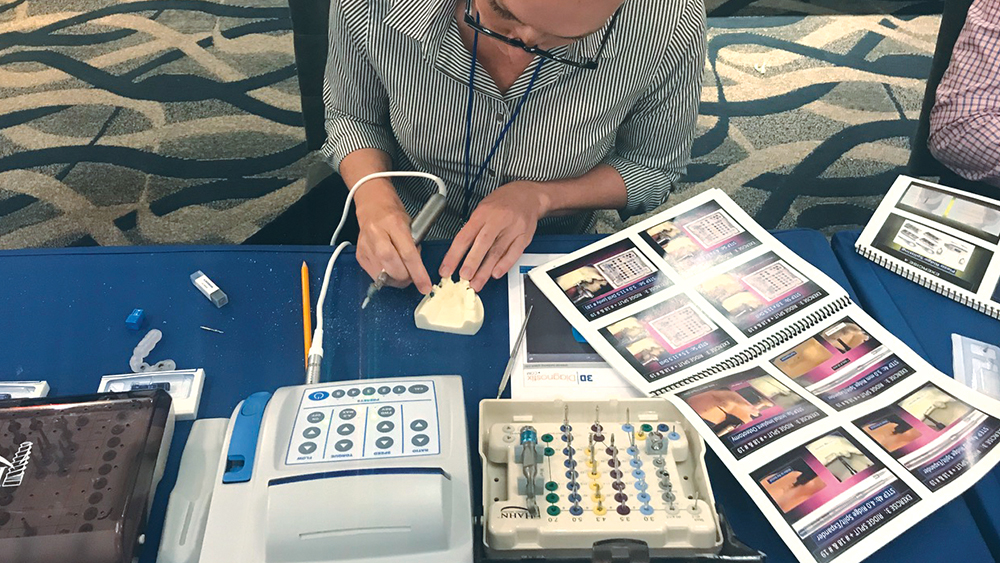 The Hahn™ Tapered Implant System (Glidewell Direct; Irvine, Calif.) is utilized exclusively for all Misch Institute courses. The implant thread design features an excellent cutting edge that provides predictable implant insertion, and the surgical kit supports a simplified surgical protocol.
RR: First, our most important member of the Misch family is Heidi Cartagena. Heidi started at the Misch Institute at the same time as I did, which was over 30 years ago, and has been the administrative director from the beginning. She is the glue that holds everything together and is directly responsible for the success of the institute over the years. As for the faculty, Dr. Misch expressed his pride in the fact that it is more difficult to become a faculty member at the Misch Institute than a professor at a major university. The institute faculty consists of approximately 15 members, which include general dentists and multiple members of every specialty. Each faculty member is hand-selected and brings a unique quality to the Misch Institute.
CM: Who is the typical course attendee?
RR: Most attendees of the Misch Institute today are general dentists looking for comprehensive education in surgical or prosthetic implantology. The Misch Institute is popular because of our teaching philosophy of educating doctors in procedures that offer high success rates, minimal complications, and profitability. This year, enrollments are up approximately 25 percent from previous years, and many of the courses are sold out.
CM: You've structured your courses to meet the demands of busy dentists, correct?
RR: Yes, we've designed our courses to be taken in any order, during any available session, to help dentists fit in continuing education along with managing their business and caring for patients. Our courses qualify for AGD Program Approval for Continuing Education (PACE) and ADA Continuing Education Recognition Program (CERP) credits, helping our participants meet their annual educational requirements while augmenting their skills and knowledge. Because of our affiliation with the International Congress of Oral Implantology (ICOI), Misch fellows, or alumni who have completed all surgical sessions and meet additional requirements, have a path toward diplomate status with the ICOI.
MISCH INTERNATIONAL IMPLANT INSTITUTE PROGRAMS
SURGICAL PROGRAM
Session 1: Patient Evaluation, Treatment Planning and Implant Placement into Abundant Bone
Session 2: Treatment of the Edentulous Arch
Session 3: Implant Placement and Bone Augmentation into Compromised Sites
Session 4: Treatment of the Posterior Maxilla: Osteotome and Lateral Wall Technique
Session 5: Immediate Placement and Loading, Soft-Tissue Considerations
PROSTHETICS PROGRAM
Session 1: Patient Evaluation, Treatment Planning for the Prosthetic Patient
Session 2 & 3: Fixed and Removable Prosthetics in Oral Implantology
SUPPLEMENTAL COURSES
Complications: Dental Implant Complications
Live-Surgery Hands-On: Dental Implant Surgery and Prosthetic Program
CBCT Boot Camp: The Use of CBCT in Oral Implantology
Each surgical, prosthetic and supplemental course has extensive hands-on lab sessions.
CM: What do you see in the future?
RR: I believe the outlook for the Misch Institute and implant education is excellent. Recent graduates of dental schools will need to obtain training in oral implantology. I believe the demand for dental implants will only increase; therefore, more general dentists will become active in the surgical placement of implants. Studies show that 80–90 percent of general dentists worldwide place implants; however, only 10–15 percent in North America are involved in the surgical phase. A significant trend I am seeing is that more and more general dentists are getting involved with implants; however, very few have formal training. Therefore, because our curriculum is tailored to the general dentist and is the most comprehensive in the industry, the Misch Institute will remain at the forefront of dental implant education.
CM: What final thoughts about the Misch Institute do you think Chairside readers should know?
RR: Our goal is for all attendees to practice at the highest level and for implantology to become a successful, fun and profitable part of their daily practice. My favorite saying is: "What is the difference between a good implantologist and a great implantologist? The answer is that a good implantologist is very good at cutting; a great implantologist knows when not to cut." Therefore, at the Misch Institute, we train our doctors to be successful and give them the knowledge that is needed to understand when it is not advisable to proceed with a procedure.
CM: Thank you for taking us inside the Misch Institute.
RR: Thanks for the opportunity.