Regulatory Affairs & Quality Assurance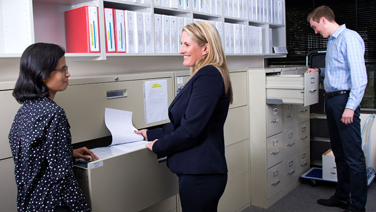 Glidewell proudly produces all of its dental products in-house and has more exciting products on the way. But bringing medical products and devices to market is a very complex process. Our Regulatory Affairs department works to make sure the company's continued expansion in the medical device market goes as smoothly as possible. This crucial department ensures that the company operates according to the established quality system to provide products that meet customer requirements and maintain compliance with regulatory agencies in accordance with state, federal and international laws. Our Regulatory Affairs Specialists handle various RA duties, including preparing product submissions, creating documentation and evaluating design changes for effects on regulatory filings. They are experienced working with FDA (510k) and international (CE, CMCDS) submissions, ISO 13485 standards, CE marking, standard operating procedures (SOPs), U.S. Medical Device Reporting (MDR) preparation, technical reports and certifications from regulatory agencies, and audit plans and reports. Our Quality Assurance Specialists are responsible for facilitating continuous quality improvements in compliance with the company's quality systems. They handle a variety of good manufacturing practice (GMP) documentations, including complaint files, complaint processing systems, investigations and closures, corrective actions and preventive actions (CAPA), and product investigations. Strong analytical decision-making and problem-solving skills are highly valued in this busy, growing department.
Join us Today! We're Hiring!