The Purpose and Power of Scripting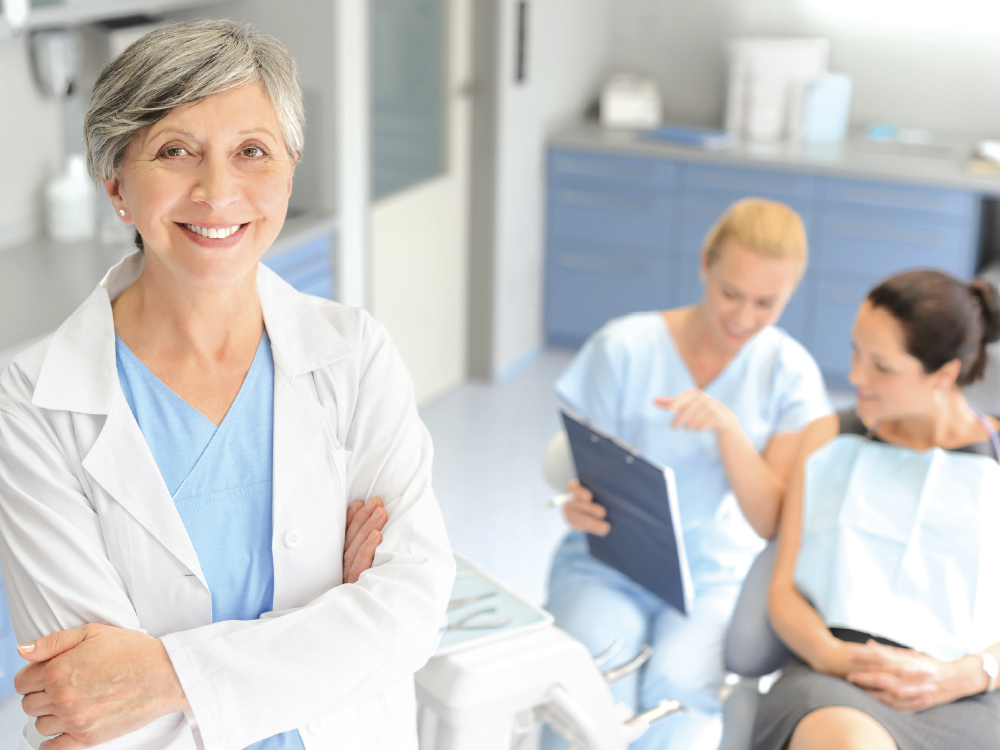 Scripting for the dental team is not a new concept — in fact, it's been around for quite a while. In most cases, a script, developed with care and expertise, is more effective than the natural communication of a dental team member. There is no criticism or judgment in this line of thought. In fact, communications experts agree that a prepared script, delivered in a natural tone, would advance the communication skills of any individual, ranging from a dental team member to a corporate CEO.
In Levin Group's observation over 36 years, less than 5% of practices regularly and consistently use scripts. Because scripting makes so many things in the practice go more smoothly, I have often asked myself why practices find it so difficult to implement and maintain the usage of scripts. I have observed a multitude of benefits that occur when a scripting system is fully implemented in a dental practice:
Scripting immediately improves the communication skill level of the front desk staff. This saves time, improves efficiency and increases the likelihood that patients will understand the messages they are hearing.
Scripting enhances the capability of any team member immediately. It is an essential part of the training that will build a team that sounds knowledgeable and professional.
Scripting creates a positive influence for patient cooperation. Patients are much more likely to agree to an option or request, ranging from scheduling an appointment to accepting treatment, if they feel positive about what has been communicated.
Scripting increases practice production. Whether it is for scheduling an overdue patient, convincing a last-minute cancellation to keep an appointment, converting a no-show patient into one who keeps appointments, or enabling a patient to accept treatment, scripting can have a major impact on total practice production. Levin Group estimates that the full and proper implementation of scripting can enhance practice production by 8%–10%.
Customer satisfaction scores will improve. Levin Group has studied numerous practices and identified that practices that consistently use well-designed scripting score higher for customer service.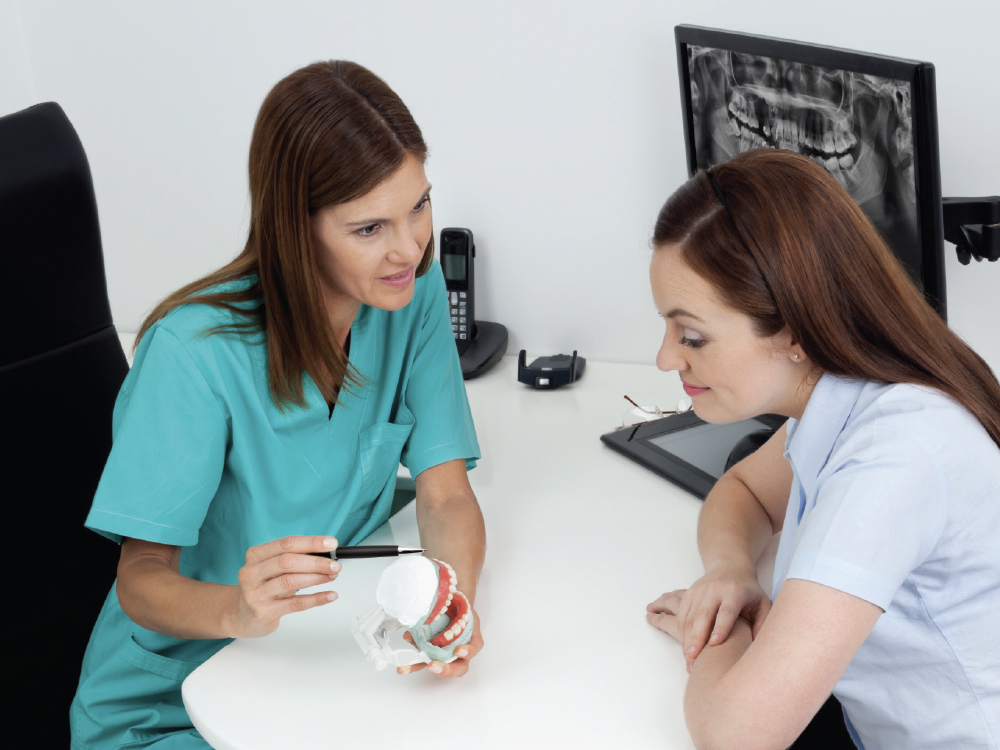 According to Levin Group, the full and proper implementation of scripting can enhance practice production by 8%–10%.
Understanding how to build a script is a fundamental necessity. The following recommendations will allow any practice to build excellent scripting that can be used immediately. And for additional information and examples, don't miss the webinar opportunity described at the end of this article to learn more and train your team!
Identify the message. A script has a purpose, and that purpose is communicated through a clear message. Start by writing down the exact message that you want to communicate. Is it to schedule an appointment? Keep an appointment? Accept recommended treatment? Refer other patients? Write a review? Make sure the intended message is clearly understandable before starting to write a script.
Always stay positive. Keep all the scripting positive. Patients are attracted to offices with a positive environment. If the scripting comes across as positive, the patient will be more cooperative and more open to considering what has been requested or recommended, and they will develop a better feeling about the practice as well as the person delivering the script. It will also enhance their perception of customer service.
Use power words. Power words are words that create energy, and this is critical because energy creates trust — and trust creates patient cooperation and case acceptance. As the old business school axiom states, "People buy from people they trust."
Power words are critical in scripting. They create energy, and energy creates trust. Examples include:
"Great"
"Wonderful"
"Terrific"
"Fantastic"
"Unbelievable"
"Excellent"
"Delighted"
"Love"
Sample: "Mrs. Jones, you are going to love your new veneers. You will look younger and people will be telling you how beautiful your teeth are!"
Include benefit statements. A benefit statement informs the other person of what they will get if they follow through with the recommendation in the script. Examples include coming for a morning appointment so that the dentist can give undivided attention to the patient. It could be accepting treatment to avoid more complex, painful and expensive treatment later. Or it could be selecting a certain payment option to make financing easier, more convenient and more affordable. Benefit statements focus on what is in it for the patient
Always display a customer service orientation. When writing scripts, keep customer service in mind. People don't like to be told what to do or ordered to do things. The best approach is to create a friendly script that makes the patient feel that the practice has their best interest in mind. Consider language such as the following:
"We want all our patients to be happy."
"We want to make sure you receive the highest level of care."
"You have made a terrific decision that will benefit you for the rest of your life."
"Dental implants are the finest way to improve your quality of life."
"We will create a beautiful smile for you."
"We can always find a way to help our patients afford treatment"
These types of statements create a customer service-oriented environment — one that patients will appreciate and have a strong desire to be a part of.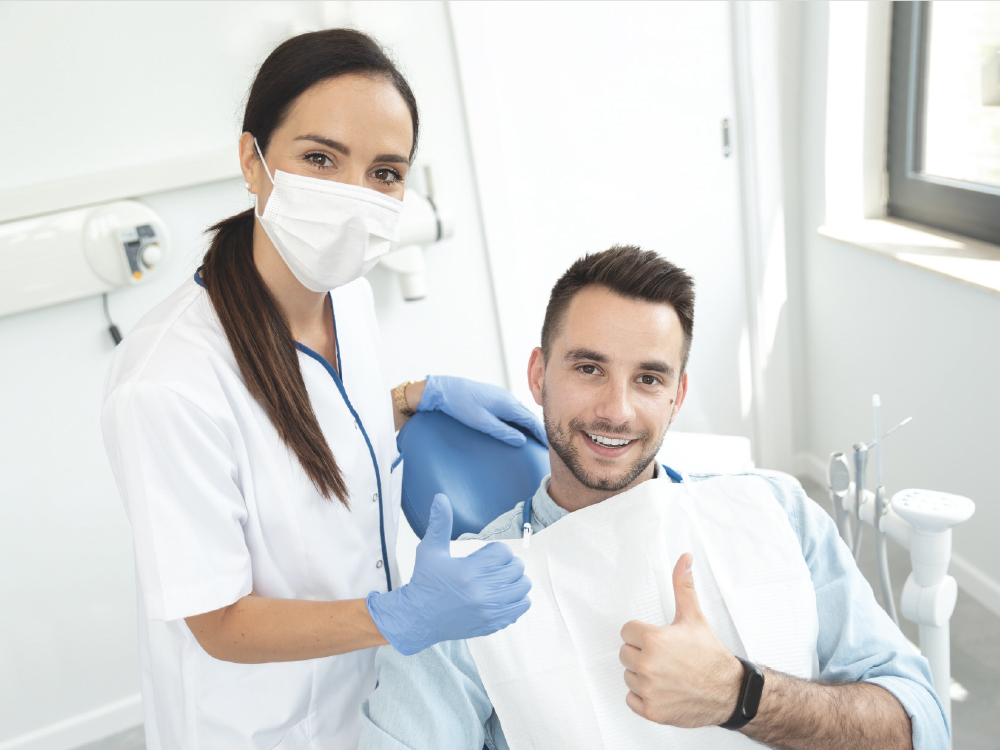 When building a practice script, make sure to recognize, appreciate and compliment your patients.
Build value with every script. Patients have many different desires, but they all have a desire to receive value. Almost everyone does. When building a script, communicate value with it. For example, if you were explaining to a patient why one type of treatment is better than another, emphasize the benefits and communicate the value.
"Mrs. Jones, if you go with the first option it will last longer, be more comfortable and save you greater expense in the future."
This is a benefit statement, but it also clearly communicates value. Another example is to highlight the reasons why the recommendation is best.
"Mrs. Jones, you could go with the second option, but you may find some level of inconvenience or discomfort with that option."
Communicating value doesn't have to be complicated. In many cases, it boils down to affordability, durability and happiness. Read every script you write to determine if it truly communicates a sense of value.
Recognize, appreciate and compliment your patients. In most scripts, it is a wonderful idea to recognize patients as important. Show your appreciation and compliment them as often as possible. This is simply human psychology and human nature. Everyone wants to feel special and important. When scripting incorporates these factors, it goes a long way toward creating cooperative, open-minded and satisfied patients.
Scripting is one of the most powerful ways to improve practice performance. The simple implementation of scripting all routine conversations has the capacity to increase practice production by 8%–10%. This is possible due to the enhanced ability of the team to communicate clearly with patients, offer an influential message and gain patient cooperation. Scripting should be considered for every activity, ranging from the first new patient phone call to all the normal and routine conversations that take place in the practice. It should be implemented with a particular focus on case presentation, where patients have a choice to make. An excellent script will communicate value, energy, motivation and rationale to follow through with treatment. Practices that implement scripts perform better.
In this webinar, I interview Angela Pickett, vice president of consulting for Levin Group. The webinar focuses exclusively on the techniques for writing scripts and includes an entire script and role-play for the new patient phone call. Pickett and I break down scripting into its component parts. This is an excellent training webinar for both doctors and front desk teams interested in learning more about the power and purpose of scripting. For more, visit levingroup.com/webinar-new-patient-phone-call