Education Spotlight: Finding Strength in Community and Education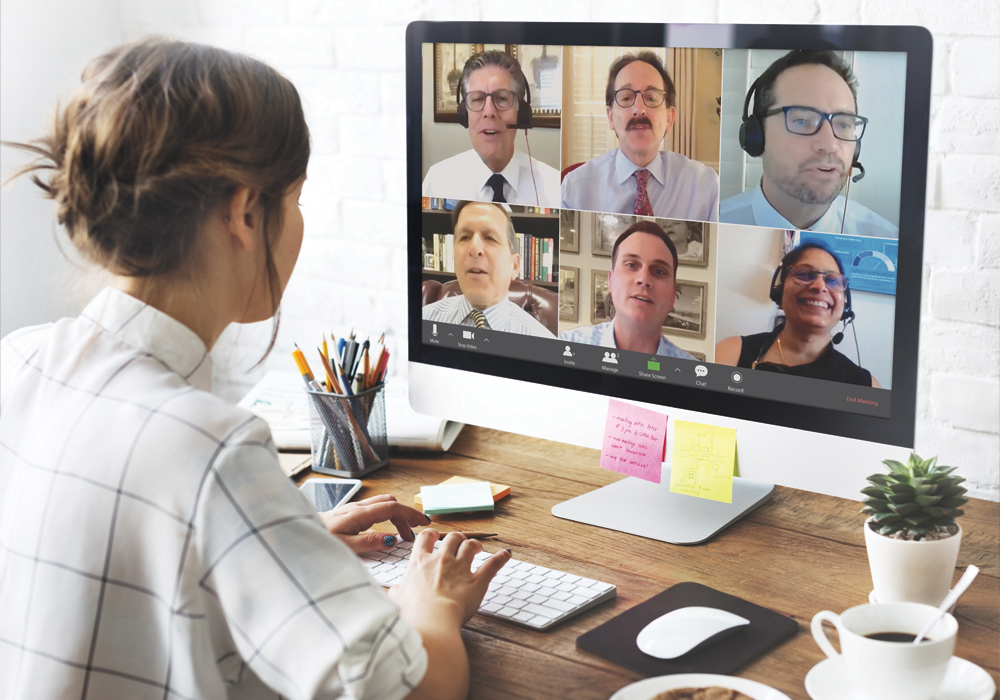 n mid-March, dental offices started closing down. Beleaguered by the COVID-19 threat, CDC regulations and state mandates, as well as a lack of coherent information to guide their response, most dentists had shuttered their offices, opening only for emergencies. As proprietors of small businesses, dentists faced unprecedented financial hardships, and were forced to furlough employees and look for ways to rescue their dental practices.
As a leader in dental continuing education for over 30 years, Dr. Neil Park thought he could help. The vice president of clinical affairs for Glidewell had overseen hundreds of successful live courses and symposia, as well as Chairside® magazine. He began having phone conversations with dentists across the U.S. to determine their greatest needs and to design a program that would respond to those requests.
The first priority was to assemble a Business Advisory Panel, a group of experts in legal matters, accounting, banking and practice management.

DAVID HOCHBERG, DDS
Dr. David Hochberg operates a general practice in Atlanta that has provided restorative, implant and cosmetic dentistry services for more than 30 years. He has lectured nationally and is the immediate past president of the American Academy of Implant Dentistry.
ROGER LEVIN, DDS
Dr. Roger Levin is the CEO of Levin Group, Inc., a top consulting firm that has advised more than 30,000 dental practices. As a leading authority on dental practice success, he has written more than 4,000 articles on dental practice management and marketing.
NEIL I. PARK, DMD
Dr. Neil Park is vice president of clinical affairs at Glidewell, which he joined in 2016. He oversees clinical research & development, as well as training and education programs in implant, restorative and esthetic dentistry. He also is editor-in-chief of Chairside magazine.
GARY PRITCHARD, J.D.
Gary Pritchard received his law degree from Loyola University New Orleans College of Law, and went on to serve as general counsel for Clayton Homes, Inc., a Berkshire Hathaway company, and a Fortune 500 company. He is an in-house labor counselor for Glidewell.
BRAD MCKEIVER, CPA, MBA
Brad McKeiver is partner-in-charge of Aprio's National Dental Industry Practice, an accounting solutions group. He arms dentists with real-time financial data and has helped numerous practitioners make informed business decisions to drive increased profitability.
These advisers were responsible for providing the latest information on crisis response. Federal legislation had funded a flurry of loan and stimulus proposals, as well as legal mandates and obligations, and clarification was needed on the frequent changes in these programs. Young dentists, burdened with student loans, needed to understand their repayment options. And all dentists needed to understand how to manage their teams and apply communication strategies to minimize the damage to their practices and maximize their recovery.
In order to provide easy access to thousands of participants, a webinar format was selected. And, because of the constant updates to coronavirus-related regulations, Dr. Park decided a daily schedule was necessary. The result was the Special COVID-19 Crisis Webinar Series, a daily program that provided practitioners with two types of essential content.
First, the Business Advisory Panel would share daily updates on the financial and practice challenges that dentists faced. These experts would provide information released only hours earlier, equipping dentists to make well-founded decisions.
Secondly, clinical experts would present practical lectures that would enable the delivery of a wide variety of clinical solutions in an efficient, high-quality setting. This component of the webinar series was designed to help dentists make the most of their forced inactivity. Dr. Park saw a need — as well as an opportunity — for dentists to upgrade their clinical skills during this time.
Practices would need new revenue streams during the recovery period, and adding clinical instruction to the daily webinar could help secure that new income. His hope was that, by learning from some of the most successful clinicians in the world, dentists would reopen their practices better able to provide productive treatment, from dental sleep medicine, to esthetic dentistry, to the surgical and restorative aspects of implant dentistry.
The Special COVID-19 Crisis Webinar Series began on March 25 and was an immediate success. From the first webinar until the final daily episode, more than 8,000 dentists attended these programs, with total enrollment of over 40,000.
Glidewell's seminars are the highlight of my day! The information presented is terrific, and I have not missed one in four weeks! … Bravo to you and the entire team, and Jim Glidewell for this special gift. Hearing Gary and Brad talk on the law/accounting issues is especially appreciated. Thank you so VERY MUCH!
– Frank A. Berman, DDS
The Business Advisory Panel, featuring Dr. Roger Levin, Dr. David Hochberg, Dr. Park, Gary Pritchard and Brad McKeiver as core members, answered hundreds of questions from attendees. With friendly banter among the panelists and Dr. Park as moderator, the webinar series became a touchstone for dentists who found themselves with unexpected free time in the midst of the pandemic.
On May 6, as dentists in many parts of the country headed back to begin the difficult process of reopening their practices, the special webinar series concluded. But the job is not yet complete.
To continue to help dentists regain their pre-COVID–19 success, Dr. Park and his team have launched the Glidewell Online Study Club. The study club's offerings include a weekly webinar that maintains the same familiar format, with opening updates from the Business Advisory Panel, followed by a practical, useful lecture from a clinical expert.
The Glidewell Online Study Club, with free membership and free programming, is open to all dentists, and features a number of benefits: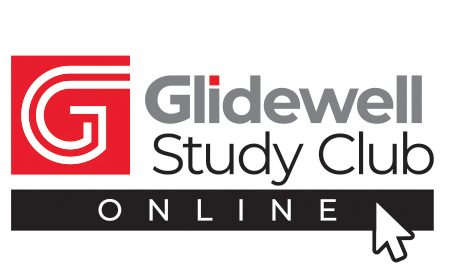 Dr. Park and his team at Glidewell are committed to continuing to support dentists through the challenges of the pandemic, and into the future. Their goal is to create an online community where experts provide valuable business and clinical advice, and members can ask questions and contribute their own experiences as the entire profession moves forward. To join the Glidewell Online Study Club, click here.