Publisher's Letter: Relentless Improvement: The Key to Overcoming Crisis
Life can be … unpredictable.
We welcomed 2020 at Glidewell with a celebration of our 50th anniversary. Reflecting on a half-century of continuous growth and development in the service of dentists like you. Working together to make it easier for patients to receive quality dentistry, and for practices to thrive.
With our forward momentum and the many exciting innovations poised to kick-start our next half-century of service, it felt like dentistry had never been stronger.
Then the coronavirus struck.
Suddenly, dentistry ground to a halt.
But dentists are a resilient lot. Accustomed to challenges. To nervous patients and stringent infection control procedures. With extra precautions, some improvisation, and that do-it-yourself spirit, many of you are already blazing your own trail to the new "normal," working harder than ever to make sure your patients' critical needs are met.
At Glidewell, we're committed to the same. Over 50 years, I've seen good times and bad. I've found the trick to weathering both is to focus on your guiding purpose, or "true north." Ours is to enhance the quality and reduce the cost of the materials and techniques available to clinicians. To constantly make dentistry faster, better and less expensive — at all times.
During this last decade of relentless growth, we've been diligently preparing the next wave of clinical and laboratory advancements. In doing so, we find ourselves uniquely suited to serving your current and future needs with:
Our solutions go well beyond those of the traditional laboratory. Because we believe the tools available to dentists tomorrow should be better than those available today. So that clinicians are working not just harder, but also smarter.
To be better prepared for the unexpected, as we are now.
Life can be unpredictable, but dentistry doesn't have to be. May your road to recovery be swift and certain.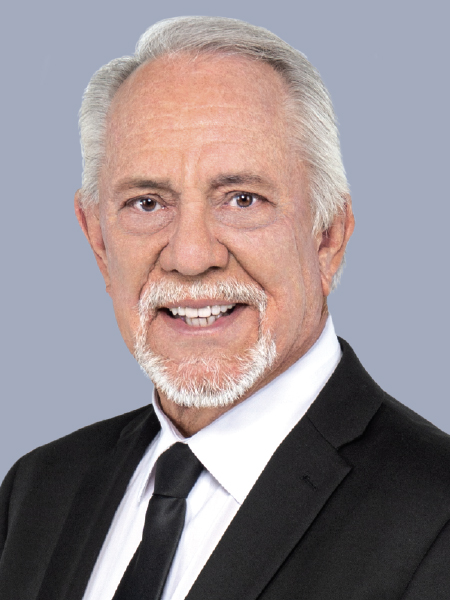 Jim Glidewell, CDT
President and CEO, Glidewell