One-on-One with Dr. Michael DiTolla: Interview of Dr. Michael Miller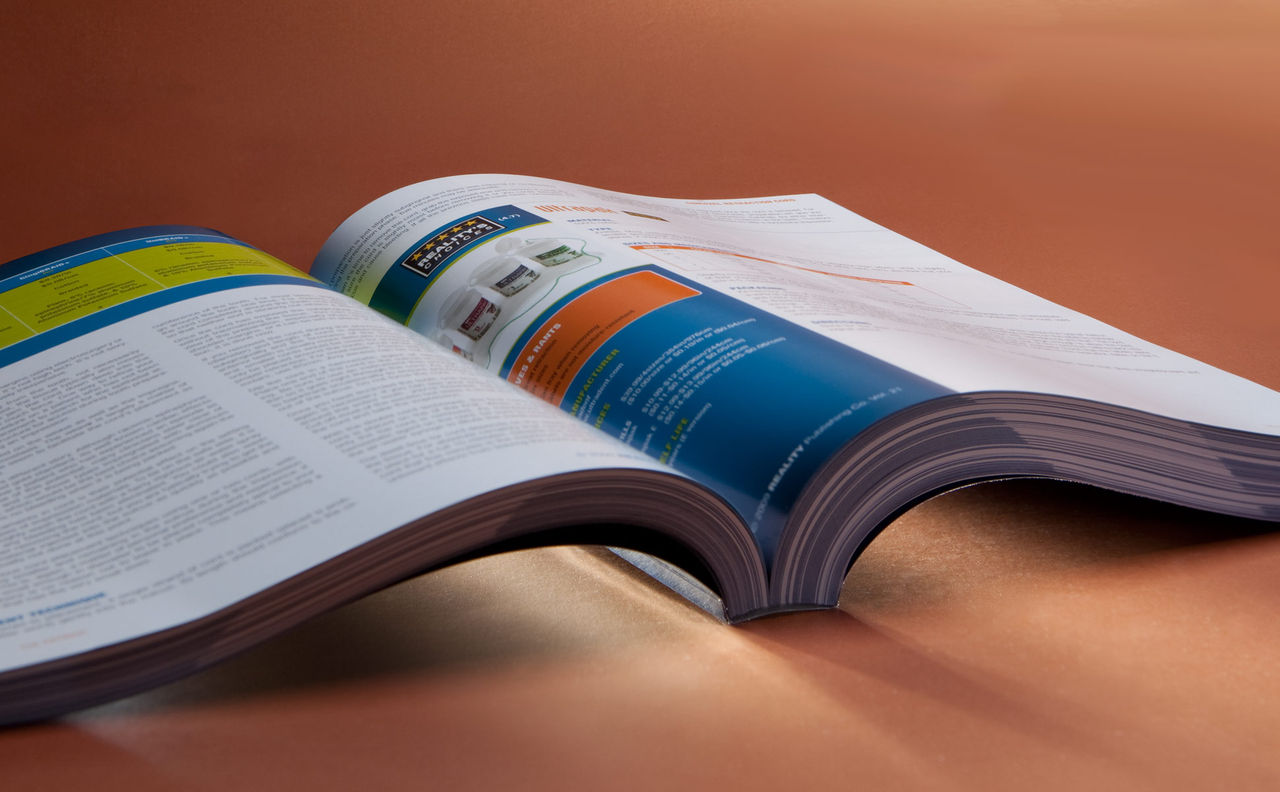 I was pretty happy when I heard that REALITY was going to publish a book again this year. REALITY offers objective online product reviews for dentists. As much as I read online, there are select publications where I still enjoy the printed version better, mainly those with high-quality photography or where it's fun to jump around the book. REALITY fits the bill for me on both of those notes. The candid nature of the Rants & Raves section of the book is proof that cofounder, president and editor-in-chief Dr. Michael Miller does not bow to any manufacturers — he simply tells it like it is. Enjoy this latest installment with Dr. Miller.
Dr. Michael DiTolla: Let me start by welcoming you back. I don't know how many times we'll end up interviewing you for Chairside®, but I always find you and your publications to be an enormous source of practical information for practicing esthetic dentistry, or any type of dentistry. It's always nice to check back in with you and see what's going on. The first thing I'd like to say is that I have the 2009 REALITY book sitting in front of me right now, and it is really great to see this in book form. You know, I'm 44 years old, I still read a newspaper, but I don't want to read REALITY on my Amazon Kindle™ reader just yet. There's still something substantial about having an actual book. Tell our readers why you decided to publish REALITY in book form again.
Dr. Michael Miller: Well, thanks again for the opportunity to appear in Chairside magazine. I know it's widely read, and I appreciate having the chance to tell you a little bit about our new book and why we decided to publish it again.
Back in 2006, we stopped publishing the annual edition of REALITY with the thought that the strong trend in publishing, whether it's dental or otherwise, was to minimize print and maximize online content. The reasons for this are pretty obvious. Print is expensive. Paper is expensive. Printing is time consuming. It's very labor intensive. And shipping is expensive, especially internationally. It was our thought that because the entire publishing world was moving online — except for novels, and I know with Kindle and other types of electronic book devices you can even read novels and other fun stuff — but for business-to-business communication, we thought that putting all of our information on a database that anyone could access from anywhere in the world would be the way to go. However, over the years we received many notices from our members that they missed the book. They still wanted to open it up and smell and touch the pages. Obviously we want to get our information out, no matter how people get it. We're willing to do whatever they want. The people spoke and we responded. It took us a while to do it because we felt like we needed to give the online presence a fair chance. And we still are dedicated to keeping the online database as our primary vehicle for information, since there's more information there than we're able to put in the book — just for dollars and cents reasons. If we make REALITY as big as we used to, we would have to charge double what we charge today because of the cost of paper and everything else that goes into putting together a book. The database will still be in place, but there was definitely a voice out there telling us the book was necessary. So, we went back into the book business.
MD: Well, I think it's a great idea. I love having this copy in front of me and being able to grab 40 or 50 pages and flip to another section. I do a lot of stuff online, but I think it is more the interface that needs to change before a book like REALITY will feel as comfortable online as it does in your hand. Being able to hold this book and turn the pages is still more meaningful to me than reading it digitally, because of how quick you can jump around.
It's impressive how in-depth you review each product. From fluorescence to the runniness of flowable composites, you think of pretty much everything to test. What I like specifically about how you review products is that you have something negative to say about everything. On one hand it makes me think you're a curmudgeon; but on the other hand, I like that for even the best products you're able to find one or two little things that need improvement. To me, it gives it an aura of credibility. You're not so in love with a product that you're not going to look at it with a somewhat critical eye.
MM: Obviously, there is no one perfect product, where everything about it is great. There's no perfect product period. So, I think it's very important — and this is my philosophy anytime I give anyone advice — to let dentists know what's good about a product and what's not so good about a product. And then it's up to each individual dentist to decide whether the pros outweigh the cons for his or her practice. There may be some aspects, like you mentioned fluorescence. Well, the testing of fluorescence of dental materials is something we pioneered a number of years ago, testing them live in a real human being. That is the only way you can really test fluorescence. Prior to our doing that, fluorescence was tested on the benchtop with little discs or using extracted teeth. But extracted teeth do not fluoresce like vital teeth in someone's mouth.
MD: So, let me ask you this: When you go to test the fluorescence of a composite, you actually take a staff member and you'll take whatever composite it is and then cover the entire facial (without etching of course) of tooth #8 or 9 and then take him in and do the fluorescence test?
MM: The way we do this is not a secret. We publish how we do all of our tests. We're not into the secrecy deal. And anyone who wants to come by, whether a manufacturer or a visitor in the city, is always welcome. We just ask they call to make an appointment. But the point is that with fluorescence, we make 1 mm thick veneers out of whatever product we're testing, whether it's ceramic or composite. Even if it's not meant for veneers, we still make a veneer out of it because it's the only calibrated way of doing this. So we make these veneers, they're exactly 1 mm thick, and we place them in a live model's mouth, usually on one central incisor. And we assess the fluorescence compared to the rest of the model's teeth, which are unrestored natural teeth. We look at them in a specially built black light box, which we built ourselves because there wasn't anything on the market that you could buy like this. And at that point, we just look in there and see how it fluoresces compared to natural teeth.
MD: I'm really grateful you do that. I think most dentists probably remember the first time a patient came back to them and said, "I went dancing at a club with a friend of mine, and my teeth looked black." Or "My teeth looked white." Or "My teeth looked purple." To have a patient come back and say that after you've just placed ceramic veneers is pretty terrifying because it's not something that ever occurs to the average dentist. It's certainly not taught in dental school.
The genesis of many of these tests is based on what I have experienced as a clinician for 33 years, finding out about my own patients and then getting emails and postings on the REALITY website from all of our members.
MM: Yeah, absolutely. The genesis of many of these tests is based on what I have experienced as a clinician for 33 years, finding out about my own patients and then getting emails and postings on the REALITY website from all of our members. In terms of fluorescence, if a doc has a patient population where the patients don't care about fluorescence, then whether the material fluoresces or not should not play a part in the selection of a specific material. On the other hand, if a doc is practicing in one of the media centers — like L.A., where you are, or New York, for instance — where a significant number of patients are in front of the camera and exposed to different lighting conditions, then the fluorescence of a product is a major aspect, as you just alluded to. So, when we talk about the pros and cons or the rants and raves of a product, it's because we feel the need to point them out, even though not all of them will apply to every practice.
MD: The last time we spoke I asked about what was exciting in dentistry, and you actually brought up ergonomics and loupes. I love loupes and have been wearing them for years. It got me thinking that there are companies out there selling clinical microscopes that can be mounted above the chairs and offer even more magnification than loupes. What are your thoughts on microscopes? Have you had the opportunity to practice with them?
MM: There are several categories of products for which manufacturers believe it is unnecessary to provide us with an instrument for evaluation. Clinical microscopes is one of those categories.
A product like a microscope, my feeling is the manufacturers are just concerned that our evaluation will not come out in their favor. They are hesitant to give us the item because they know the minute they do, they have no control over the evaluation. It is what it is.
More than likely, the reason for this — at least what I've been able to glean in talking to manufacturers — is that items like this are relatively expensive. While they've certainly been marketed to endodontists, oral surgeons and periodontists, they have not been heavily marketed to the general dentist. By the way, we don't buy these products. To buy everything we evaluate is totally out of our budget, so we do depend on manufacturers to provide us evaluation samples. A product like a microscope, my feeling is the manufacturers are just concerned that our evaluation will not come out in their favor. They are hesitant to give us the item because they know the minute they do, they have no control over the evaluation. It is what it is. One thing about microscopes is that even though on the surface it looks like a great idea — and as you just said, I'm a big fan of all kind of ergonomic aids for dentists, especially for my age group — microscopes, from what I've been able to glean from folks who use them, may not be applicable to doctors practicing general dentistry, family dentistry. And that's another reason that none of these companies have allowed us to evaluate them. Due to these reasons, we have not yet seen a microscope.
MD: That makes sense. Let me run a newer idea by you, something that is certainly new to us at the laboratory. This actually started about a year and a half ago during a discussion with one of the REALITY editorial team members, Dr. David Baird. We spoke to him at the time about unbreakable all-ceramic crowns, and he mentioned how he'd been restoring some cases with full-contour zirconia crowns. Essentially the zirconia understructure that's under a restoration (i.e., Lava™ [3M™ ESPE™; St. Paul, Minn.]), no porcelain is stacked on it; it's just a full-contour zirconia crown. And at the Chicago meeting, Dr. Baird sent us over to the Zirkonzahn booth to talk to those folks. We went over there and we were pretty impressed by what we saw. We liked the idea of an unbreakable all-ceramic. Number one on my dental wish list has always been a cast gold material that comes in a shade A2. And of course, that's never quite been available. So Dr. Baird mentioned this and talked about patients of his who had broken all-ceramic crowns and PFM crowns, and how he was now restoring some teeth with these all-zirconia crowns. He sent us some examples and we found this very interesting.
We have since started to make and place these full-contour zirconia crowns, which we are calling BruxZir® Solid Zirconia, in employees' mouths here at the lab. We recently made BruxZir crowns and bridges available to dentists as well. In fact, we tell dentists that we see BruxZir as an alternative to placing cast gold in a patient who simply won't accept it, or the dentist wants to place a metal occlusal and the patient won't accept it. What we've been led to believe from Dr. Baird and Dr. John Sorenson is that the wear of opposing teeth is not so much related to how hard the material is as opposed to how smooth it is. And I've been impressed with how smooth you can actually polish full-contour zirconia. Esthetically, you're not going to mistake this for IPS e.max® (Ivoclar Vivadent; Amherst, N.Y.) or IPS Empress® (Ivoclar Vivadent) — clearly it does not have the translucence of enamel and doesn't necessarily look like a natural tooth. But neither does cast gold. This is a new area for us and it looks somewhat promising. I don't know if you've had the chance to do any restorations like this, but what might your feelings be on a concept like BruxZir?
MM: I did receive something just the other day from Glidewell on these full-contour BruxZir all-zirconia crowns, and my kneejerk reaction was, "Wow, what a great idea!" Because obviously, like you just said, on that lower second molar in a patient who doesn't have much space and you can't reduce, you can't get much clearance in that area. In the old days, most of us would tell the patient, "Well, we need to do gold back there because there's not enough room for ceramic, you're probably going to get the nutcracker effect, who knows how long it's going to last," so on and so forth. I think it is a great idea. The zirconia crowns that I've done, mainly Lava, have been tremendously successful in terms of strength, although we have had maybe one or two of the veneering porcelains chip off in certain circumstances. Especially in bruxers, regardless of whether they're wearing their nightguards or not.
It doesn't surprise me that Dr. David Baird would come up with this type of innovative solution. Even though he doesn't get the amount of press as some of the other ceramic-type gurus around the world, Dr. Baird is a tremendous dentist and thinker and laboratory technician. He was way out on the bleeding edge of bonded porcelain before many of us were out of diapers, so it doesn't surprise me that he would have that idea. Quite frankly, I'm really excited that you guys have come out with this. After I saw that BruxZir ad I went through my patient base, thinking about all the patients I could have done that on, had I thought of it. So, I think innovative solutions with ceramics, especially with something like zirconia, obviously you're not going to get the depth of color. Not unlike a monochromatic CEREC® (Sirona Dental Systems; Charlotte, N.C.) type crown, which you can't expect to look as good as a really nice crown made in the lab. But as long as the patient understands the old "inform before you perform" issue and understands both the pros and cons (here we go again with the raves and rants), then I think that solutions like this are great. And I applaud you guys for doing it.
MD: Well, thank you. Again, we're just following an idea that Dr. Baird started. He's restoring entire mouths, he's putting a small layer of veneering porcelain on anterior teeth, but he's pushing the envelope even farther than we're willing to do now. At Glidewell, we envision a patient study model where you tell the patient: "We don't have enough interocclusal space here to do a typical crown. Here are your three choices." And you show them a PFM with metal occlusal, a cast gold crown, and a full-contour BruxZir Solid Zirconia crown to kind of point out the zirconia and that it's a good crown for bruxers. Let the patient decide between these three. Even though, like I said, it doesn't look as good as other traditional all-ceramics, in the patient's mind it probably looks better than cast gold or a PFM with a silver or gold metal occlusal on it. So thank you for those kinds words; we certainly appreciate that.
Another product that I love and I know you've reviewed, but we've never talked about, is electric handpieces. I don't think I could go back to using an air turbine after using an electric handpiece for the last seven or eight years. The reason I converted is because I thought that I could prep faster, but my biggest reason for liking them now is the ability to turn the handpiece way down. Turn the speed down and the water off and be able to finish a margin. Once I started working here in the laboratory and the technicians were staring at my preps, I took it a lot more personally that, "Wow, I did not give them a very good margin." The ability to put in a fine grit diamond, turn the speed down to 6,000 rpms, turn the water off and with light pressure dial in a perfect margin is fantastic. The other thing I never realized about electric handpieces is that they make me a lot more efficient in polishing ceramics intraorally after I might adjust the occlusion, compared to with an air turbine. We actually reprinted one of your articles in Chairside about that — can we even really polish ceramic materials intraorally? That's a great question, but I know I can do a much better job with an electric handpiece than I can with a traditional one. I just would not want to go back and practice without them. How do you personally feel about electric handpieces?
It is a fact that women dentists are smaller and don't typically have the musculature of male dentists. Holding a heavier handpiece can be a real issue.
MM: We've seen a lot of electric handpieces here, and I personally have used probably close to a dozen models over the years. There are only two issues with electric handpieces: the weight and the cost. Everybody today needs to talk about cost. You cannot just say, "Well, you know, you're going to make more than that." I've never really understood that concept. When you buy something you need to be able to justify its cost on a day-in, day-out basis. With an electric handpiece, the costs are still higher than they are with a regular air turbine. Being 60 years old and starting to suffer some musculoskeletal type issues, especially a little bit with my hand, holding an electric handpiece — which typically weighs double or even triple what an air turbine weighs — can get a little bit tiring and even aggravate some of these musculoskeletal issues. So, at 44 years old, you're not in that category yet. But for older dentists or even female dentists out there — and I'll probably have some folks criticize me for this statement — but they probably don't have the hand strength required. It is a fact that women dentists are smaller and don't typically have the musculature of male dentists. Holding a heavier handpiece can be a real issue. So, I think that there are some electric handpieces that are lighter, but there is no electric handpiece lighter than an air turbine handpiece. To me, that is the biggest downside. On the other hand, the issue you brought up about being able to turn down electric handpieces, calibrating the speed, is a tremendous advantage. And from a polishing perspective, you'll be interested to know that if you read the directions from manufacturers of polishing instruments (including polishing discs, which I use a ton of), some of the optimal speeds are around 30,000 rpms. If you're using the typical slow-speed air handpiece, it's rare that they will go up that high. To optimize these functions, you really need to use an electric handpiece. Having said that, I do think that there's a safety issue. And certainly if you use a disc with a very sharp edge on it or a rubber-type polisher with diamond particles, or any instrument at a high speed in the mouth, not only is the soft tissue at risk but so is the tooth. Especially with rubber-type instruments, you can build up a lot of heat as you go. If you use any of these instruments at a higher speed and you do turn off the water, there can be some adverse affects to the tooth or soft tissue. So even though electric handpieces have many advantages over air handpieces (just like we've pointed out in REALITY), the individual doctor has to define for him or herself whether the extra weight is going to be an issue. Because when we'd done our speed test — calibrated prepping tests in our laboratory — electric handpieces are really not significantly faster than the better air turbine handpieces. Speed of cutting preps is really not that big of an issue. Neither is the noise factor; a lot of electric handpiece manufacturers advertise that their electric handpieces are much quieter. But when you actually test this in a calibrated way, you find the decibel ratings from an electric handpiece rotating at the same speed as an air turbine is not that much quieter at all.
MD: I've got the KaVo ELECTROtorque (KaVo USA; Lake Zurich, Ill.), and it doesn't seem quieter, per se, but it is less "whiney." It's not the same pitch as the air turbine that has driven generations of people to fear dentistry from hearing that kind of sound. To me it's not a speed thing; it's one of those things I do because it's a quality thing. And in my hands, I can do a better margin on a crown when I turn the speed way down to 5,000 or 6,000 rpms with a diamond in there and turn the water off. That's something I learned from Dr. Bill Strupp, only he did it with an air turbine and I find it a lot easier to do with a high torque electric handpiece. But I'm glad you brought up dentists with the musculoskeletal issues, and maybe even female dentists, because I tend to make electric handpieces a blanket recommendation. I hadn't really taken into account that there might be some groups that do struggle a little bit with the weight of the handpiece when you're holding it day-in and day-out. Just because I don't notice it doesn't mean that other people won't.
MM: The ELECTROtorque is a great handpiece, but it weighs close to 8 ounces. Most air turbines weigh about 3.5 ounces, and some of them weigh as little as 2 ounces. It may not sound like a lot but it is. When you hold them side-by-side it's different. Now, there is the titanium electric handpiece from NSK (NL400 Brushless Electric Handpiece System; Kanuma, Japan), which is sold here in the U.S. by Brasseler USA (Savannah, Ga.). That one is lighter; I believe it's a little less than 6 ounces.
MD: Have you ever held the Cadent iTero™, the digital impression system? That will cause you to cramp, so I get what a heavy instrument feels like. I guess I notice the diameter more than the heaviness, but you're right. I'm kind of in that group where one wouldn't expect necessarily to experience those musculoskeletal issues yet, so I appreciate you bringing this up.
As a mail order lab, one of the things we struggle with is the dentist taking correct shades. We don't do pick-up or delivery, so everybody sends his or her case to us — which used to have a certain stigma associated with it until IPS Empress got big and dentists wanted to use technicians like Matt Roberts, CDT, and Lee Culp, CDT. Unless you were in their hometowns, you had to send things via FedEx. So that helped dissipate the stigma of using a technician that was farther away. And one of the challenges of working with dentists like this is trying to get a correct shade. Because dentists oftentimes determine the shade themselves, and they do not take a photograph with the shade tab in place next to the tooth to give us an idea of how the shade tab really matches the tooth and what the particular characterizations of that tooth are. So a part of my efforts is to try and come up with a better system for dentists who are in Pennsylvania or Texas or wherever, to communicate with us about how those shades should look. I've kind of settled upon dentists taking a digital photograph after using the VITA Easyshade® Compact (Vident; Brea, Calif.) to get the shade of the adjacent tooth. And there are times when it works very well and times it doesn't work as well, when the tooth has already been restored. But I'd like to hear your thoughts on the Easyshade Compact, as well as the best way for a dentist to work with a laboratory in terms of mail order and getting the shade correct.
MM: Over the years we've looked at a lot of these little shade computers; some of them have been real simple and some of them have been very complex. Probably the most accurate one, although pricey, is the ShadeVision (X-Rite; Grand Rapids, Mich.). I haven't really communicated with X-Rite recently on the ShadeVision, so I'm not sure of its overall availability status; we did not include it in our book this year. We did, however, include the Easyshade Compact. We did our first preview article and it is probably the most extensive first preview article that we've done on a product in recent years. Personally, I was really excited about this instrument when I first got it. I took it out and it was small and lightweight, and it just looks cool. I'm big on design; I'm always impressed by great design, no matter what it is — whether it's a dental instrument or a building. So, I really liked the way this thing looked, and when I delved into it I thought that Vident and VITA had really done their homework.
The first case I used it on was in a patient's mouth where I was doing a crown on an upper first premolar, tooth #5. She had an old porcelain veneer that I had done 20 years ago on #6, on the canine right next to it. She also had an old ceramo-metal bridge, which I did not do, from #2 to #4. So this #5 was in between different types of ceramic restorations. In her upper arch she did not have any unrestored natural teeth; they were all restored. On her lower arch she did have a few natural unrestored teeth. So when I used it, we took probably 100 different scans in her mouth with all the different settings on the Easyshade Compact. You can take a setting on a natural tooth, you can use a test setting for a shade guide, and labs can take a setting on a finished restoration and compare it to the shade taken in the mouth. And even though there was some consistency, there was also quite a bit of inconsistency. So, in some instances, VITA is on the right track. They have the retail price down to about $2,300 right now. And whenever you go to a trade show they always have specials, so you may be able to get this particular device for under $2,000. It's not cheap but it's certainly not the ShadeVision, which is a much larger and more complex instrument that, last time we checked, was priced at more than $7,000. Two thousand dollars is better than $7,000, but it's still not cheap. That said, I think this type of instrument is useful in some instances but not in all instances. And that's the real bugaboo: if you're going to spend $2,000 on a device but you can't use it in restored mouths — or at least you can't use it consistently, you still need to take a picture next to a shade guide — then it becomes an issue of whether this is really what you should be doing. I don't have the answer to that. Like I said, every doc needs to read the preview in our book and decide whether it's good enough to serve his or her purposes or whether they are going to wait a little bit longer.
As far as digital photography, I know we also evaluated some new cameras from Nikon and Canon that are being sold by PhotoMed. And one of the digital set-ups that PhotoMed has is this long bracket with two point flashes on it that takes better, more in-depth images of teeth from the facial. It's not good for mirror shots or any type of occlusal shots, but from the facial you get more characterized digital images using this set-up than you can with the typical ring-type flash that's on most digital cameras today.
MD: Another one of my favorite products that I saw you guys covered this year is the Demi™ LED Light Curing System (Kerr; Orange, Calif.), from Demetron®, which is the curing light that I use. I like this curing light a lot because it's cordless, it's easy to use, and the controls are well laid out — not because of the five-second cure. You've been doing dentistry for 33 years, and it's over 20 for me, so we both remember the days when everything was cured 40 to 50 seconds and there was no such thing as over-curing. So I'm not obsessed with the promise of a five-second cure, I just like the light. Do you find that dentists are really looking for this or is this a manufacturer thing, thinking that dentists want to be able to cure everything in five seconds?
MM: The Demi LED Curing Light is a 5-star product. There's no doubt that it's a great product. Ergonomically, this is Kerr's first entrée into the more wand-type design compared to the gun design. For the more mature among us, who've been around for a long time, we've just gotten used to using gun devices. So going to a wand was not natural. But the Demi is a great light, especially the way they present it where you can get the two lights almost for the price of one. I know that Kerr just came out with some kind of special, I'm not sure if it's a two-for-one deal, but there's some kind of special deal that when you buy a Demi, you get something extra. What I like about the Demi is you can still use different tips. And I'm a big fan of using different sized tips to match the clinical situation. If you're doing a premolar, you don't need an 11 mm tip. And if you're doing children, many times you don't need anything but an 8 mm tip. On the other hand, if you're doing veneers, crowns, and so on, you're going to need 11 mm or even 13 mm, because otherwise you're going to have to overlap your cures. It's one of my theories that the reason veneers come back years later with brown lines around their margins is not so much that the adhesive was not working or the cement was lousy, I just think that that portion of the veneer was not cured properly. Our tests show very definitively, besides the curing time, that as you go to the outside periphery of tips the power goes down significantly.
MD: Oh, really? Because I was going to say, isn't the gingival margin of a veneer one of the easier places to access? And the ceramic is probably thinner there than it is in other areas of the veneer. But you're saying, just because you have the curing light lined up and the periphery of the tip is at the periphery of the veneer, it's not curing as significantly there as you think it is compared to the middle of the tip.
MM: Absolutely. We do hardness tests for composite based on three different areas of curing tips: the center, halfway between the edge and the center, and then about 0.5 mm in from the edge. In most curing tips, the hardness of composites goes down significantly, maybe as much as 50% depending on the light and the tip, as you get to within 0.5 mm of the edge of the tip. If you have an 11 mm tip, for instance, and you're curing a veneer on an 11 mm tooth, then it's quite possible the margin is not being properly cured. By the way, not all 11 mm tips are really 11 mm. You need to take a look at where the fiber-optic bundle ends. So, the fact is you may not be blasting that marginal area on a veneer like you are the middle of it. Which means to cure it properly, you either need to use a larger tip and actually place part of the tip on the soft tissue or near the soft tissue, being careful not to burn it. Or you need to overlap your cures and actually move your curing light tip slightly gingival. Again, if you're using a turbo-type tip, these tips get very hot. And if you put it directly on gingival tissue, even though the patient might be numb, later on you may find yourself with the patient complaining about some slight burns on their tissue. Even if you can't see it, it burns. My favorite aspect of the Demi LED Curing Light is that it accepts different size tips. The curing time is one of those things that we've investigated extensively. We do more tests on curing time than probably anyone else out there, and we have shown categorically that you cannot cure composite in five seconds. I don't care what composite it is, you cannot cure in five seconds. It's even difficult to cure most composites, even if you're right on top of it, in 10 seconds. And if you're trying to cure composites, say, at the bottom of a proximal box, that's even more difficult because you're maybe 6 to 8 mm away from that composite. In many instances, forget even 20 seconds, you are not going to adequately cure the composite in those areas. But this is one area where we know absolutely, positively that you cannot cure most composites faster than 20 to 40 seconds per increment, and you cannot cure them any deeper than 2 to 3 mm. These claims of curing 5, 6, 7, 8 mm, they are an absolute figment of the manufacturer's imagination. You need to test them the way they need to be tested and that's with real teeth, which is the way we do it.
MD: And that means the manufacturers are not following your protocol when doing this. Even though they are fully aware and they all probably subscribe to REALITY, they still continue to do their testing on their own terms?
MM: It's not on their terms. There are some standardized testing methods specifically for depth of cures by the International Standards Organization (ISO). The ISO method is using a split metal ring where you fill it up with composite to the tune of 10 mm. Then you cure the composite from the top. You break the ring open. You scrape off the uncured composite at the bottom. And then you measure the height of the resulting cylinder, and you take 50% of that height. And, presumably, that's the depth of cure. I have never understood where that test came from. Who developed the test? Who thought of it? Where is the clinical relevance? Even though I'm primarily a clinical dentist, I've spent many hours in our research lab. And in talking to many other very smart researchers over the years, nobody seems to know who developed that test.
We test depth of cure in a modified Class II preparation in a real tooth. And we test it by way of hardness using a calibrated, computerized hardness machine. We test the difference in hardness between top hardness and different depths along the proximal box. We use 80% Delta as our guideline, meaning that anytime a composite falls below an 80% hardness reading from the top to the bottom, we declare that as probably beyond what you'd want to use clinically. Now, I have to admit that this 80% rule is another one of these rules that no one has actually proven in the mouth. On the other hand, common sense tells us, "Why would I want something cured only 50%?" I always ask docs when I go out and lecture: If you were going to do a restoration in your own mouth, would you not want the composite (or whatever it is that you're curing) to be as hard as possible? As the hardness goes up the degree of cure goes up, and that means the composite is not only stronger but is less likely to discolor. It's more likely to be wear resistant. We all shoot for a higher percent, but that's somewhat unreasonable. Nobody would ever do a restoration if they went for 100% down deep. So we go for 80%, and that's where we come up with our curing times.
MD: You're making a great argument for indirect restorations.
MM: Absolutely. But I have to tell you, when you're using a dual-cure cement with indirect restorations, not all dual-cure cements cure the same way based on whether they were light initiated or they just chemically cure. So there are red herrings out there in virtually everything that we do. Same thing goes with core buildups. There are just so many things when you actually walk into a research lab and sit down at a lab bench. I have to tell you: Since our research lab opened in 1998, I have done thousands and thousands of different tests myself, as has our research team, and it opens up your eyes tremendously. It's like you with the dental lab: Unless you're actually in there and you see the way restorations are being made, you see the trials and tribulations of the laboratory technicians when they sit down at a lab bench and try to fabricate a restoration from an impression where they have to use their imagination for where the margins are. There are so many things out there, and it's amazing to me how many restorations still succeed even in light of these issues.
MD: It's funny. When we get an impression where you can't see the margin at all, we'll call the doctor and say: "Look, we can't see the margin. We really need a new impression." The doctor will hem and haw and say, "Just do your best." And it always makes me laugh. It's like: "'Do your best?' Well, you didn't do your best and now we're supposed to do ours?" When did "Do your best" become the theme in this case? Because obviously the best wasn't done in the operatory. And you're right; it makes it difficult. That's my passion: making it easier for dentists to produce quality dental restorations. Finding ways, finding techniques, finding something where they can reduce the proper amount and not have to get the patient back in and re-prep and re-impress. But it's got to take into consideration time, effort, what kind of equipment they're going to need, all that stuff — because we don't practice in a vacuum. That's why I find the REALITY book and the Techniques Guide so valuable. I know that our lab customers would agree as well because it's chock full of advice and recommendations, and you guys are doing tests I don't even see other people doing.
As we close this, I'd like to give you an invitation, Michael. The next time a patient comes in with a broken PFM or a broken restoration, we would love to make a BruxZir Solid Zirconia crown for you. In fact, what we've done actually with our first dentists is when they ask for a cast gold crown, we just include one of these for free. Or if it's a PFM crown that needs a metal occlusal, we've included BruxZir for free and said: "Hey, do us a favor. Try this other one and see what you think. Give the patient a mirror and see which one they like." And we were afraid because our motto for that product is "More brawn than beauty." We're trying to be real upfront and say: Hey, we know this doesn't necessarily resemble a natural tooth. This isn't about esthetics. This is about you putting a tooth colored crown in and not having the patient come back in a year and a half with it broken and wanting to know who's going to pay for this. We were rather surprised that dentists were happy with it. We were NOT surprised that the patient picked the tooth colored crown over the gold because we've known that patients aren't big fans of gold. If you have cause to replace a broken PFM or something like that, we'd love to have you send it to us and we'll make you a couple different crowns, in case you choose not to cement the BruxZir. But enough of my yapping, I want to thank you for your time and once again for all the valuable information. I really appreciate you taking the time to share this with our readers today.
MM: It's always fun, it's a real pleasure. I never fail to be amazed when I see the DVDs that Glidewell sends out all the time, in every way trying to overcome the difficulties that dentists have in their everyday practices. I think your personal effect on what goes on at Glidewell is definitely appreciated by masses of dentists out there. For such a large lab, you do a great job and I really applaud you. I'll definitely take advantage of that offer. As you were saying that, I'm going through my mind here envisioning a number of patients that I could call in and do that on. So, it sounds great. I'll definitely take you up on that.
MD: Thanks again, Michael, I really appreciate it.
MM: Thanks, Mike, for the opportunity.
To contact Dr. Michael Miller or to learn more about REALITY Publishing Company, visit realityesthetics.com or email mmiller@realityesthetics.com.
Cadent iTero is a trademark of The Cadent Company (Carlstadt, N.J.).