By the Numbers: The Growth of Intraoral Scanning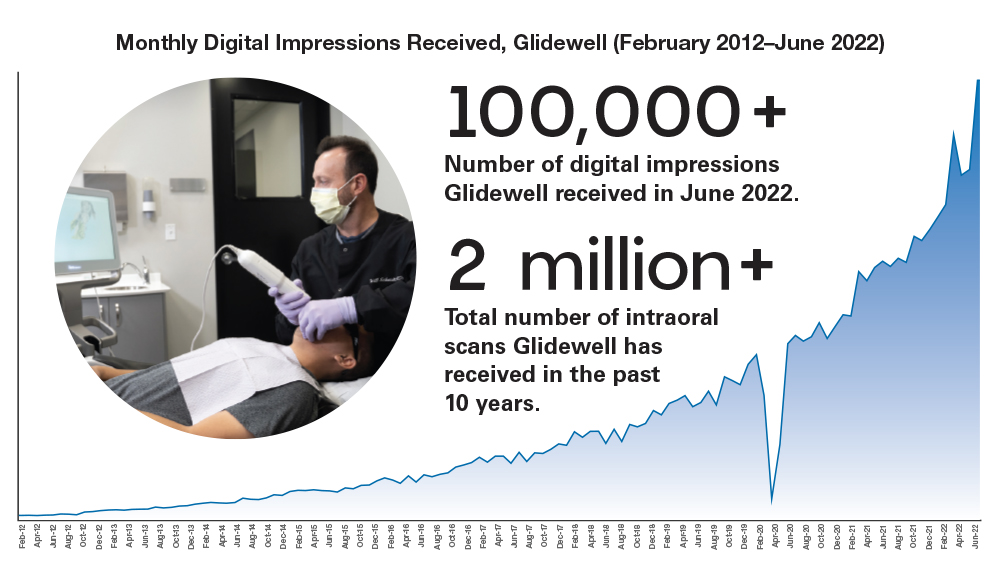 An increasing number of clinicians are adopting intraoral scanning as their preferred method of impression taking. Digital scans promote more accurate restorations with regard to margins, fit, contacts, contours and occlusion than those made from physical materials, while also enabling doctors to provide a faster, more comfortable patient experience. Here we look at some of the numbers related to the growth of intraoral scanning.1
Increase in digital impressions received by Glidewell in June 2022 versus June 2021.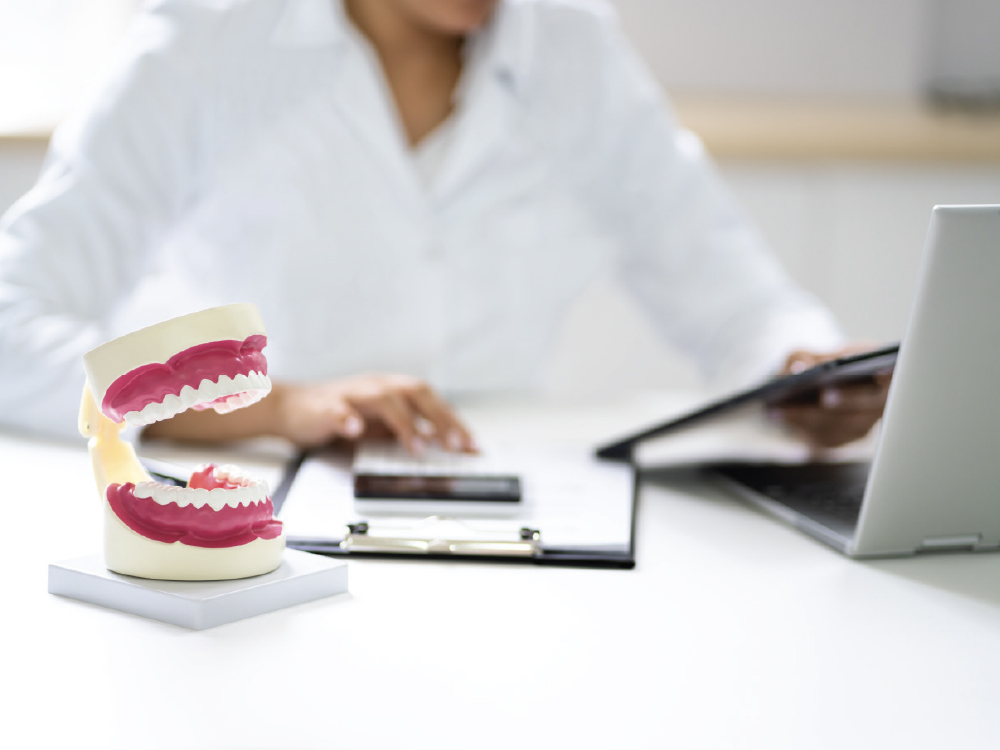 Dollars saved in the past year by doctors sending Glidewell intraoral scans versus physical impressions, based on current model-free $29 per unit discount. Plus, doctors enjoy even more savings by not using impression trays and materials.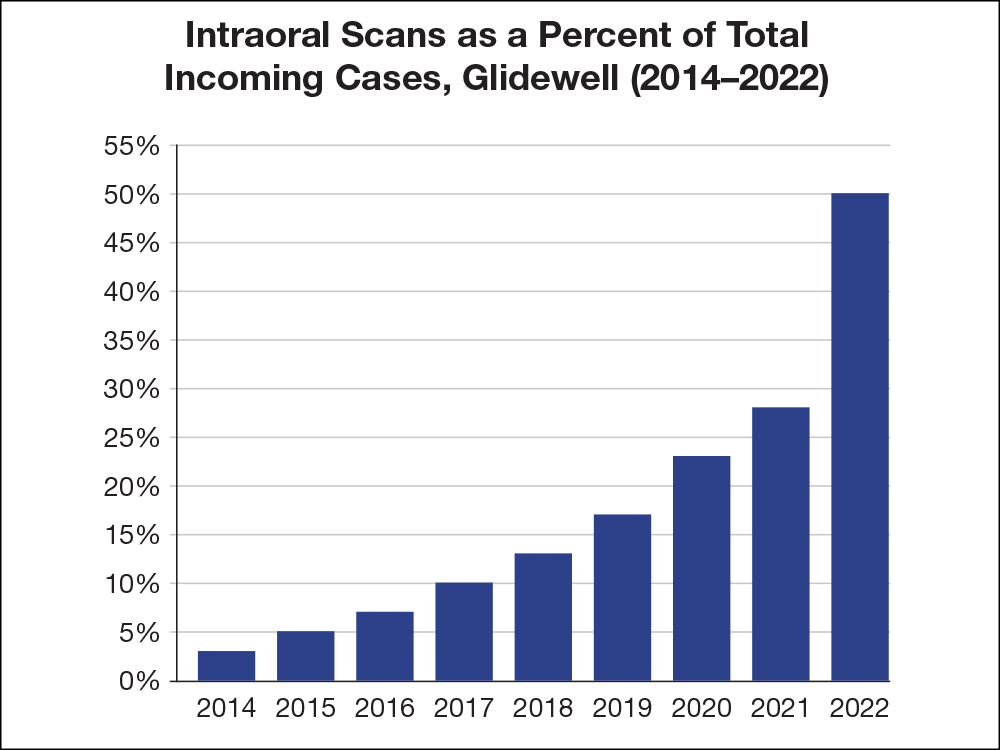 Percent of incoming cases received by Glidewell as intraoral scans in 2022.*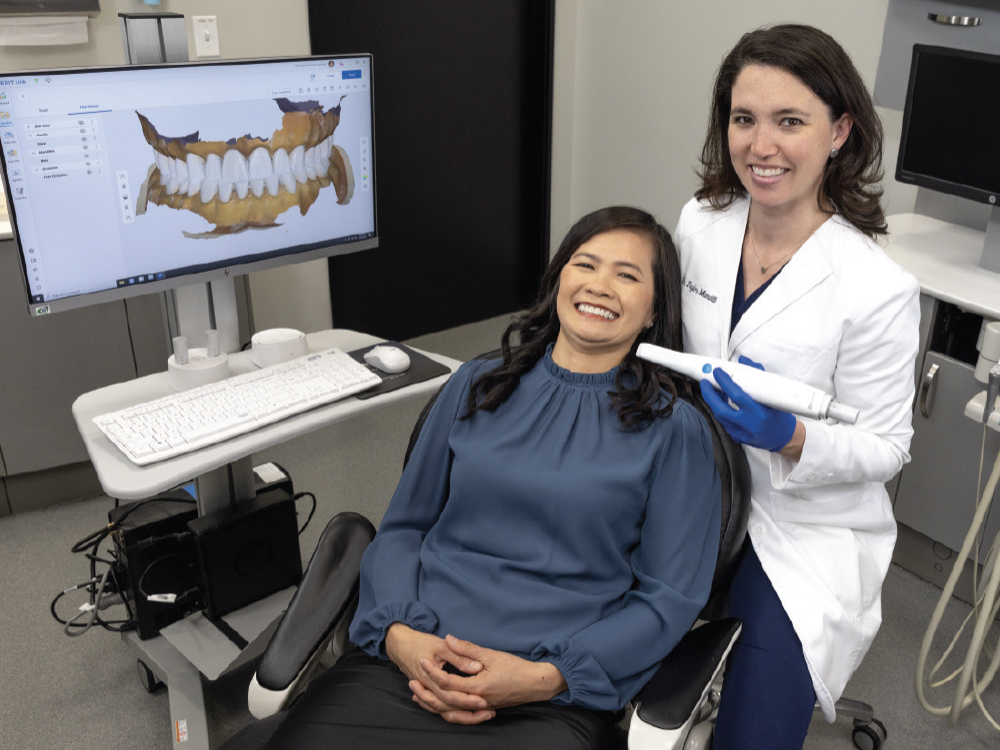 Length of time Glidewell has been accepting intraoral scans.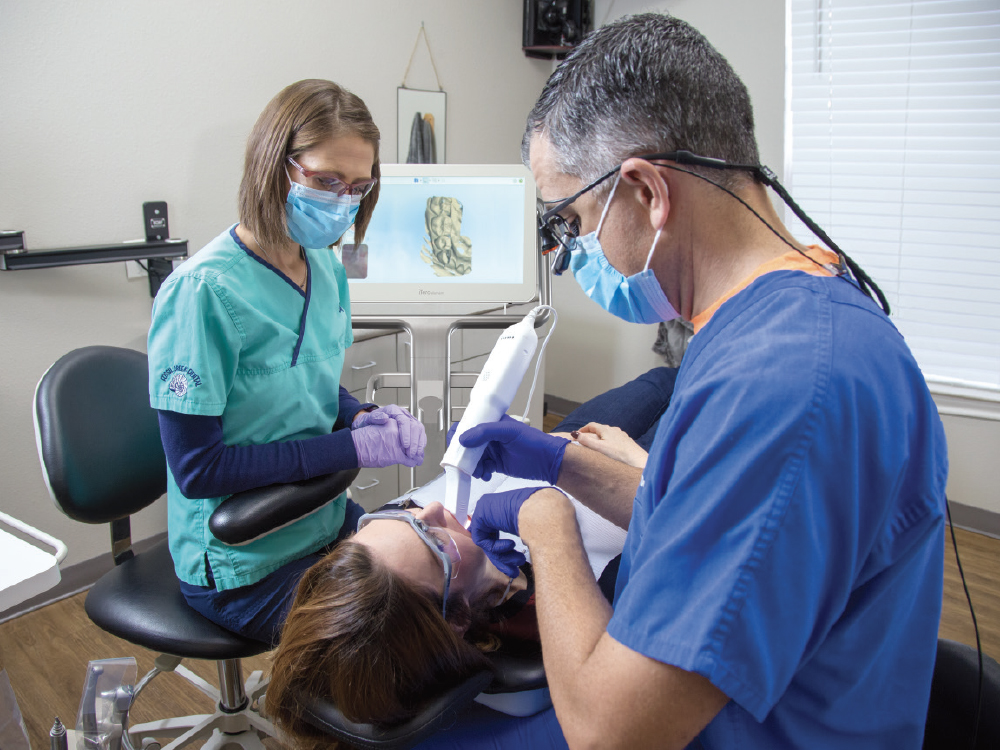 Number of dentists who sent Glidewell digital impressions in June 2022.
*Shows time period of January 2022–June 2022.