The Guiding Leaders Class of 2022: Fearless Ambassadors to the Future of Dentistry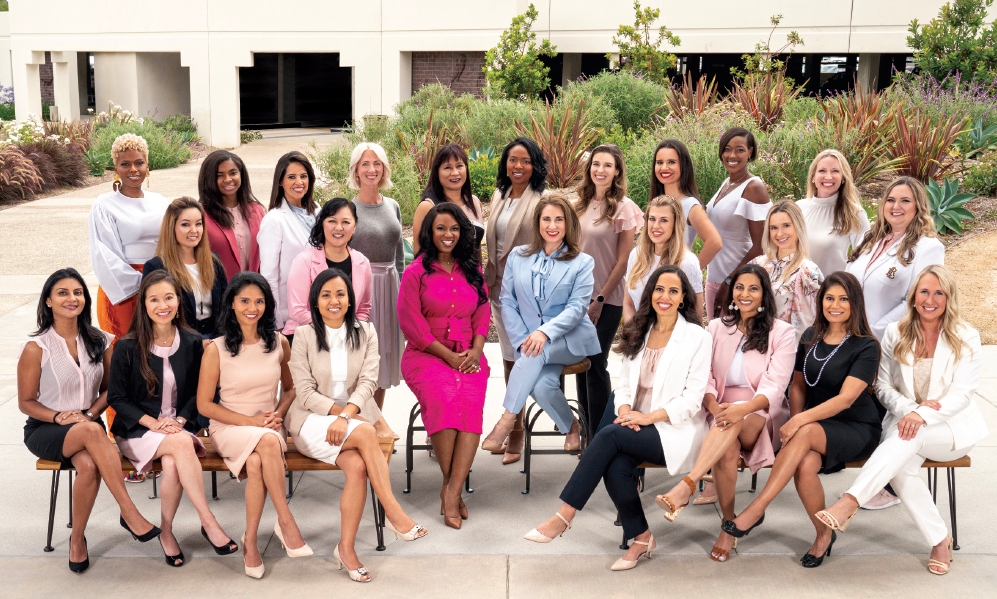 The 2022 Guiding Leaders program has successfully concluded, but the journey of leadership undertaken by these women has just begun.
Unlike any other program in the nation, Guiding Leaders is a nonclinical, business- and leadership-development initiative, specifically for practicing women dentists. For the program's second year, over 100 applications from qualified women dentists were received. Ultimately, 25 were selected to represent the class of 2022 and to spark change in the industry.
In dental school, students receive extensive education on the clinical aspects of dentistry. But clinical knowledge alone is not enough to be truly successful in the profession. That's what makes Guiding Leaders critical. The business and lead­ership development focus of the Guiding Leaders program allows women dentists to receive life-changing training in everything from financial planning and public speaking to mindfulness and social media presence.
Clinical knowledge alone is not enough to be truly successful in the profession. That's what makes Guiding Leaders critical.
"Glidewell is so much more than my dental lab," said Guiding Leaders graduate Dr. Jarrett Manning. "It's an educational powerhouse. The 2022 Guiding Leaders program showed me how to be a key influencer for the future of the industry. And now, I feel prepared to face that fact with the knowl­edge I've gained from this program."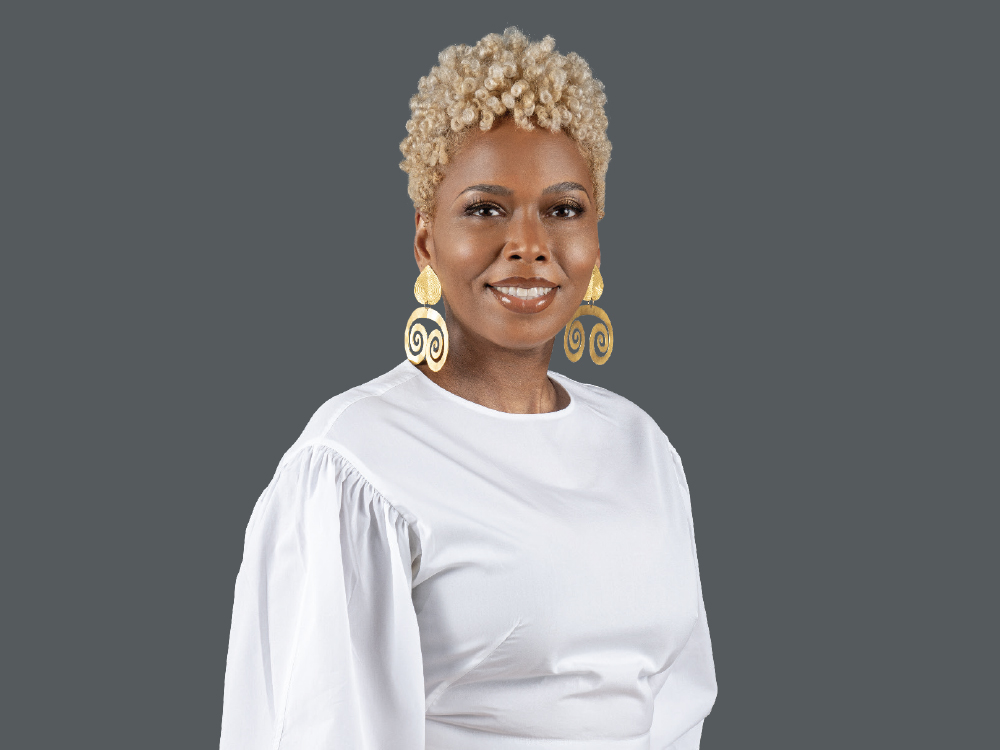 Dr. Jarrett Manning has already begun using the lessons from the Guiding Leaders program to enhance her practice and inspire other female dentists.
 
Another crucial element of the participants' training was the one-on-one instruction each Guiding Leader received from personal coaches. These coaches developed a strategic plan to help each Guiding Leader reach her practice goals and further her potential.
"Being able to watch these incredible women cultivate their leadership skills and their friendships with each other has been an experience to treasure," said Stephenie Goddard, chief executive officer at Glidewell and Guiding Leaders visionary.
For six months, these women underwent rigorous train­ing from experienced business and leadership experts. The program's in-person courses covered subjects that directly influenced the women's practices and the trajectory of their careers. The curriculum included two-day courses on devel­oping and implementing an outward mindset; building a financially sound practice; becoming an effective presenter, speaker and leader; creating an exceptional dental practice; designing engaging presentations and case photography; and building a brand and an online presence for their practice.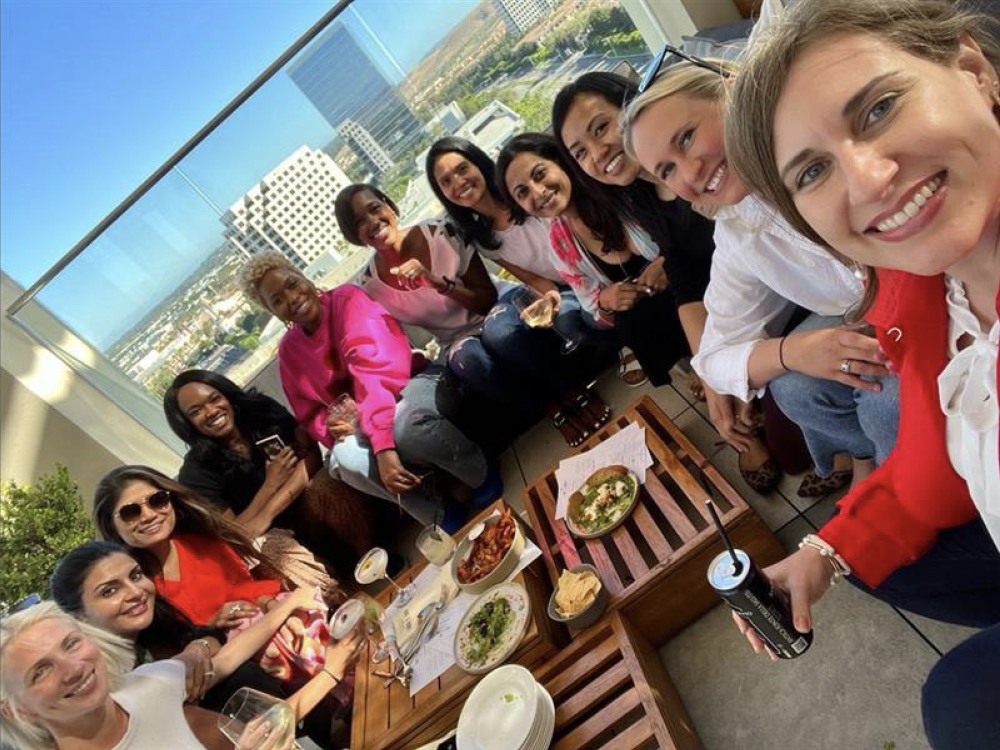 The Guiding Leaders socialized and grew closer together at places like Irvine's Hive & Honey Rooftop Bar, which boasts an expansive view of the city below.
 
"There's simply no other program like Guiding Leaders," said Dr. Kelly McCracken, a 2022 Guiding Leaders grad­uate. "I implement the information I've learned from the courses and coaches into my practice every day. In addition to the friendships and incredible education, I received 70 CEUs. I highly encourage all women dentists who are look­ing to become leaders in the industry to consider next year's program in 2023."
For their final project, each Guiding Leader was tasked with creating her own educational resource – including webinars, magazine articles, blog posts and more – aimed at inspiring a new generation of women dentists looking to become lead­ers in the dental community. While the Guiding Leaders now have the knowledge, skills and resources to impact dentistry for the better, they also have unforgettable memories from the program's special events that will last a lifetime.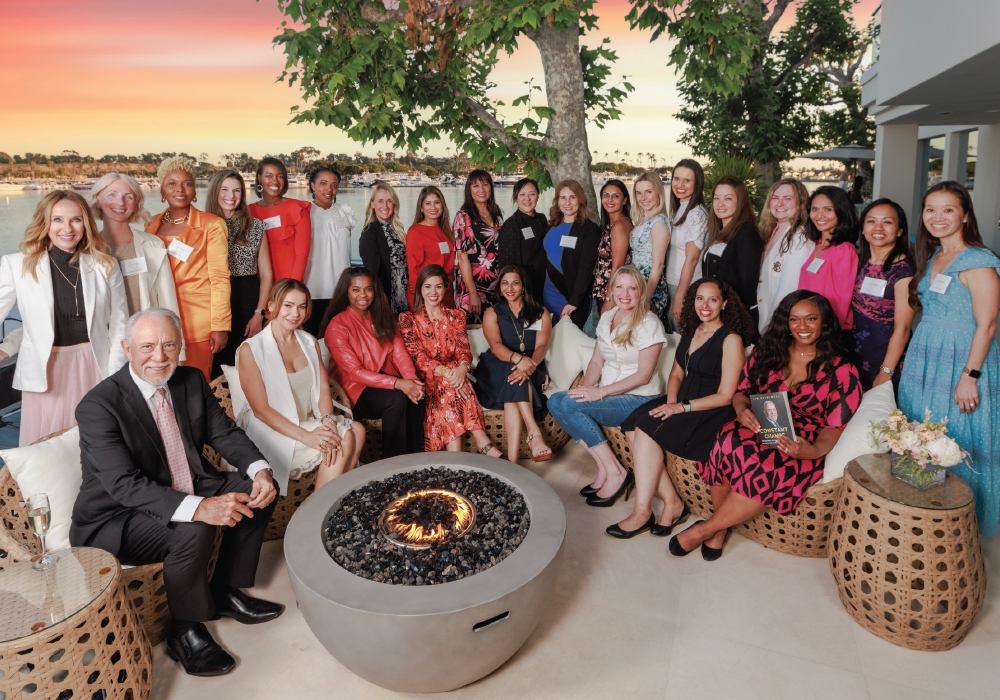 After their courses, Guiding Leaders bonded over dinner at local dining spots and explored popular landmarks in Southern California. The women were also guests of honor at celebrations taking place at Jim and Parvina Glidewell's home and yacht.
 
"Glidewell has always been proud to offer a large array of clinical and nonclinical education opportunities," said Bobbie Norton, Guiding Leaders program owner and director of strategic partner relations at Glidewell. "Our Chairside® magazine articles, weekly Study Club webinars, Smile Bulletin blog posts and online CE courses are just some resources available to dentists who are looking to enhance their knowledge of the most relevant topics in dentistry today. Guiding Leaders expands on these resources in a distinctive way by giving women dentists the opportunity to learn and lead."