Publisher's Letter: Your Success Is Shaped by Your Partners
The people you partner with should be interested in your success.  Otherwise, reliability can become an issue. That has been a hard-learned lesson over my 50-plus years leading Glidewell and has led to my focus on doing as much as possible in house. Still, there are partners who best serve many areas of my business — and for those areas, the basis of the most beneficial relationships is finding people who share my professional beliefs and values.
One partnership I'm extremely proud of is Glidewell's relationship with the CR Foundation®.  Drs. Gordon and Rella Christensen have long provided an invaluable service to the industry by conducting studies and publishing impactful clinical data about the materials and tools dentists utilize every single day. Their independent reports offer unbiased, trustworthy information — something that's exceedingly rare — to empower dentists and labs to make educated decisions. The Christensens' honesty and integrity are renowned. Performing the difficult in vivo studies that our industry often lacks and making the conclusions of those studies accessible for the betterment of all are the cornerstones of their legacy. Wherever possible at Glidewell, we've opened our doors to their studies, and in turn they've offered important feedback that's ultimately improved our offerings.
What makes the CR Foundation such an ideal partner for our company is the foundation's focus on general practitioners — a focus that helps the hard-working doctor who's too busy providing care to do his or her own in-depth research. We share this affinity for the working clinician. At Glidewell, we aim all that we do at making everyday dentistry easier, faster and more predictable — though admittedly for us at the lab, that aim is also directed at our own business goals because when dentists do better, we do better. This mutually assured success between dentist and lab has been the key over the past few decades to driving forward the science and practice of dentistry. And as technology advances and makes the traditional dentist-lab relationship less integral, we at Glidewell have looked for other ways to support the practicing clinician by offering practical education and developing new in-office technologies.
Without input from a partner like the Christensens and the CR Foundation, I'm certain that our product offerings would not be what they are today. The Christensens' contributions to the industry are laudable, and I'm deeply proud to have been a small part of what they have done and continue to do. Next time you're in search of a partner for your practice, I'd encourage you to evaluate whether that prospective partner is also interested in your success. If they are, there's no telling how far you can go.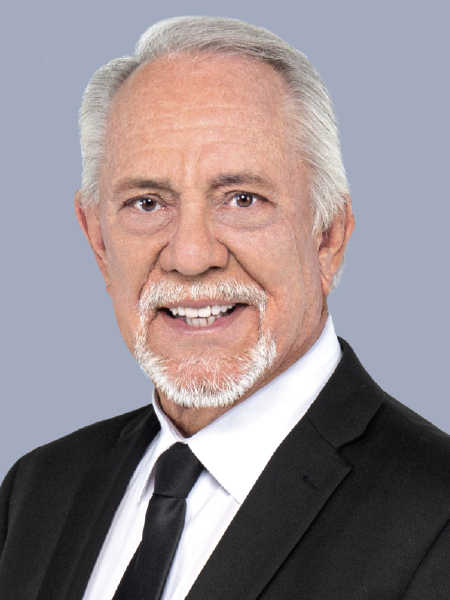 Jim Glidewell, CDT
Founder and President, Glidewell