Publisher's Letter: Mastering the Business Side of Implant Dentistry
The successful clinician is dedicated to lifelong learning — acquiring new clinical skills and sharpening old ones to ensure that the quality of their care benefits from the ever-advancing science of dentistry. At Glidewell, we've leveraged our relationships with dentists across the U.S. to support that calling. Today, we offer an array of impactful educational resources, including affordable in-person courses and free online CE, webinars, and study clubs hosted by some of the most trusted educators in dentistry.
But every dentist knows that success is not determined solely by clinical skills. Modern practitioners must act as accountants, human resources representatives, marketers and more just to maintain solvency — or otherwise out-source those needs, and sometimes at great cost that may ultimately inhibit financial growth.
There is a growing need for practice management education that's directly applicable to all of the cutting-edge advancements made in the industry as well as the challenges dentists face as they add new services to their practices. While there is a wealth of courses that address the clinical and technical aspects of fields like implantology, in-office crowns and sleep dentistry, we receive questions daily from practitioners who need support that extends beyond what those courses offer.
To that end, Glidewell has partnered with the Resnik Implant Institute and Levin Group to create the Implant Business Essentials Continuum. Designed for clinicians who already have a familiarity with placing implants or treating implant cases, this 12-course continuum will address the often-neglected topic of business management as it applies to implant dentistry. A variety of experts will come together to offer guidance in leadership, office management, patient communication, marketing, and more. For further information, I encourage you to visit glidewell.com/ibec.
At Glidewell, we strongly believe that implant dentistry, where appropriate, represents the highest quality of treatment. And our hope is that by offering courses like the new Implant Business Essentials Continuum, we can help more dentists find success while also increasing patient access to this life-changing care.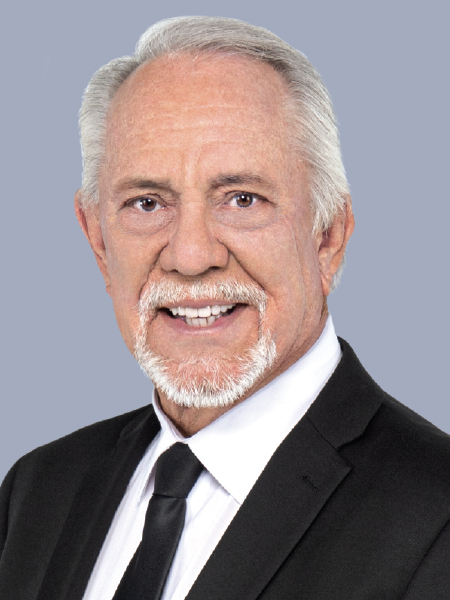 Jim Glidewell, CDT
Founder and President, Glidewell