Interview with Stephanie Tilley, DMD, and Timothy Kosinski, DDS, MAGD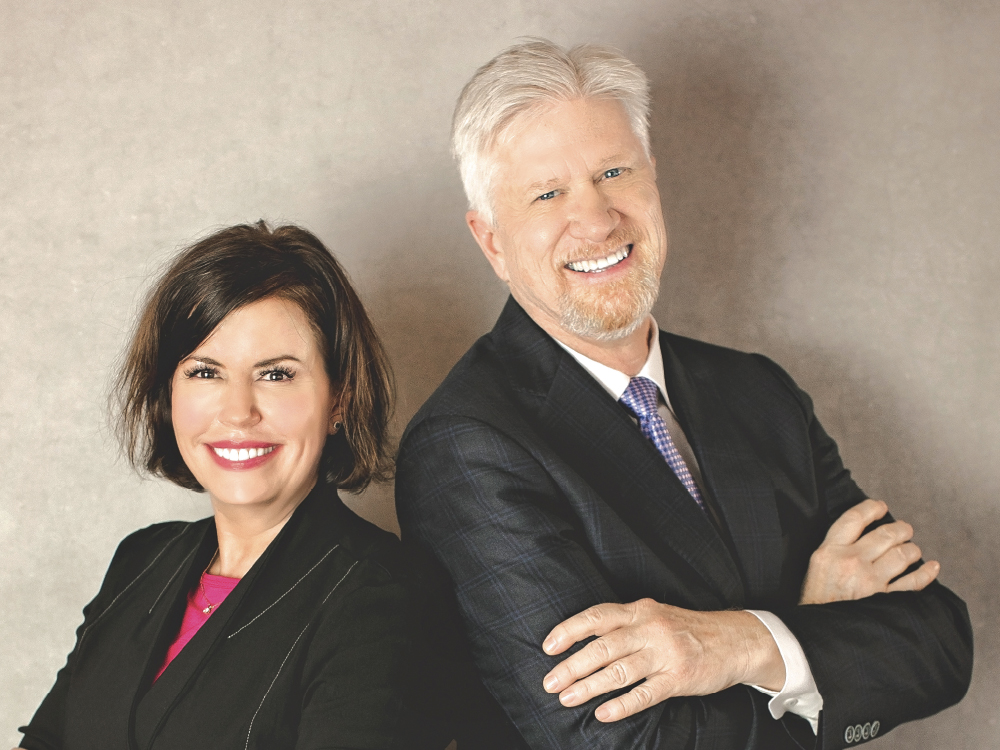 When Dr. Stephanie Tilley attended her first Glidewell Clinical Education program, she gained more than implant surgical knowledge and CE units — she met an eventual mentor and friend in course instructor Dr. Timothy Kosinski. With Dr. Kosinski's help and encouragement, she has greatly expanded the implant services she offers in her general practice in Pensacola, Florida. In this interview, Drs. Tilley and Kosinski discuss the mutual benefits of mentoring relationships, making the jump from course exercises to in-office procedures, and the importance of following a "recipe" in implant dentistry.
DR. NEIL PARK: Where did you meet Dr. Timothy Kosinski?
DR. STEPHANIE TILLEY: I met Dr. Kosinski at a Glidewell Clinical Education bone grafting course he taught in Louisville, Kentucky, and I got so much out of it that I took another one of his implant classes. From there, he began mentoring me and we became very good friends. I even acquired a Michigan dental license so I could go up to his office to help him with surgeries, and he's traveled down to my Florida office to provide mentorship. With the help of his tutelage, I've gone from single-unit implants, to extraction with immediate implant placement, to overdentures and fixed full-arch cases. It's been huge for my practice and particularly for my patients — they're very happy not to have to go elsewhere to receive the treatment they need.
NP: Can you talk about how Dr. Kosinski's mentorship has helped get you to where you are today?
ST: Dr. Kosinski is such a wonderful teacher. Every day, people text, email and call him with problems, and he's always there for them. I've called him quite a few times with questions about issues I encounter in my office. He's like an encyclopedia of implants. I'll FaceTime him a radiograph, and he'll always have an answer. And he's always very encouraging — he's my biggest cheerleader.
NP: So it's more than just technical information — there's a bit of coaching as well.
ST: Absolutely. There are so many variables when you're in your daily practice as opposed to being in a classroom. For example, when I had a failing implant, I called Dr. Kosinski, and he addressed my concerns throughout the procedure. During our back-and-forth, I sent him probably — it's a running joke between the two of us — either 14 phone calls or 14 radiographs.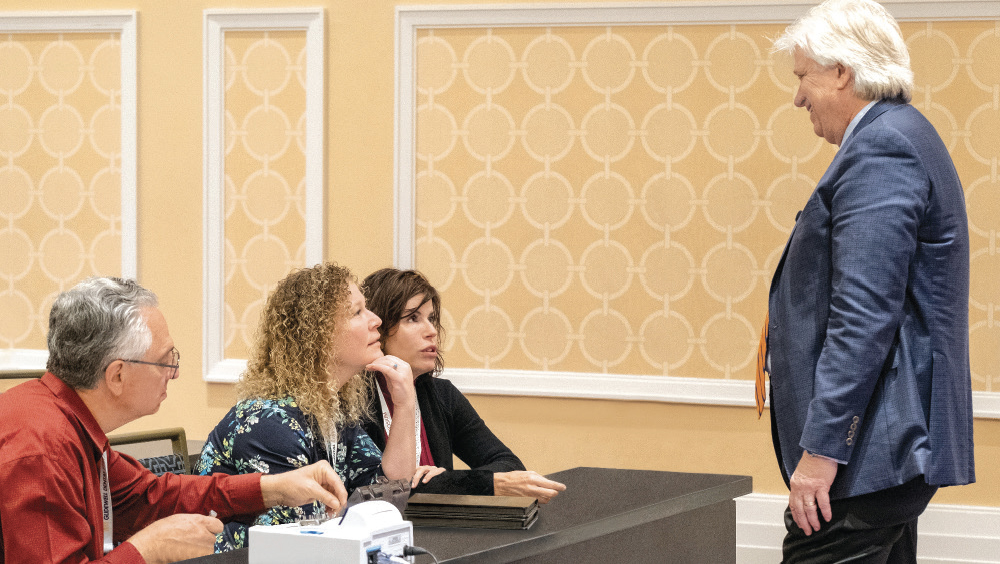 NP: Tim, over your 35-plus years of teaching implant courses, have you had a lot of mentoring relationships?
DR. TIMOTHY KOSINSKI: Because I was blessed with great teachers early in my career, I've always made sure to prioritize mentorship. I've provided mentees with practical experience opportunities in addition to coursework, which is why my office is consistently open to other doctors. And I've always traveled to other people's offices to help them with their patients. I think that provides doctors with a certain amount of calmness and security, which gives them encouragement to spread their wings.
NP: Dr. Tilley, you have a terrific practice in Pensacola, where you do many other things besides implants. Did you have other mentoring relationships when you added cosmetic dentistry or other services to your practice?
ST: Unfortunately not, which makes it even more special that Tim has been generous with his time and especially his patience.
Implants are more invasive than other things that we do. That's why I needed one-on-one clinical training when it came to implants — I understood the trouble you could get into if you don't have a lot of surgical experience under your belt. Dr. Kosinski's chairside guidance ultimately gave me the confidence to make implantology a big part of my practice.
Dr. Kosinski guiding Dr. Tilley through a procedure.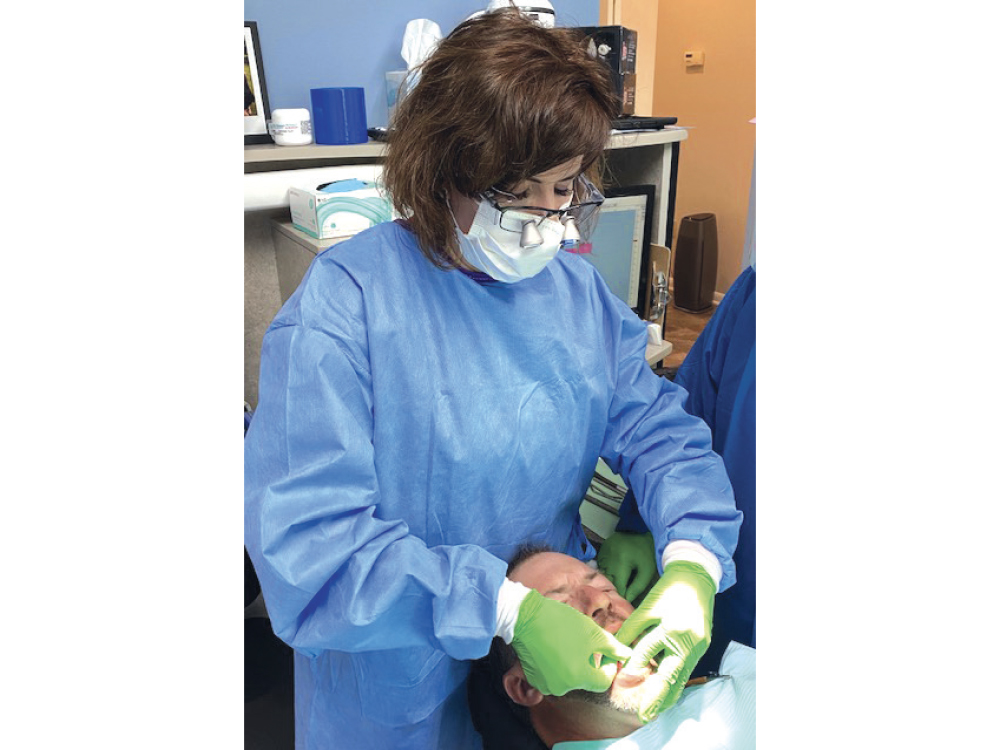 Thanks to Dr. Kosinski's mentorship, Dr. Tilley has the confidence to perform more challenging procedures, such as multiple implant placement for a full-arch restoration.
NP: Tim, many practitioners have started doing implants without any direct mentoring, but a lot of people still need an extra push. What hints can you offer?
TK: One of the things that impresses me about Dr. Tilley is that she brings along her staff members to all these meetings. I think this is so important, yet so few dentists do it. In addition, she's made investments in the things required to make a practice efficient and proficient, such as CBCT scanning. As dentists, we have a tendency to cut costs here and there. But if you're going to do this kind of work, you need the right tools.
NP: Absolutely. So, Dr. Tilley, as someone who has taken other implant classes, is there something unique about the way Dr. Kosinski conducts his training that has really made the difference for you?
ST: He refers to his instructions as a "recipe" — if you follow his recipe for grafting and extraction, you'll get the results you need to go on and apply the recipe for correct implant placement. If you follow the recipe step by step, then nine times out of 10 you'll achieve the results that Dr. Kosinski gets in his office. A lot of dentists like to skip a step, and then they wonder why the procedure doesn't turn out right. The way he teaches implantology is very practical for a busy practice, and it's safe and efficient for our patients. It's worked every time for me so far.
NP: Tim, you have one of the biggest implant practices in the U.S., yet you spend a lot of time mentoring. What's in it for you?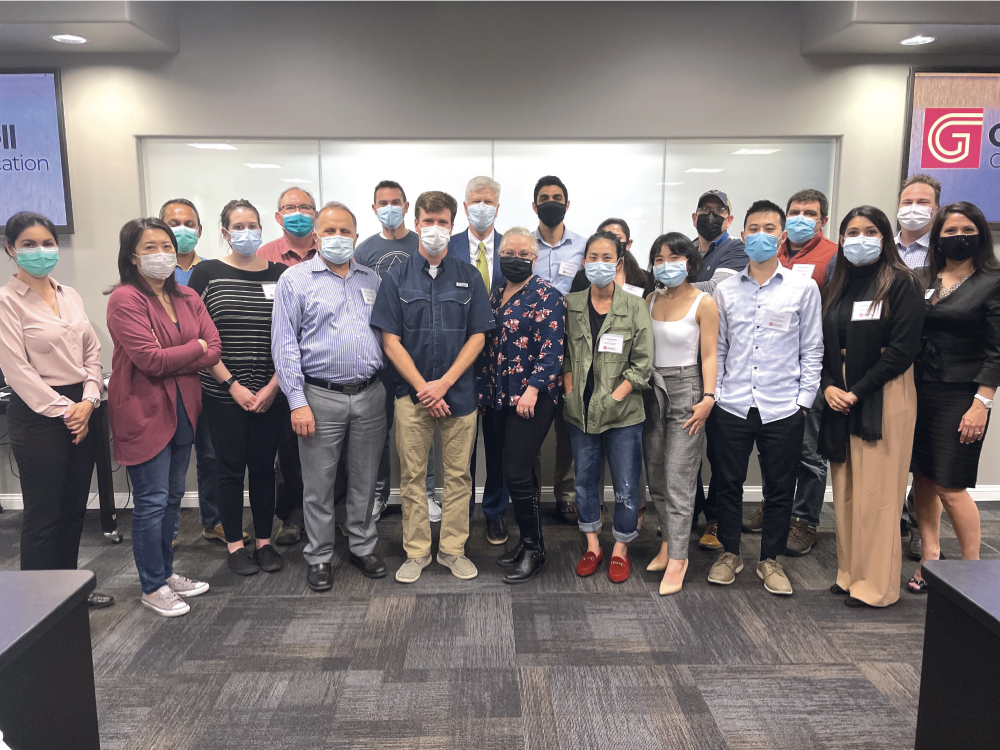 Dr. Kosinski with Glidewell Clinical Education course attendees in Irvine, California.
TK: I think I've always been an educator at heart. Even when I came out of my residency, I taught dental school courses on my days off.
To be able to give back to the profession is probably the most rewarding thing for me, especially at this point in my career. I still find it very humbling to be asked to present at a big meeting or teach courses for Glidewell Clinical Education. The traveling is hard, but I enjoy myself when I'm speaking in front of audiences.
On top of that, when you find and mentor somebody special like Dr. Tilley — someone who wants to absorb as much information as possible and make sure every case is ideal, yet doesn't have a huge ego — passing the baton to the next generation feels very rewarding.
NP: Well said. Stephanie and Tim, anything else you'd like to say that you think would help other people?
ST: I just hope that other people are as fortunate as I am to find a teacher and mentor like Dr. Kosinski.
TK: Dr. Tilley amazes me. She built a magnificent practice from scratch, and she works with five hygienists. I've seen her manage her practice on a day-to-day basis, and she runs circles around me. She works very, very hard, and she's been able to build something from the ground up on her own. That makes for a very special person who deserves all the successes that she's going to achieve. And we at Glidewell Clinical Education want all our attendees to be as successful as possible — that's why we as instructors make ourselves available for questions, comments and guidance long after the courses are done. Ultimately, when we freely share clinical knowledge, we're making a difference in the lives of practitioners — as well as the patients they treat.