Education Corner: The Pursuit of Dental Education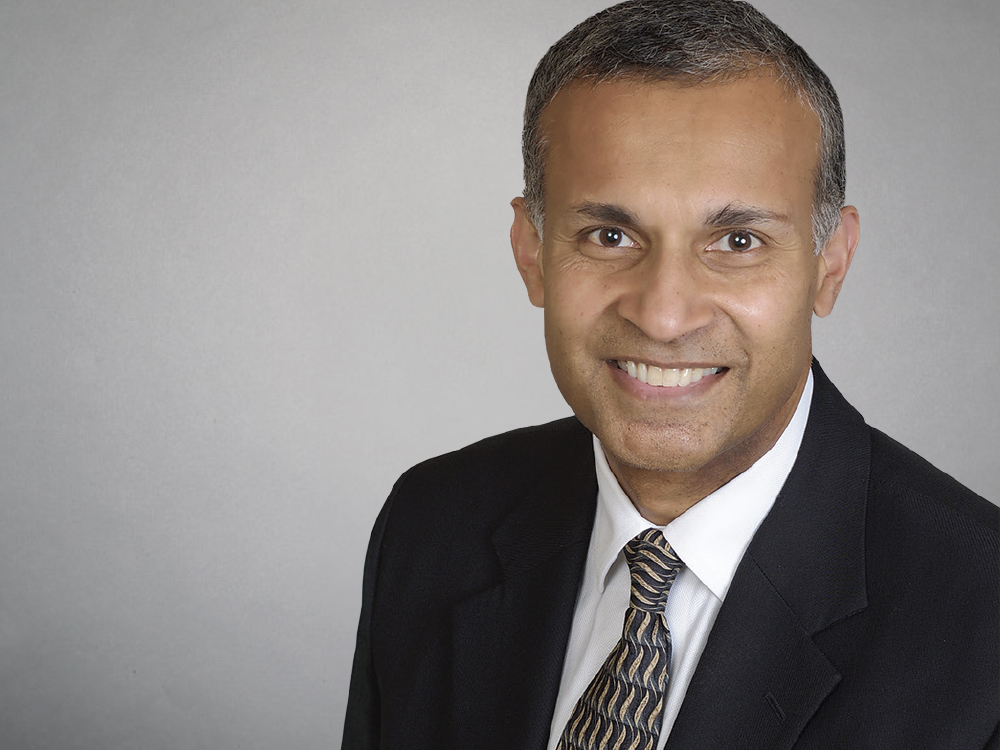 Dr. Sreenivas Koka was recently named dean of the University of Mississippi Medical Center School of Dentistry.
Dr. Sreenivas "Sree" Koka has dedicated his career to advancing dentistry for the next generation of clinicians. In addition to his previous experience serving as the chair of the dental specialties department at the Mayo Clinic, running his own private practice, and cofounding Future Leaders in Prosthodontics (FLIP), Dr. Koka is known for his engaging TED Talk on the importance of putting the patient first. His new role as the dean of the University of Mississippi Medical Center School of Dentistry enables him to positively influence the future minds of dentistry. Despite the demands of his new position, Dr. Koka still finds time for participating in new research projects at Glidewell with Dr. Neil Park, vice president of clinical affairs, and Dr. Taylor Manalili, director of clinical prosthodontics.
GLIDEWELL ONLINE STUDY CLUB HOSTS 100TH WEBINAR
The Glidewell Online Study Club recently hosted its 100th webinar for virtual attendees who tune in for expert clinical instruction as well as financial and practice management advice. Originally growing out of the COVID-19 pandemic, the Online Study Club has hosted live webinars every Friday since May 2020. Each week, the Business Advisory Panel answers live questions from virtual attendees on everything from legal matters and marketing, to clinical techniques and practice growth. Over 40 experts have presented valuable lectures for the Glidewell Online Study Club. Attendees continue to gain valuable information to implement in their own practices while earning one free CEU per webinar.
To register for the next free course or explore previously recorded content, visit glidewell.com/webinar.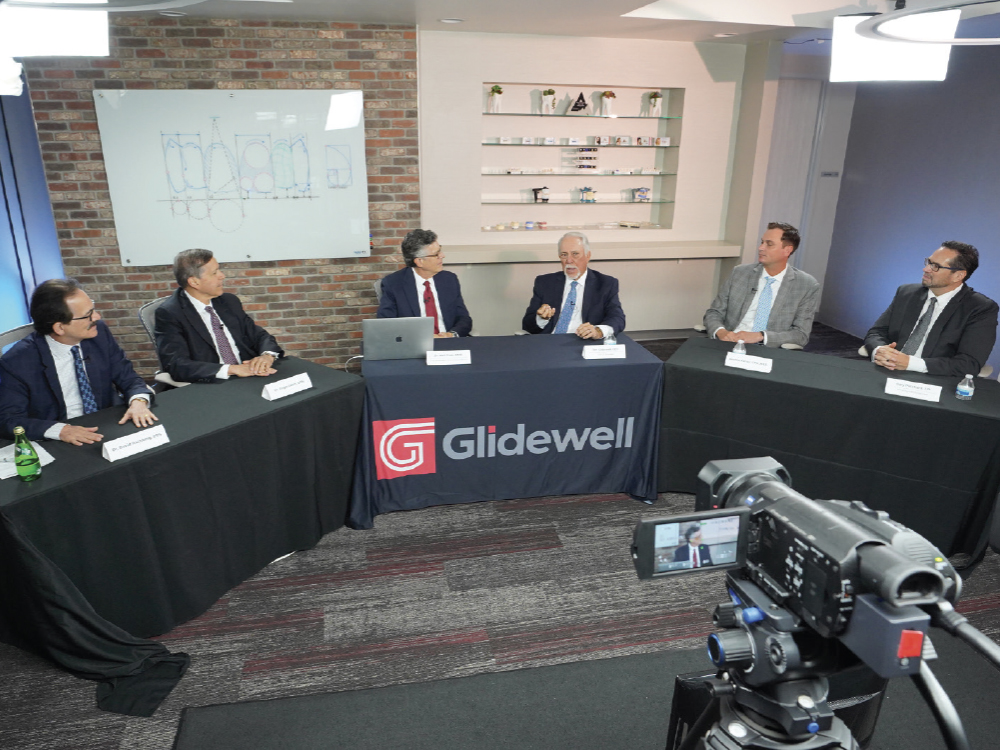 After 100 webinars, host Dr. Neil Park, Glidewell founder and President Jim Glidewell, and the Business Advisory Panel, including Dr. David Hochberg, Dr. Roger Levin, Brad McKeiver, CPA, and Gary Pritchard, J.D., continue to offer clinical and practice management insight for countless dentists across the nation.
HIGHER DEMAND FOR ON-DEMAND COURSES
Free on-demand courses offered by Glidewell reach thousands of dental professionals and help them achieve their practice goals. With over 9,200 unique users consistently watching, these courses are popular for their reliable educational content, wide array of expert instructors and accessible online format for clinicians who need to learn on their own schedule.
Course participants can learn about a wide range of clinical and practice management topics, including implant techniques, steps for guided bone regeneration, dental esthetics, and veneer placement. These courses are designed with the clinician in mind, offering subjects that can make a tangible difference in their practice. The most popular subjects available include courses on tissue preparation and impression techniques, predictable suturing techniques and protocols, and restoring an edentulous arch with an implant overdenture.
Explore Glidewell's vast collection of free on-demand courses today at education.glidewelldental.com.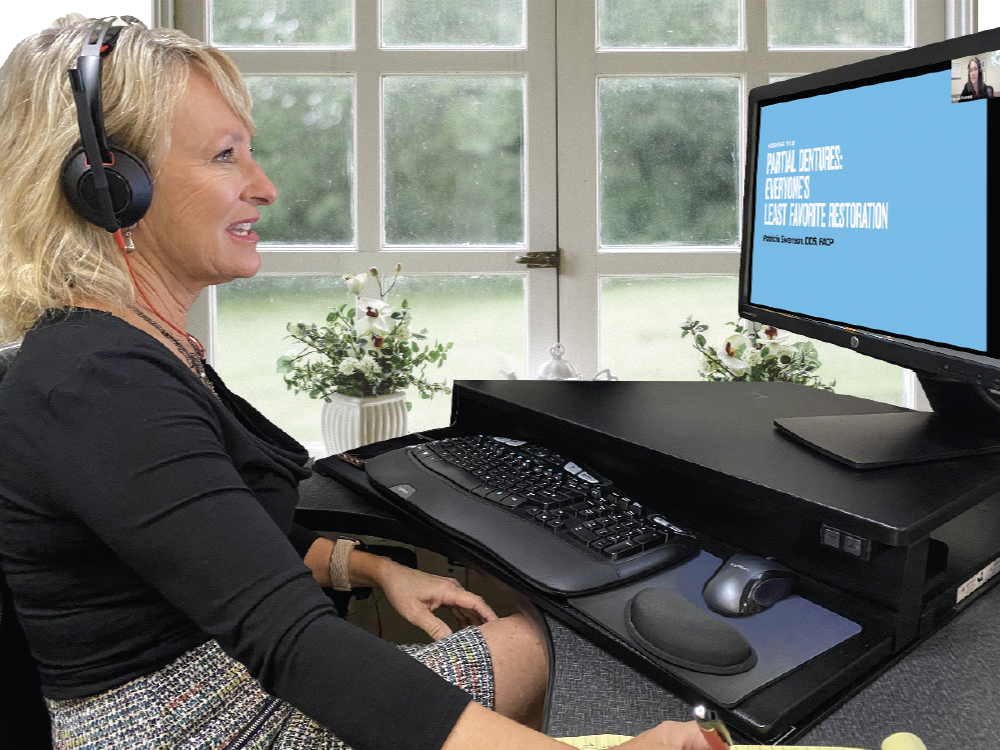 Glidewell Clinical Education's mission is to improve the state of dental health and quality of care through accessible education and training. On-demand courses do just that.
EARNING YOUR CONTINUING EDUCATION UNITS
Need more CEUs? Glidewell Clinical Education provided dentists with more than 21,700 in 2020 alone and is committed to making CEUs even more accessible to clinicians everywhere. The units can be earned through Chairside® magazine, the free Glidewell Online Study Club, complimentary on-demand courses, live courses, and more. Not only can clinicians earn CEUs through a format that works best for their learning style, but they can also earn a lot of them at no cost.
"Glidewell CE courses provide practical training in clinical and restorative dentistry to help dentists increase practice efficiency and patient satisfaction," said Andy Klein, director of clinical education and events at Glidewell. "We constantly ask dentists what topics are most interesting to them to make sure that our CE offerings address relevant topics and techniques that provide tangible benefits to the dental practice."
Visit glidewell.com/education to discover how you can start earning CEUs now.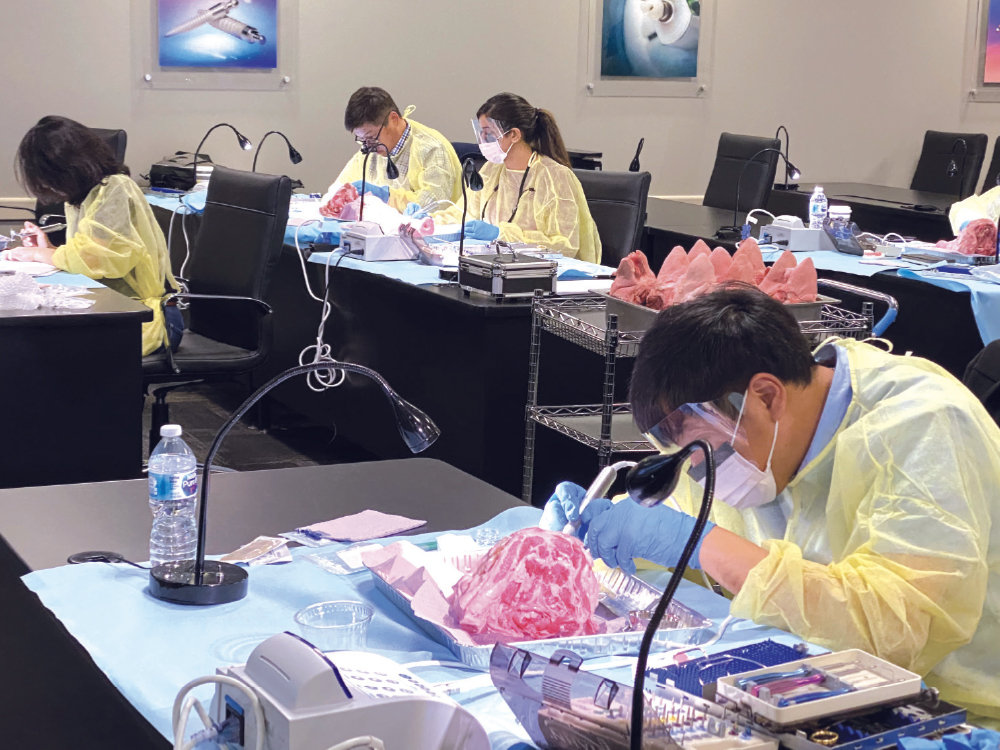 Earning CEUs is a part of every practicing clinician's to-do list. That's why Glidewell makes it easy for clinicians to reach their units through engaging in-person courses that are made just for them.