Glidewell Symposium: Highlights from Inside the Esthetics and IOX Events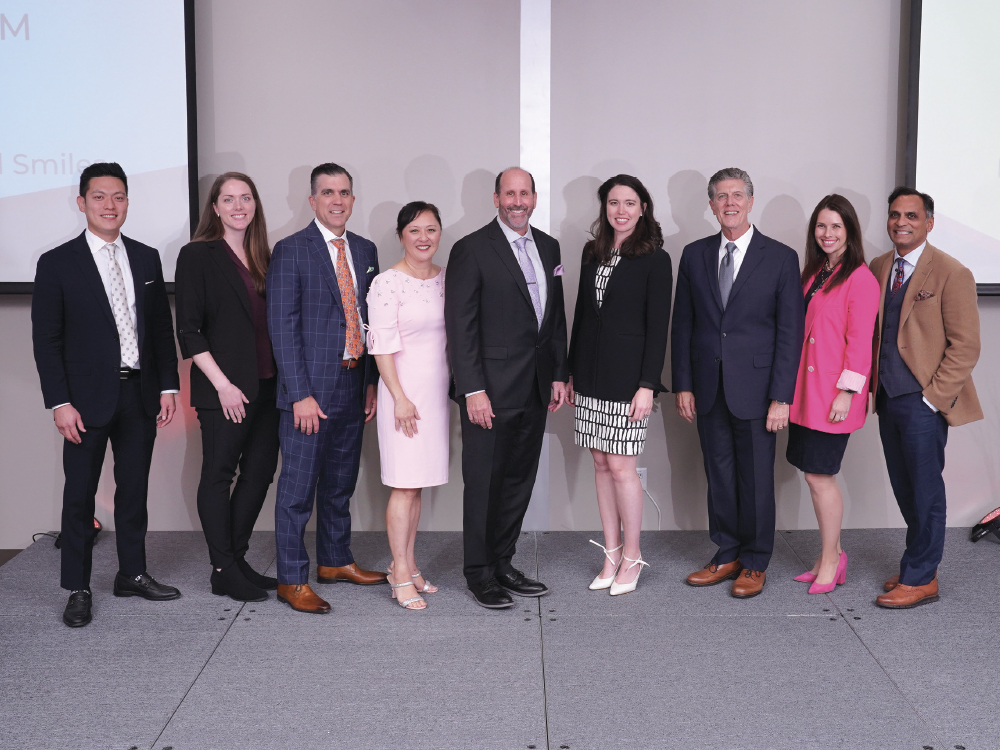 The Esthetics Symposium faculty included nine clinical experts who shared best practices and real-world knowledge on everything from simplified smile makeovers to complex full-mouth rehabilitation. Shown from left to right: Drs. Justin Chi, Patricia Swanson, Chad Duplantis, Jinny Bender, Steven Barrett, Taylor Manalili, Neil Park, Mary Shields and Paresh Patel.
2022 was an extraordinary year for continuing education on the Glidewell campus. Beginning in June, the Glidewell Clinical Education Center celebrated its grand opening with the sold-out event, "Implants: The Next Level." (A recap of this symposium was featured in Chairside® magazine Vol. 17, Iss. 2.) Following that kick-off event, two more symposia took place — "Esthetics: Creating Beautiful Smiles" and "IOX: The glidewell.io™ Experience." Both were held in October and filled to maximum capacity. Attendees earned nine hours of continuing education units for each event. 
The Glidewell Symposium features a unique two-day education format:
The first day includes a general session, with fast-paced main podium presentations from renowned experts in the field. During the lunch break, attendees have an opportunity to tour the Glidewell campus to observe the lab's unique, high-tech production facilities in action. At the conclusion of the day, guests can relax and enjoy a hosted cocktail party and dinner at Mesa Manor, home of Jim and Parvina Glidewell.
On the second day, attendees choose from hands-on workshops or focused lectures. The half-day session provides a deep dive into the topics that are most relevant for each individual practice.
Esthetics: Creating Beautiful Smiles
IOX: The glidewell.io™ Experience
Introduced in 2017, the Glidewell Symposium continues to flourish due to the community of engaging, collaborative dental practitioners dedicated each and every day to planning, creating and delivering the best treatment to their patients.
"We are so grateful to all the doctors and clinical team members who attended our events and made them such a huge success," said Dr. Neil Park, vice president of clinical affairs and Glidewell Symposium scientific chair. "We set out to make clinical education more accessible and impactful. No matter if dentists are just starting out or more experienced in the field, this CE program provides a valuable experience. We'd like to thank everyone for participating and invite dentists to join us again for action-packed symposia throughout 2023."
Join us at the next symposium! Learn more or enroll now at glidewellsymposium.com.