Publisher's Letter: The Endless Pursuit of Knowledge
The Endless Pursuit of Knowledge
I'm extremely proud to be part of dentistry. Not just because I get to play a small role in helping so many patients in need, but also because the industry is committed to ceaseless improvement — of our techniques, materials, staffs and selves, to ensure that the dental care of tomorrow is better than that of today. 
But as a business owner like so many of you, I've often struggled to balance the everyday challenges of running a company against the prospect of making forward-looking improvements. I know firsthand that finding the time, finances and energy to plan, implement and achieve is no simple feat. In an effort to minimize some of the roadblocks, I've recently invested heavily in building up an advanced education department whose mission is to make impactful, comprehensive education more accessible to dentists.
Our flagship effort is the Glidewell Symposia. These are two-day, focused educational events designed to keep practitioners informed about the latest techniques, technologies and trends in dentistry. Across 2023, we'll be hosting seven distinct symposia that each cover a singular topic, with dentists able to learn directly from the nation's experts about subjects relevant to your practice, including implant, esthetic, sleep and digital dentistry.
These symposia events are built to be meaningful for your practice. They combine one day of fast-paced lectures from some of the leading experts in the industry with a day of hands-on skills training. You'll learn a new skill, practice it and take it home with you — confident enough to begin implementing it in your office right away.
Another unique aspect of the symposia is that we're hosting them in our brand-new, state-of-the-art education facility located on our company campus in Southern California. So not only will you learn from clinical experts, but you'll also get special access to our industry-leading laboratory facilities and look behind the scenes at how we're revolutionizing dental laboratory technology. We strive to make these events a bit of fun too, with afterhours get-togethers where you can socialize with a few hundred of your peers at some of the nicest venues in Orange County.
I invite you to learn more about our Glidewell Symposia by reading the articles in this issue of Chairside® magazine or by visiting glidewellsymposium.com. I promise, even in our industry full of learning events, the symposia should prove well worth your precious time.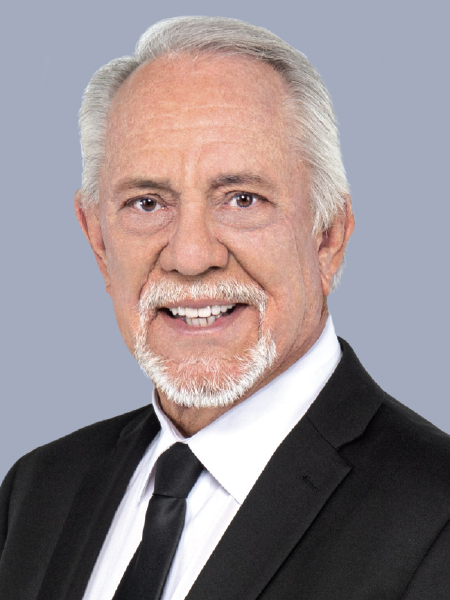 Jim Glidewell, CDT
Founder and President, Glidewell