It's a Small World: Reconnecting for a Great Esthetic Outcome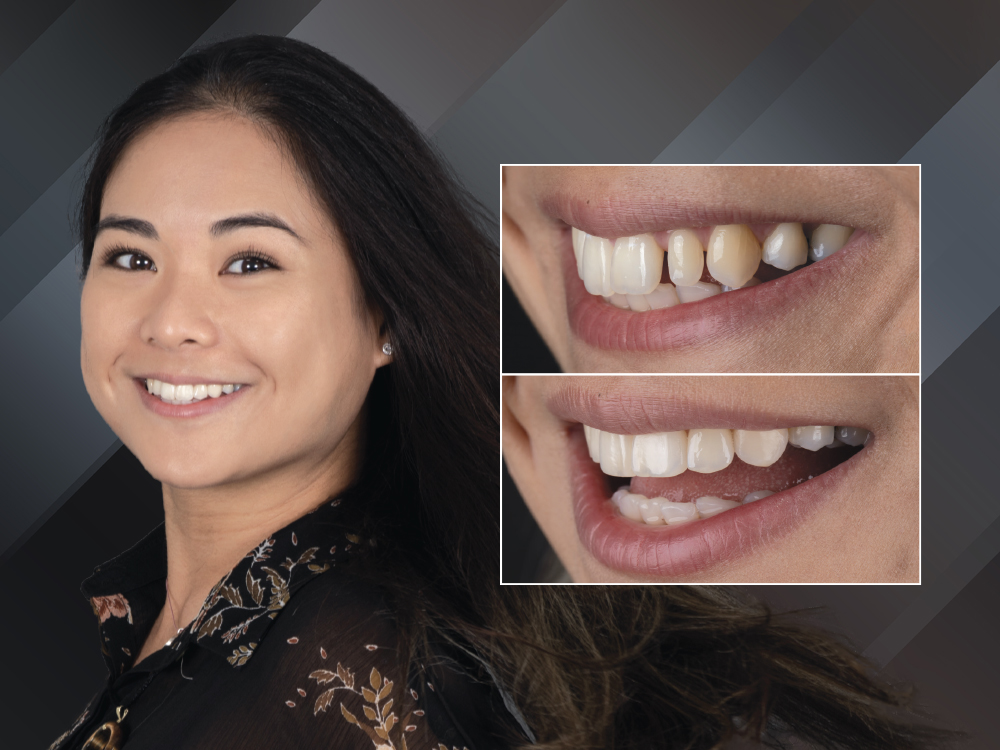 While walking toward my office one morning, I was approached by a friendly young woman who looked familiar to me. "Dr. Bender?" she asked. "I'm Justine. Remember me?" In that moment, the memories came flooding back — Justine at just 6 years old, sitting in my exam chair while proudly telling me about her visit from the tooth fairy. Now two decades later, who would have thought we would both be working at Glidewell? While we were catching up, she mentioned that she was looking for someone to improve her smile and was kind enough to share that there was no other dentist she trusted more. I was happy to take her case. Through a combination of esthetic techniques and a digital workflow, I was able to provide her with a radiant smile that surpassed her expectations.
The patient presented with irregularity and roughness of the incisal edges of her upper and lower anterior teeth, along with a peg lateral incisor. The underdeveloped appearance of tooth #10 and poor esthetics made her self-conscious about her smile. It was decided that selective cosmetic bonding and enameloplasty combined with a crown on tooth #10 would be the best treatment to create a symmetrical, beautiful smile.
This case report demonstrates how a digital chairside workflow can simplify esthetic cases. The ability to scan a patient, design a crown and mill a provisional chairside allowed me to personalize the treatment plan with greater flexibility, resulting in a beautiful outcome. Reconnecting with a former patient was an absolute joy, and I feel tremendous pride every time I see her around the Glidewell campus.