Product Spotlight: RAPTOS Cortico-Cancellous Blend in a Syringe, fastscan.io™ Scanning Solution and Silent Nite® with Glidewell Hinge™
The Newport Surgical™ line of bone grafting solutions was created with the goal of pro­viding dentists with a simplified assortment of high-quality materi­als and instruments for performing bone graft­ing procedures. This year, Glidewell is proud to add a new product to the Newport Surgical family: RAPTOS® Cortico- Cancellous Blend in a Syringe. This easy-to-use material makes the delivery of allograft more conve­nient than ever. From extraction sockets and bony defects to immediate implant sites, RAPTOS Cortico-Cancellous Blend in a Syringe makes these and other clinical applications simple and straightforward thanks to its convenient design. Each syringe comes prepackaged with clinically proven mineralized cortico-cancellous allograft and is ready to use after a simple rehydration procedure.


1. Pull plunger and gently tap the syringe to loosen the powder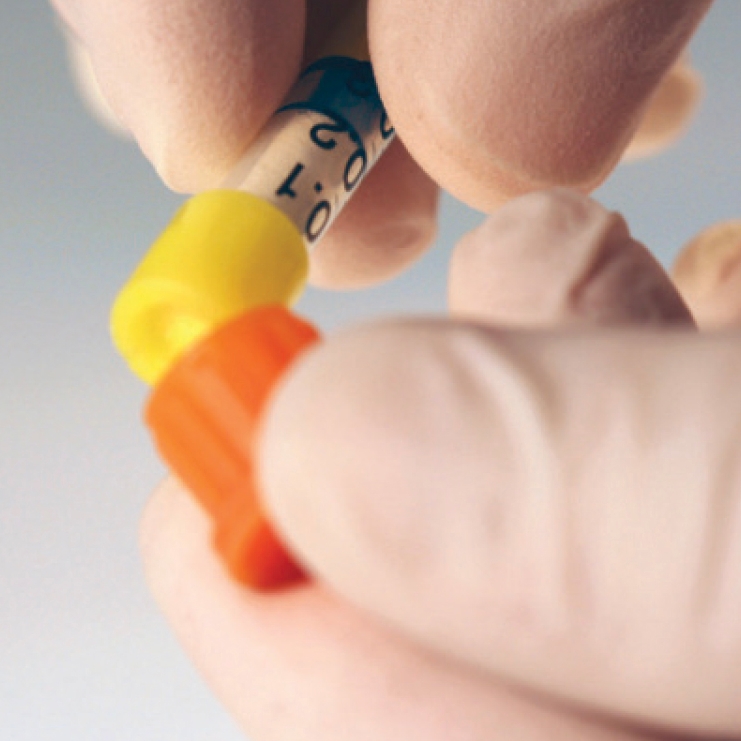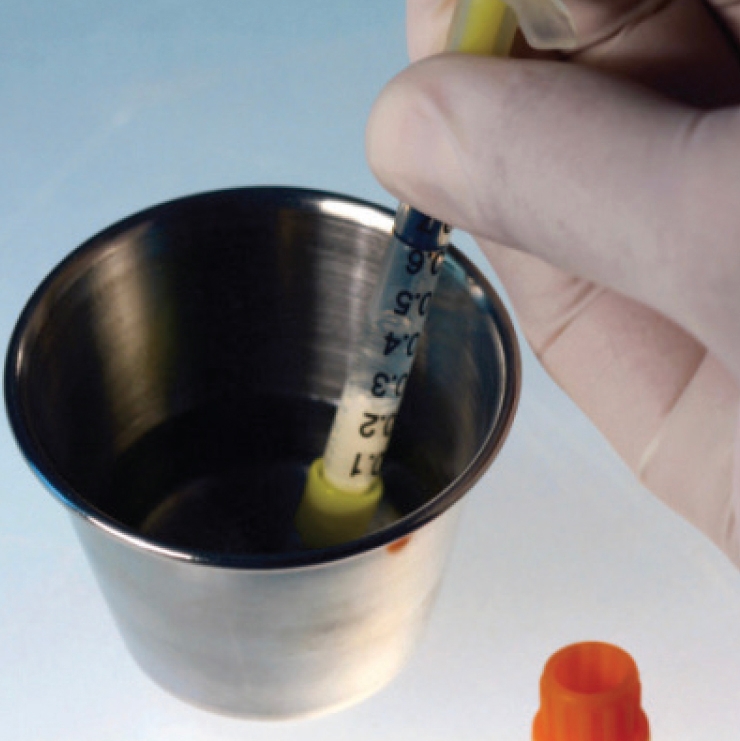 3. Rehydrate by aspirating saline or patient's blood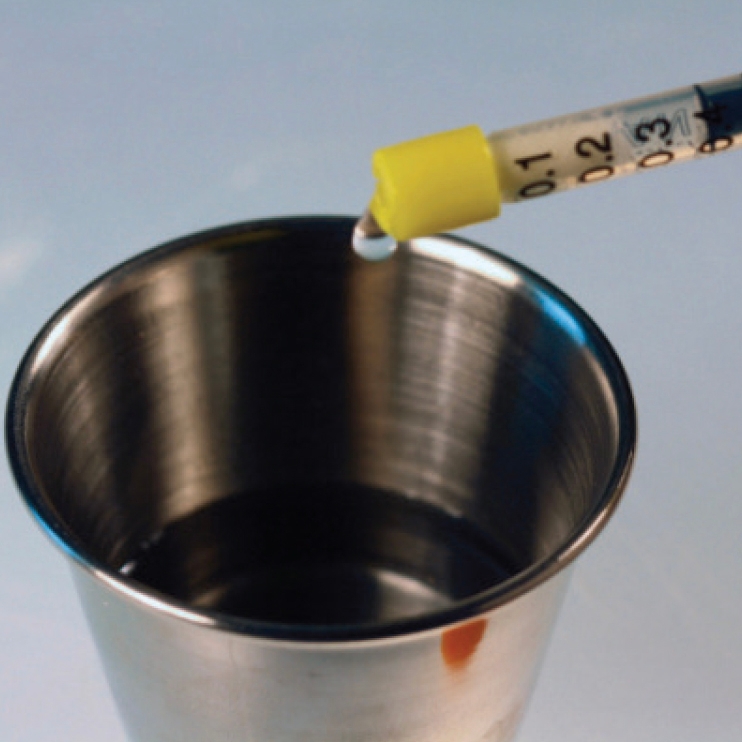 4. Remove excess liquid through filter cap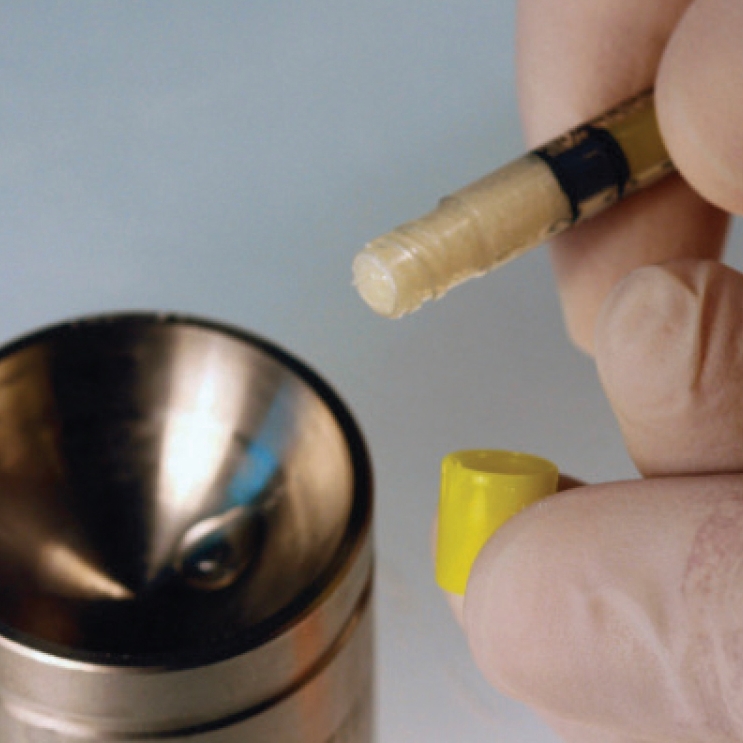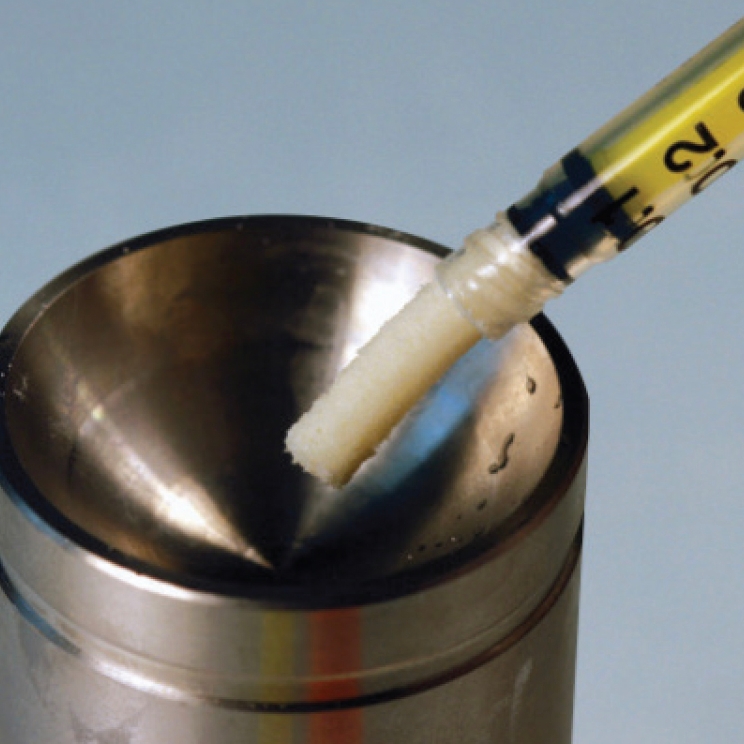 "Bone grafting after tooth extraction or in preparation for implant placement has become everyday dentistry for most general practitioners," says Dr. Neil Park, vice president of clinical affairs at Glidewell. "RAPTOS Cortico-Cancellous Blend in a Syringe makes these procedures even more efficient at a remarkably good price."
The RAPTOS Cortico-Cancellous Blend in a Syringe is intended for single use only with different sizes available for purchase to suit your needs.
 
| | |
| --- | --- |
| Size | Price |
| 0.25 cc | $42 |
| 0.5 cc | $65 |
| 1.0 cc (includes two 0.5 cc syringes) | $92 (a $130 value!) |
RAPTOS is a registered trademark of Citagenix Inc.
FASTSCAN.IO™ SCANNING SOLUTION

Powered by Medit. Connected to Glidewell.
Developed in partnership with Medit, a global leader in 3D-scanning solutions for dental clinics and labs, the fastscan.io Scanning Solution combines the advanced scanning technology of the Medit® i700® model with a seamless connection to both the glidewell.io In-Office Solution and Glidewell's dental lab. This combination makes it a perfect entry point for doctors who are just starting their digital journey or for those looking to add an additional scanner to their practice. The device is uniquely optimized for dentists to easily send their case to a technician at Glidewell for fabrication or utilize its open-system design to send their case to another lab of their choice. Dentists also have the option to upload their digital impressions directly to the glidewell.io In-Office Solution to make same-visit BruxZir® restorations chairside.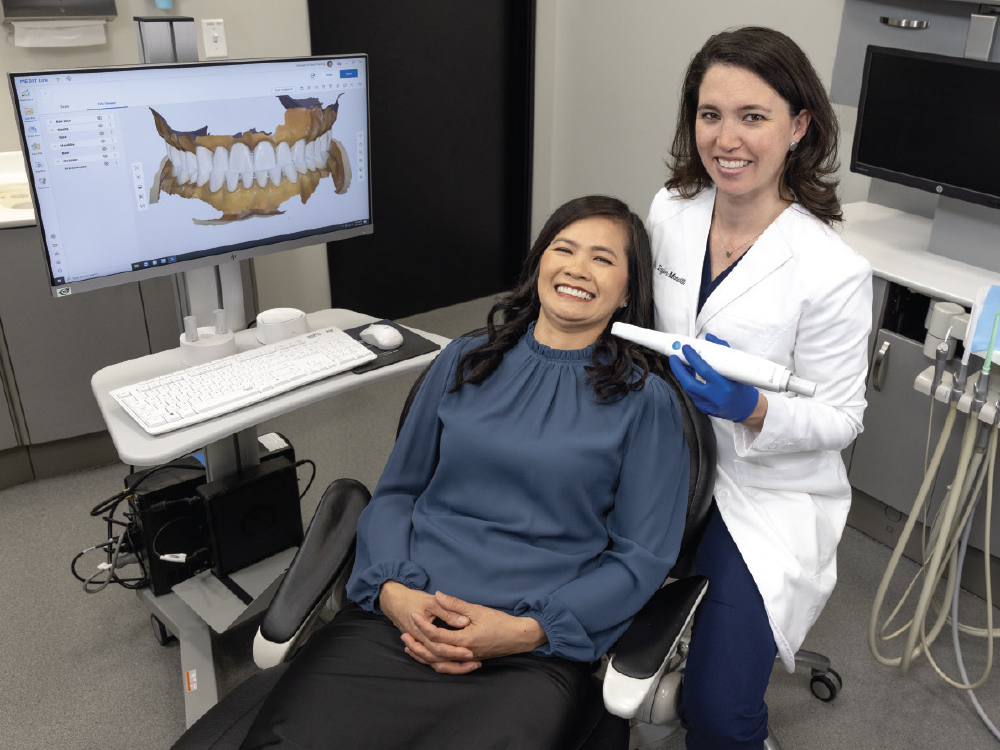 Intraoral scanning is an easy and predictable way for doctors to integrate digital dentistry into their workflow.
 
Innovation at Your Fingertips
The fastscan.io Scanning Solution delivers a smooth and accurate scanning experience by using sophisticated millimeter-wave wireless communication technology. The ultra-fast camera captures up to 70 frames per second, adding more vivid details to the full-color scan with a 3D streaming-capture process. Like the Medit i700, the fastscan.io features an adaptive antifogging lens, a detachable cable and a built-in UV-C LED disinfecting light to reduce the risk of contamination. The scanner also comes bundled with a suite of useful apps designed to simulate a variety of clinical situations — all of which are fully compatible with other CAD/CAM providers.
Another advantage of the fastcan.io Scanning Solution is its small form and sleek design. At only 245 grams, the wand is one of the lightest scanners available on the market. It can be held in a pen-grip and feels comfortable in the hand, and all buttons are easy to reach. Further adding to its ergonomic design, the tips of the wand are reversible, making it easier to scan the posterior section of the mouth without causing discomfort to the patient.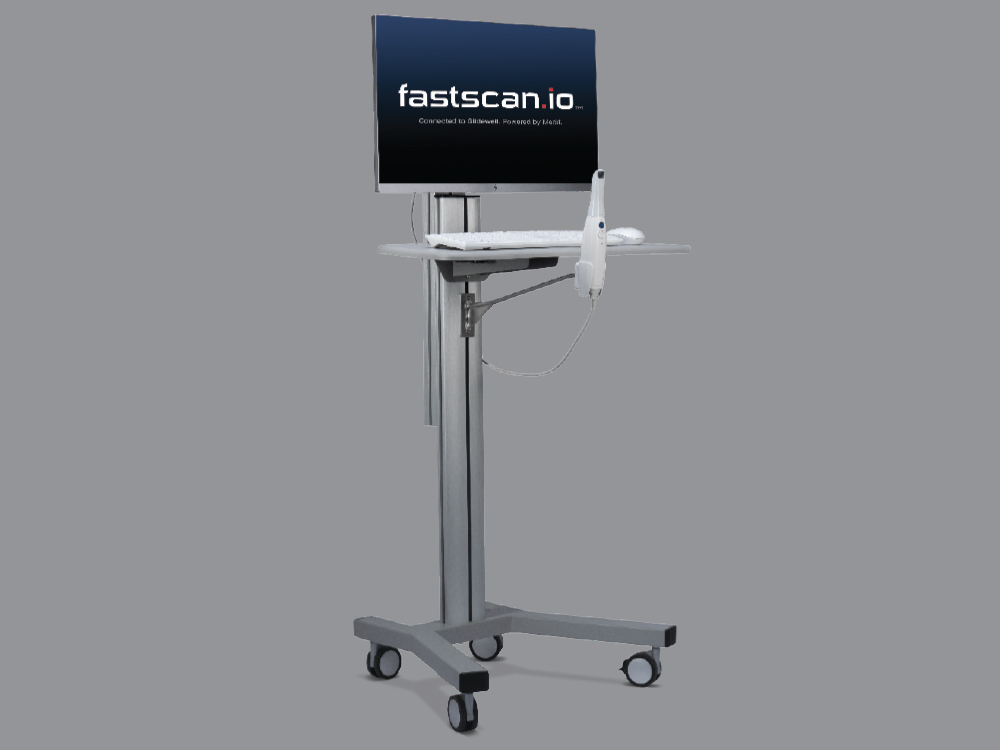 Weighing only 245 grams with a sleek, comfortable design, the wand makes the process of taking digital impressions straightforward, fast and comfortable.
 
"At Glidewell, we strive to make new technology easy for clinicians to adopt by delivering products that are user friendly, affordably priced and backed by personalized support," said Robert Brenneise, senior vice president of sales, marketing and education at Glidewell. "The fastscan.io represents our dedication to improving the lives of dentists and their patients through digital innovations that streamline the restorative workflow."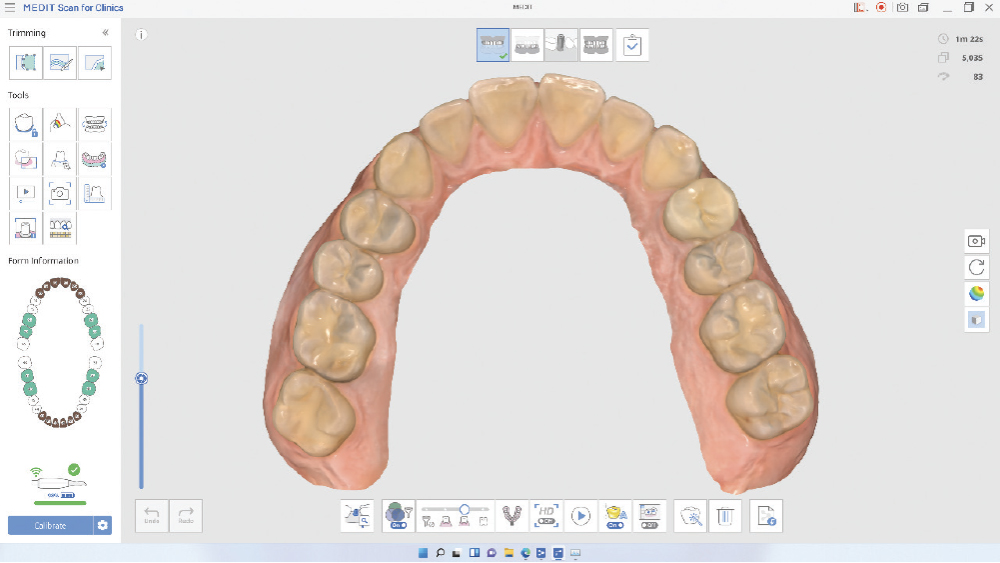 Intuitive software makes the scanning process remarkably efficient.
 
The fastscan.io Scanning Solution is available in both a wired and a wireless version. Affordably priced at $18,990, fastscan.io is bundled with a portable cart, a monitor and a laptop that meets the optimal specifications for the best out-of-box experience. And because there are no monthly subscriptions or licensing fees, fastscan.io is a perfect solution for doctors who are just starting their digital journey, as well as those seeking a cost-effective upgrade to their current scanner.
Doctors who send cases digitally to Glidewell can also save money on model-free all-ceramic restorations as well as shipping costs. Additional savings based on the number of restorations completed in a month can be calculated by visiting the online ROI calculator at www.glidewell.io. The fastscan.io Scanning Solution can be bundled with the glidewell.io In-Office Solution complete package for a total cost of $68,985. This would allow dentists to deliver same-visit crowns.
"One of our primary goals with glidewell.io is to make digital dentistry more accessible and affordable to dentists everywhere," said Jim Glidewell, founder and president of Glidewell. "By optimizing fastscan.io for both lab fabrication of restorations and in-office milling, we're moving toward a future where every dentist can control their own restorative workflow — bringing value to the practice and patients alike."
To learn more about the new fastscan.io Scanning Solution, visit glidewell.com/fastscan-io or call 844-949-7184.
Medit and i700 are registered trademarks of Medit Corporation.
SILENT NITE® WITH GLIDEWELL HINGE™
PDAC-approved for Medicare (E0486)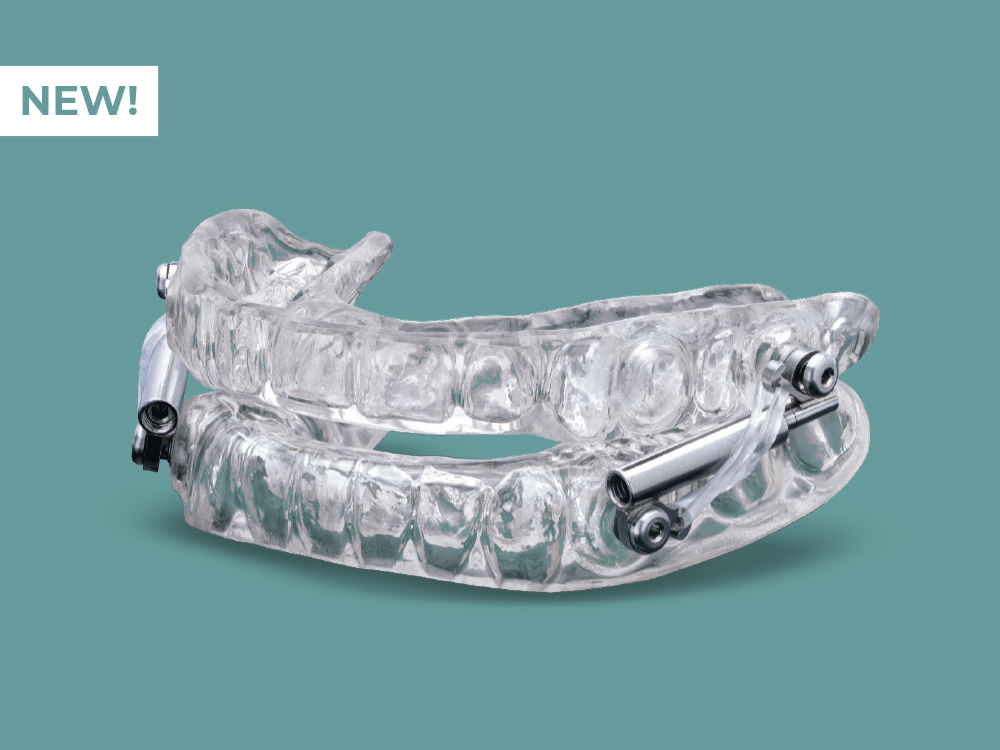 For patients diagnosed with obstructive sleep apnea (OSA), dentists can provide highly effective treatment using mandibular advancement devices (MADs). However, for a device to qualify for Medicare reimbursement, specific design criteria must be met — thereby limiting dentists to prescribe from a narrow selection of appliances. Recognizing this barrier in treatment, Glidewell has introduced the Silent Nite® Sleep Appliance with Glidewell Hinge™. The device, which is eligible for Medicare reimbursement under code E0486, is an extension of the popular Silent Nite brand that dentists have been using since 1996 to treat snoring and OSA.
Design Features of the New Silent Nite
For Medicare-enrolled patients, a MAD must meet strict design parameters for Pricing, Data Analysis and Coding (PDAC) approval using code E0486. The Glidewell R&D department exam­ined the Medicare requirements and designed the Glidewell Hinge to meet these standards. The Glidewell Hinge is made of surgical stainless steel and is micro-adjustable to provide dentists with the ability to set a therapeutic jaw position while the device is inside or outside of the mouth.
This new appliance builds on 25 years of clinical success with the original Silent Nite appliance. The new Silent Nite with Glidewell Hinge has the same fit, form and function that dentists are familiar with. The differences are in the orientation and material for the connec­tor arms. Silent Nite plastic connector arms work through traction, gently pull­ing the jaw into position. This traction also tends to hold the mouth closed. The Silent Nite with Glidewell Hinge device works through compression, gently pushing the jaw into position. The Glidewell Hinge allows for place­ment of elastics to soften jaw activity, encourage closed-mouth nasal breath­ing and increase patient comfort.
Silent Nite Sleep Appliances Explained*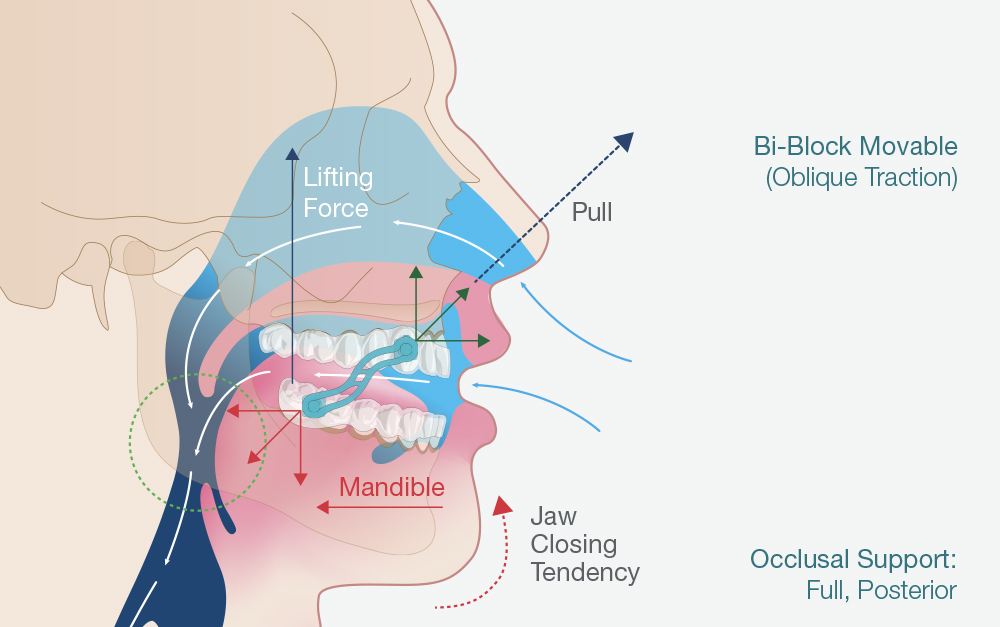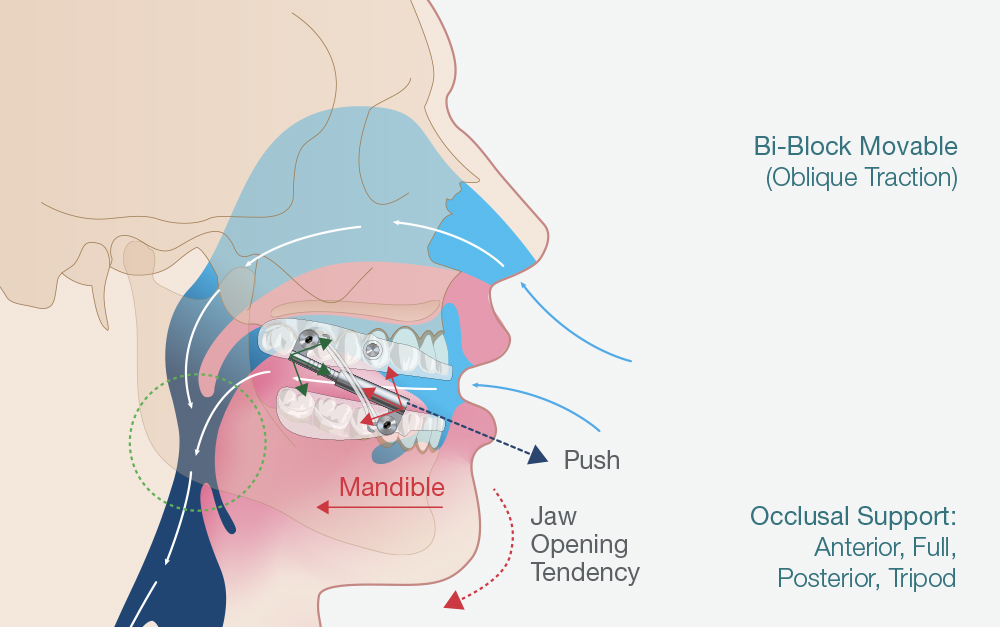 There are two appliances representing the Silent Night brand. The Silent Nite (left), which has been in clinical use for more than 25 years, features plastic connectors that gently pull the jaw forward. Adjustments of up to 6 mm can be accomplished by changing the length of the connectors. The new Silent Nite with Glidewell Hinge (right) features stainless steel hinge mechanisms that gently push the jaw into position. The appliance is micro-adjustable, with up to 10 mm of advancement.
 
Increasing Success in Sleep Dentistry
This appliance provides many benefits for dentists interested in growing their practice with MAD therapy. Success in the practice of dental sleep medicine requires low appliance cost, standard­ized clinical workflow protocols and growing case volume. The Silent Nite with Glidewell Hinge costs only $227 and includes the comprehensive war­ranties for which Glidewell is known.
To learn more or to receive information about the Glidewell Clinical Twinpak™, which saves dentists $100 on a dupli­cate Silent Nite with Glidewell Hinge appliance to ensure uninterrupted treatment, call 800-757-4428 or visit glidewell.com/silent-nite-hinge.
* Adapted from Viviano J. OSA appliance anatomy and closing the deal. Slides presented at: Greater New York Dental Meeting. 2019 Dec 4. New York City, New York.